COVID-19 UPDATE: NU is open. Faculty/staff are working in-person and campuses are open for in-person learning this fall.
MORE INFO
Eric
Weaver
UNL Researchers Crack the Code to Safer Zika Vaccine
UNL Researchers Crack the Code to Safer Zika Vaccine
To understand how to prevent zika virus, you first need to understand antibodies. They're the proteins your body produces at the first sign of infection to protect your immune system.
That's what UNL Assistant Professor Eric Weaver and doctoral students Brianna Bullard and Brigette Corder have been focused on since 2016 — when the number of suspected zika infections hit 1.5 million worldwide.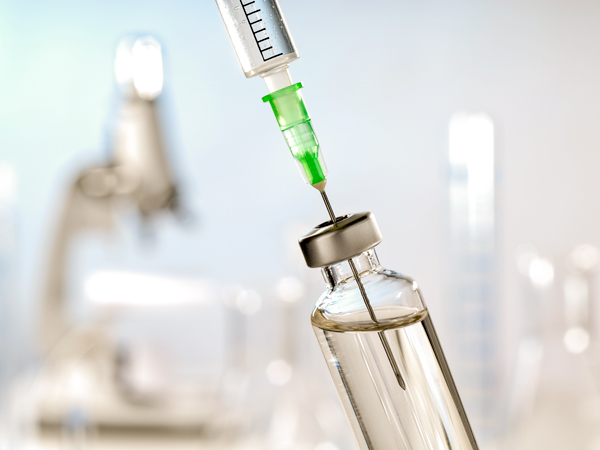 The issue at hand: When a person who has already had dengue fever contracts zika virus, antibodies stop playing nice. Think of zika, dengue, and even West Nile as cousins; all mosquito-borne diseases that are genetically similar. For people who live in Brazil, especially in 2015-2016, the interaction of past dengue infections and zika created a perfect storm for severe symptoms. Or in scientific terms, antibody-dependent enhancement (ADE) of the disease.
"If you have immunity to one of these viruses and get infected by a second one, the illness can be much worse," Weaver said. "The body makes the wrong immune response." In other words, antibodies are vital, but they don't always behave how we'd like.
Which is why Weaver's team's discovery of a zika vaccine that doesn't produce antibodies is big news in the immunology world. After testing their zika experimental vaccine (on the back of a weakened everyday virus), the scientists noticed a healthy response and detected no antibody activity.
"This would be a huge leap for immunology and vaccine research."
"The lack of antibodies may very well circumvent the potential risks of ADE, resulting in an effective and safer vaccine than those currently in clinical trials," said Weaver.
Perhaps most exciting of all, their discovery could lead to more vaccines down the road. "If we can figure out the mechanism, we might be able to apply it to other vaccine strategies," said Weaver. "This would be a huge leap for immunology and vaccine research."
It makes a person imagine what the next huge leap in medicine could be, with the continued support of a strong university system.
Pictured in the header photo, from left to right: graduate biology student Brigette Corder, assistant professor Eric Weaver and graduate biology student Brianna Bullard. All are researching Zika virus.
Your story is just as personal and powerful as the ones above. Take a moment to tell it to your senator, and share why it's critical to invest in the University of Nebraska. It only takes a few minutes to send a personal email or make a phone call. Here's how to do it.
Contact Your State Senator
Join us in growing a strong future for Nebraska. When you become an NU Advocate, you'll be among the first to hear about important issues, key legislative bills and upcoming advocacy events. With knowledge and resources, it's easy to help make a difference.
Join Now
COOKIE USAGE:
The University of Nebraska uses cookies to give you the best online experience. By clicking "I Agree" and/or continuing to use this website without adjusting your browser settings, you accept the use of cookies.