COVID-19 UPDATE: NU is open. Faculty/staff are working in-person and campuses are open for in-person learning this fall.
MORE INFO
Up Next
Christos Argyropoulos
Christos
Argyropoulos
National Defense Research
Meet a Midwestern Researcher Making Metal into Something More
Imagine a drone that can evade light detection systems. A helicopter blade that can de-ice itself. Or metal that absorbs light and converts it into enough energy to power a Navy ship.
It could all be possible with the right research. Fortunately, the recipient of a prestigious U.S. Department of Defense grant is right here in Nebraska—and he's laser-focused on developing metal surfaces that make the impossible, possible.
Christos Argyropoulos is one of only 25 researchers in the nation to earn a three-year, $750,000 grant from the Office of Naval Research's Young Investigator Program. The grant is designed to boost tenure-track faculty members' research and teaching careers in return for research that benefits sailors and the Marines.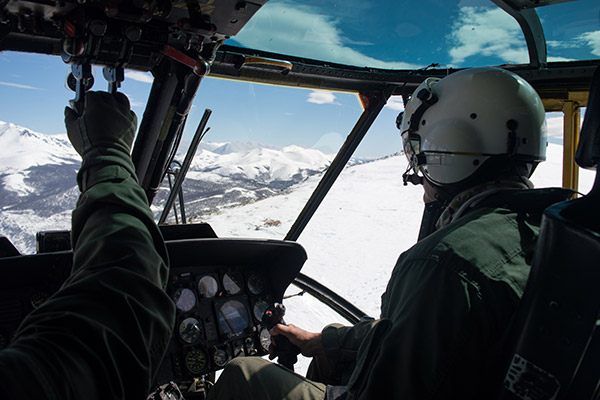 Argyropoulos' area of expertise is femtosecond lasering—a laser that emits optical pulses in one quadrillionth of a second. When applied to a metal's surface, femtosecond lasering gives the metal new properties that boost its durability when exposed to the elements.
To translate that theory into real results for the Navy and Marines, someone first needs to develop a method for modeling exactly how a laser will affect a metal. That's exactly what Argyropoulos will study using the grant funds — and he intends to develop a method that's inexpensive and fast.
"Without modeling, it's all up to chance," he said. "We need a way to know, 'If you use this kind of power and this kind of pulse, you're going to make XYZ.' This will allow us to use this exciting technology in tens of thousands of scenarios."
Research like Argyropoulos' is putting the University of Nebraska–Lincoln on the map while lifting other students' career prospects. With the award, Argyropoulos can hire graduate students for assistance, and connect them to internships in Washington, D.C with the U.S. Naval Research Laboratory.
The University of Nebraska is a hub for exciting military research opportunities.
"There is so much expertise here that we're in a tremendous position to increase our research trajectory," Argyropoulos said. "We have a strong knowledge base, top-notch experimental facilities and soon we'll have theoretical modeling abilities. We can put them together to be one of the best in the nation."
The University of Nebraska is a hub for exciting military research opportunities like Argyropoulos'. In the world of scientific awards, grants tend to attract more grants, which together push the University—and Nebraska—forward.
Your story is just as personal and powerful as the ones above. Take a moment to tell it to your senator, and share why it's critical to invest in the University of Nebraska. It only takes a few minutes to send a personal email or make a phone call. Here's how to do it.
Contact Your State Senator
Join us in growing a strong future for Nebraska. When you become an NU Advocate, you'll be among the first to hear about important issues, key legislative bills and upcoming advocacy events. With knowledge and resources, it's easy to help make a difference.
Join Now
COOKIE USAGE:
The University of Nebraska uses cookies to give you the best online experience. By clicking "I Agree" and/or continuing to use this website without adjusting your browser settings, you accept the use of cookies.