COVID-19 UPDATE: NU is open. Faculty/staff are working in-person and campuses are open for in-person learning this fall.
MORE INFO
Andre
Kalil
testing remdesivir
How an Infectious Disease Physician and Researcher is Testing a Drug Treatment for COVID-19
In December of 2020, the US record for hospitalized COVID-19 patients soared past its record from April to an all-time high of over 100,000. As more people are hospitalized, the pandemic's effect is increasingly felt across the nation. Vaccines are beginning to make their way to citizens across the world, but it's still critical to manage the health of patients in our healthcare systems.
Enter the University of Nebraska Medical Center and Dr. Andre Kalil, an internal medicine professor and an infectious diseases physician. Kalil led the first National Institute of Health trial to evaluate experimental COVID-19 treatments, focusing on the anti-viral drug remdesivir.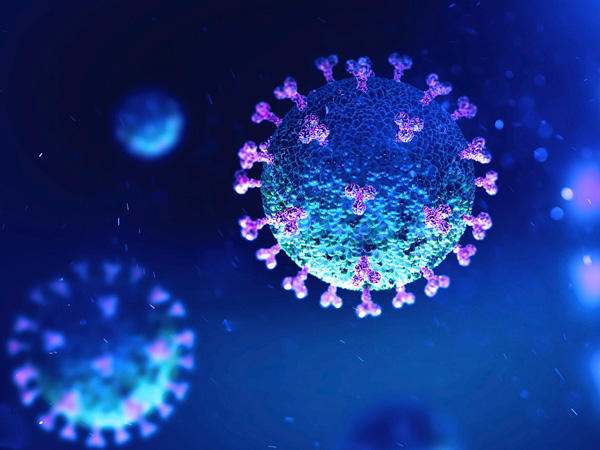 In February of 2020, UNMC saw COVID-19 moving quickly through European countries. They started making plans to prepare for a potential epidemic here—and when the virus began affecting patients in the U.S., they already had plans to start a clinical trial. Kalil said, "We started the process of designing a study to find new therapies for a virus that, up to that time, we had never seen before." At that time, there were no proven and effective treatments for COVID-19—so the opportunity to test remdesivir was important.
Kalil believes UNMC is uniquely qualified to lead the remdesivir study. The Medical Center has one of only a few biocontainment units in the country, which housed Ebola patients in 2014 and is housing COVID-19 patients today.
"The hope is that we'll have multiple different treatments that we can use in different stages of the disease—alone or in combination."
–Andre Kalil
UNMC began with testing remdesivir and is now in its third phase of the trial, this time testing remdesivir in combination with a medication used to treat multiple sclerosis. While studies are ongoing, the U.S. Food and Drug Administration recently approved remdesivir for treatment of COVID-19.
Kalil is motivated by the opportunity to make a difference. "The hope is that we'll have multiple different treatments that we can use in different stages of the disease—alone or in combination," he said. "That drives 100% of my professional motivation—making sure that I can make the lives of my patients better and that I can save them."
Listen to more "Leading Nebraska" stories or follow our podcast

Your story is just as personal and powerful as the ones above. Take a moment to tell it to your senator, and share why it's critical to invest in the University of Nebraska. It only takes a few minutes to send a personal email or make a phone call. Here's how to do it.
Contact Your State Senator
Join us in growing a strong future for Nebraska. When you become an NU Advocate, you'll be among the first to hear about important issues, key legislative bills and upcoming advocacy events. With knowledge and resources, it's easy to help make a difference.
Join Now
COOKIE USAGE:
The University of Nebraska uses cookies to give you the best online experience. By clicking "I Agree" and/or continuing to use this website without adjusting your browser settings, you accept the use of cookies.