The Tax Department's purpose is to manage the tax risks and ensure compliance with applicable tax authorities. We believe in fostering working and functional relationships with our colleagues at the University campuses in order to better serve the University of Nebraska System. Our purpose includes:
Managing tax compliance for the NU System;
Responding to questions received from the NU System campuses, conducting tax research as necessary, and providing tax guidance;
Serving as the NU System's primary liaison with federal, state, and international tax authorities;
Following federal and state tax legislative proposals, identifying the impact of those initiatives on the NU System, and communicating the upcoming tax law changes.
In accordance with IRS regulations, the Tax Department does not provide personal tax advice. To determine any issues with your personal taxes, please contact your personal tax advisor, accountant, attorney, or the IRS.
Why is Tax Important?
Tax compliance continues to grow for the University of Nebraska System. It requires the work of numerous offices, departments, and internal units to meet the city, state, federal, and international obligations. Tax coordinates and assists all the departments pictured in the chart below.
While the University of Nebraska System is not subject to federal income tax as a dual status entity under Internal Revenue Code Sections 501(a) and 115 as a State Institution for the State of Nebraska, it is subject to unrelated business income tax imposed by the Internal Revenue Code section 511(a)(2)(B). The Tax Department needs to be at the front end of business discussions when the NU System is working through decisions to assist with planning and implication insights related to unrelated business income tax, potential sales and use tax, employment and payroll tax, and additional reporting requirements.
The University of Nebraska System has subsidiaries that retain a separate exempt status and tax identification number, including University Technology Development Corporation, Biomedical Technology Transfer Corp, Kearney University Village Development Corporation, Med Center Development Corporation, National Strategic Research Institute, Nebraska Defense Research Corporation, Nebraska Innovation Campus Development Corporation, NUtech Ventures, UNeMed Corporation, UNeHealth, and UNMC Science Research Fund.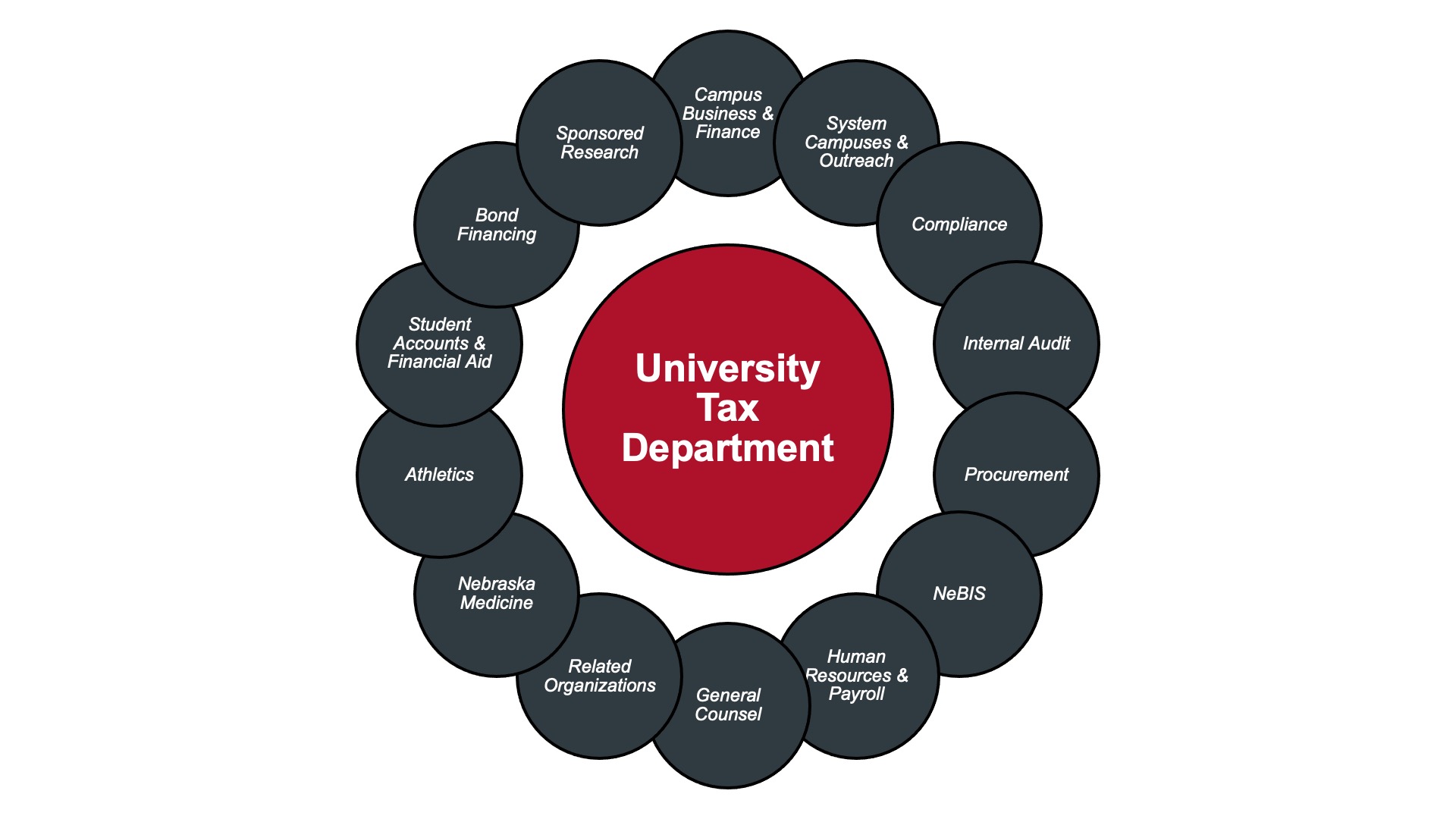 University of Nebraska Federal Tax ID
The University System includes the Office of the President, University of Nebraska–Lincoln (UNL), University of Nebraska at Omaha (UNO), University of Nebraska Medical Center (UNMC) and University of Nebraska at Kearney (UNK). All these campus locations use the same Federal tax ID as the NU System and have the same tax status.
NU System tax related questions should be submitted to tax@nebraska.edu.