Facilities and Strategic Planning
"Plans are nothing; planning is everything." ― Dwight D. Eisenhower
Developing a long-term plan to maintain capital assets is part of overall university strategic planning. See how the buildings where teaching and research take place—and their infrastructure—are supported by university-wide and campus strategic and facilities development plans.
NU Facilities and the State of Nebraska
The constitution and statutes of the State of Nebraska assign the responsibility for comprehensive planning for postsecondary education in Nebraska to the Coordinating Commission for Postsecondary Education. The Commission's Comprehensive Plan for Postsecondary Education provides direction for the future of postsecondary education in Nebraska.
Read the CCPE Strategic Plan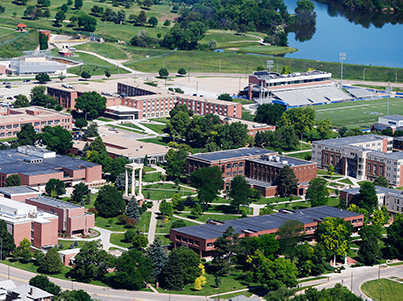 Read UNK's Strategic Plan
UNK is committed to responsible stewardship and efficient and effective administration of physical/infrastructure resources to ensure long-term institutional fiscal stability and environmental sustainability.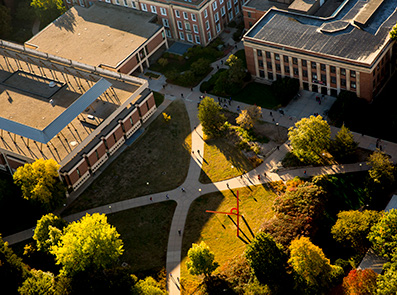 Read UNL's N2025 Plan
Through flexible and functional facilities, UNL helps foster innovative, interdisciplinary endeavors and solve challenges critical to Nebraska and the world.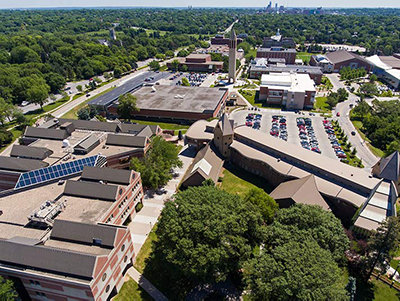 Read UNO's Strategic Plan
UNO is focused on providing a safe, sustainable, and welcoming environment and maintaining and expanding facilities to meet the growing needs of the campus.
NU Facilities and the NU System
Nebraskans expect their University to operate with common sense and prudence and to take care of the resources they have. Of particular importance is developing a long-term plan to maintain our capital assets, including the buildings where teaching and research take place.
Read the President's 5-Year Strategy
Campus Master Plans
FP&CP is working to provide campus master plan updates across the system as we champion a metrics-driven systems approach across all campuses.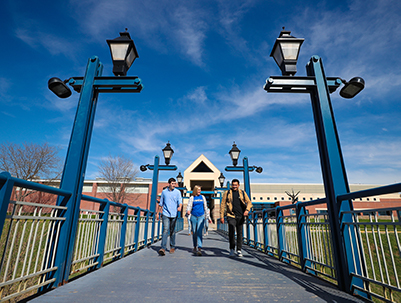 Read UNK's Campus Master Plan
The UNK Facilities Development Plan summarizes UNK's current vision, reviews the physical campus development situation (including recent progress), and outlines steps that seem advisable over the next ten years.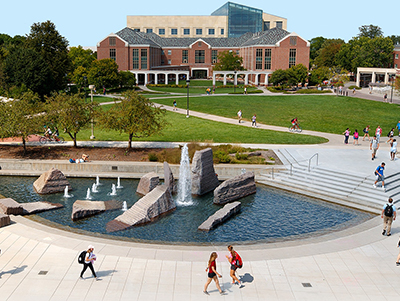 Read UNL's Campus Master Plan
In June 2012, UNL launched its master plan, Plan Big, which provides a framework for growth over the next 15 years and ensures creation of the highest quality campus learning and research environments.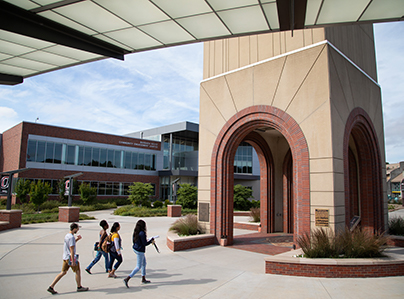 Read UNO's Campus Master Plan
The UNO Facilities Development Plan provides a framework for campus development and continues UNO's commitment to strategic physical planning.
Physical Planning at the University of Nebraska
Physical planning follows, and is primarily informed by, campus strategic plans. It is holistic, comprehensive and spans multiple years—encompassing the entire physical needs and aspirations of our campuses and universities—while linking the connected community environment with long-term inspiration and placemaking.
Physical planning begins as individual building condition and space assessments, and moves into departmental program growth planning, landscapes, multimodal transportation nodes and systems, infrastructure and campus-wide utilities distribution. It also includes the flow of daily maintenance staff and material, along with parking, safety, and security.
FP&CP is currently developing a package of overall physical planning documents and tools. This includes a new University facilities baseline condition index as we measure, inform, develop and deliver projects within the LB384 renovation and renewal plan. It also involves a high-level, system-wide sustainability guide related to both current new and renovated buildings.
LB384: The State & NU Capital Construction
The buildings where teaching and research take place are important, as is developing a long-term plan to take care of them. In April of 2021, the Nebraska Legislature approved a plan to extend a state-University partnership to address building maintenance needs across all four campuses.
This deferred maintenance proposal (LB384) continues an existing partnership through 2061-62, providing state funding to be matched dollar-for-dollar by the university to address an estimated $800 million in deferred maintenance needs across the NU system.
More than one-third of the university's buildings are 50 years or older and many require significant updates to make them suited for 21st-century teaching and learning. University facilities collectively represent 70 percent of the state's total building assets. Facilities play a key role in the recruitment and retention of top faculty, staff and students. Beyond that, by capitalizing on today's historically low interest rates, the deferred maintenance legislation yields significant savings for Nebraska taxpayers over its 40-year duration.
View List of Capital Projects
"The Legislature's approval of LB384 represents a visionary approach to caring for valuable university facilities. Not only does this package save Nebraska taxpayers $1.5 billion over the long term, but it puts our university on a path to self-sustainability in keeping our buildings safe and up-to-date for students, faculty and staff. That sets Nebraska apart on the national stage."
Ted Carter
President, University of Nebraska
Sustainability at the University of Nebraska
At the University of Nebraska, sustainability is a high priority for our students, faculty and staff. It creates memorable places; beautiful, healthy buildings; and excellence in physical plant stewardship.
Our building standards contain expertly-guided, constantly-evolving best practices around sustainable building, which help us deliver the very best teaching, learning and research environments. These practices include efficient energy and water systems, regional sourcing and healthy building materials, waste reduction, safe community design and superior cleaning and maintenance practices.
Sustainability-centered design results in places that meet each user's needs—while keeping in mind a better way to live and work.
COOKIE USAGE:
The University of Nebraska uses cookies to give you the best online experience. By clicking "I Agree" and/or continuing to use this website without adjusting your browser settings, you accept the use of cookies.