Our Mission
The University of Nebraska System exists to transform lives and communities in Nebraska and around the world. The four campuses of the University System bring unique strengths together to create an exceptional level of quality and impact—through accessible and excellent education for diverse populations of students, research and creative activity that generates new knowledge, and service and engagement that enriches quality of life.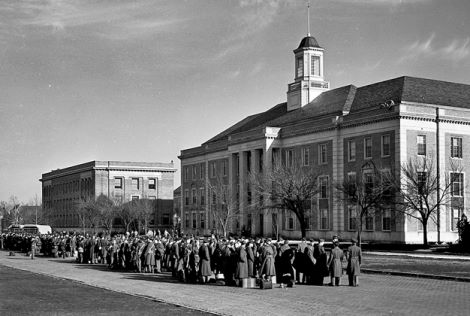 On February 15, 1869—just two years after the state was founded—the University of Nebraska was born.
The new land-grant university, founded in Lincoln was created with a goal "to afford the inhabitants of this state with the means of acquiring a thorough knowledge of the various branches of literature, science, and the arts." For over 150 years, the University of Nebraska has done all this—and more.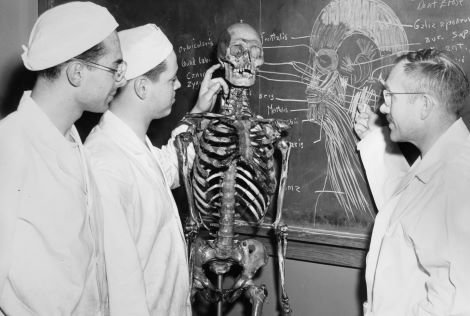 The University of Nebraska Medical Center was founded in 1881 as a private medical college in Omaha, Nebraska. In 1902, the now top-ranked school became part of the University of Nebraska.
UNMC continued to add colleges to meet the needs of future health professionals: a dental college (1903), pharmacy college (1908), nursing college (1917), allied health training programs (early 1930s), the Graduate College (1942), and a public health college (2006).
Combining Forces With Nebraska's Biggest City.
In 1908, a school called Omaha University was founded. In 1968, it became part of the University of Nebraska, which was reorganized under an act of the Nebraska legislature system to provide for the addition of the University of Nebraska Omaha.
At that time,UNL and UNMC were designated as separate campuses. Today, UNO is NU's metropolitan university and serves urban residents in Omaha, as well as the Omaha community.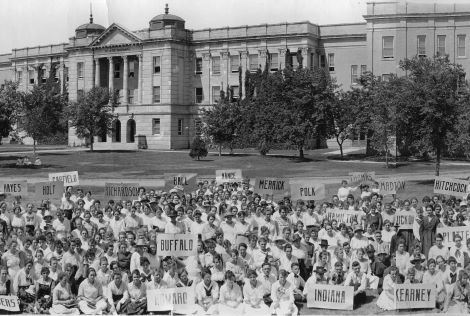 First founded in 1905, the Nebraska State Normal School at Kearney was established to educate teachers. In 1963, it became Kearney State College and part of the Nebraska state college system.
In 1991, Kearney State College joined the University of Nebraska system and became the University of Nebraska at Kearney, where its tradition of providing a residential, undergraduate-focused education continues.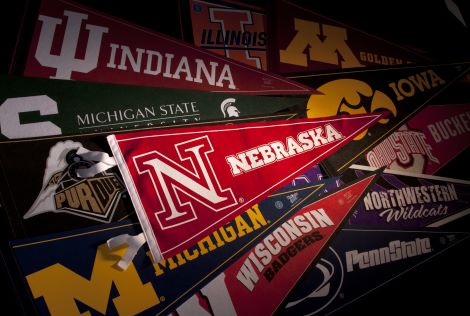 In 2011, the University of Nebraska-Lincoln was invited to join one of the nation's oldest Division I collegiate athletic conferences: the Big Ten.
In addition to a strong tradition of stand-out athletes, Big Ten institutions are well-regarded as leaders in research, graduate, professional and undergraduate teaching, and public service. UNL's place in the conference puts it on the same playing field as other top universities in the U.S.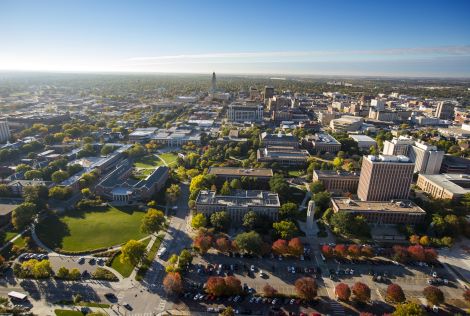 Today, the University of Nebraska is made up of four campuses with unique missions and strengths.
It's comprised of a land-grant flagship campus (UNL), an academic medical center (UNMC), a metropolitan campus serving urban residents (UNO), and a rural campus focused on undergraduates (UNK). Working side by side, each of the four campuses accomplishes more than if they worked alone. This collaboration benefits not only Nebraska, but creates a greater impact for our nation—and for our world.
In Doing, We Learn
At the University of Nebraska, we equip our students with the skills and opportunities to do great things.
Study Abroad
Not all of our students' most valuable lessons are learned in Nebraska.
We are among the top 30 U.S. public universities in research and development spending.
From the search to the interview, we help our students land valuable internships with companies all over Nebraska and beyond.
Transformational Advising
We help students explore, define and accomplish their academic and career goals.
We're committed to supporting undergraduate, transfer, and returning and re-admitted students during their academic journeys.
We offer our students a quality, fully accredited education when and where it works best for them.
The University of Nebraska: Affordable Excellence@headingTag>
True to our land-grant heritage, the University of Nebraska's highest priority is to provide students and families with affordable access to an excellent education. With higher education increasingly linked to individual and economic success, our commitment to ensuring both affordability and quality has never been more important.
Great Education for a Great Value@Model.HeadlineSize>
The University of Nebraska represents a great value for students and families, with tuition costs at least 14 percent below the averages of our peer institutions.
2021-22 resident undergraduate tuition and fees:
Resident Undergraduate

$ 7,986/year
Peer Institution Average
Resident Undergraduate (Peer)
Financial Aid@Model.HeadlineSize>
More than half of all University of Nebraska undergraduates receive financial aid that they do not have to pay back—meaning most of our students don't pay the "sticker price."
Access for Students With Financial Need@Model.HeadlineSize>
Cost shouldn't be a barrier for students who want to attend the University of Nebraska. More than 1 in 5 Nebraska undergraduates at the university qualify for full tuition coverage thanks to Collegebound Nebraska, our tuition assistance program for students with high financial need.
No One Ever Won a Scholarship for Doubting Themselves.
The University of Nebraska fosters academic excellence, inspiring students to take pride in their abilities as they transform into innovative leaders ready to make a difference.
3,477
Regent Scholars
2022-2023
The full-ride Regents Scholarship is awarded to academically outstanding incoming freshmen who are graduates of Nebraska high schools.
50
U.S. States
Represented in the 2022-2023 student body.
3,083
International Students
Studying at the University of Nebraska's campuses in 2022-2023.
140
Countries
Represented in the 2022-2023 student body.
2,750
Honors Students
Participating in honors programs at the University of Nebraska's campuses in 2022-2023.
9,498
Graduate Students
Represented in the Fall 2022 student body.
7
Fulbright Scholars
Students selected for the Fulbright Program for the 2021-2022 academic year.
Graduating is What We Do Before We Do What Makes a Difference@Model.HeadlineSize>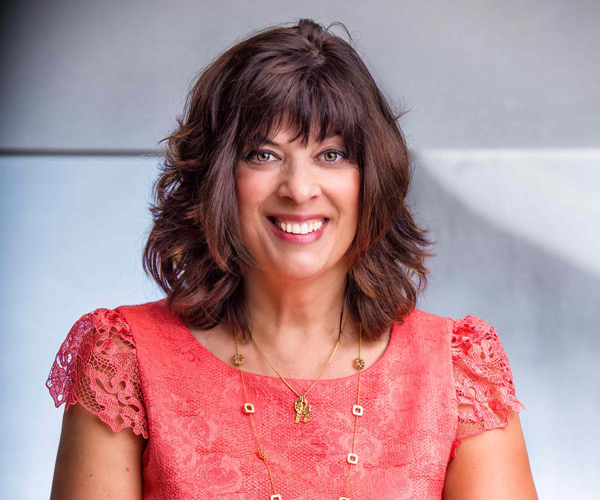 From Working For Warren Buffett To Working With Nebraska's Greatest Assets: Its Students
UNK '88
President and CEO of Borsheims, Omaha's fine jewelry retailer owned by Berkshire Hathaway, Goracke recently added a new title to make her resume all the more impressive: "UNK Executive in Residence." She spoke to students at her alma mater, both about the business of retail and her own lessons learned on campus.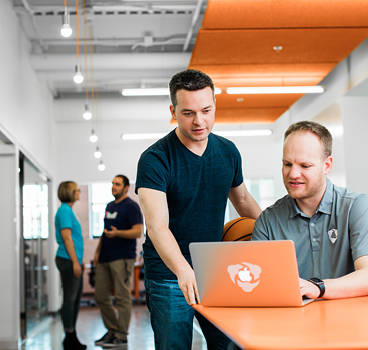 Scoring Big As Part of a Startup Team
UNL '06
Together with two other classmates from UNL's Raikes School, Graff founded Hudl—a Lincoln-based tech startup built to help sports teams better analyze their game tapes. For the past three years, Inc. has recognized Hudl as one of the fastest-growing private companies in the U.S.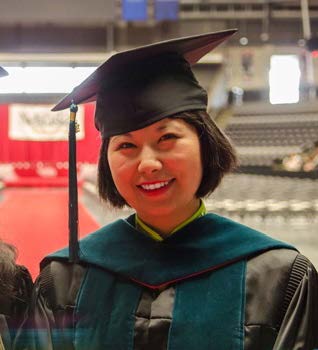 Pioneering Physical Therapy Halfway Around The World
UNMC '15
Dr. Zhang is one of the first two graduates of UNMC's China health professions doctoral program—a collaborative partnership between the University of Nebraska Medical Center, the Chinese Scholarship Council, and Dr. Zhang's alma mater back home, Tongji University.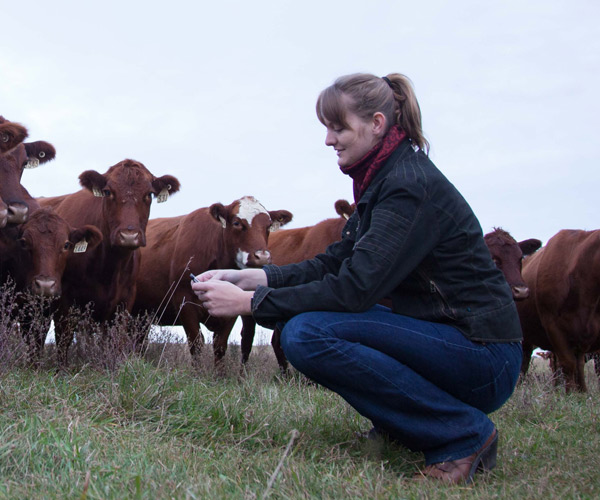 Standing Out From The Herd
UNO '15
By combining her interest in innovation with her personal experiences growing up on a ranch, Ostrander created a cattle insemination app called MooManager. In addition to saving ranchers hours of work each day, the unprecedented software company earned Ostrander the Peter Kiewit Student Entrepreneurial Award.
Find Your University of Nebraska@headingTag>
Discover the University of Nebraska campus that fits you best. Learn more and apply online.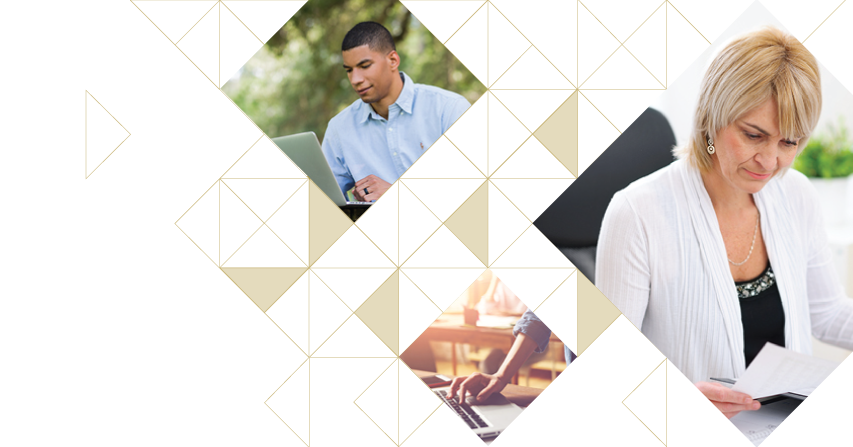 Earn your degree online. Browse more than 100 programs offered online from NU's four campuses. Flexible courses taught by expert faculty give working adults—and place-bound students—access to the academic rigor and exceptional service you'd expect from a first-class university.
COOKIE USAGE:
The University of Nebraska System uses cookies to give you the best online experience. By clicking "I Agree" and/or continuing to use this website without adjusting your browser settings, you accept the use of cookies.