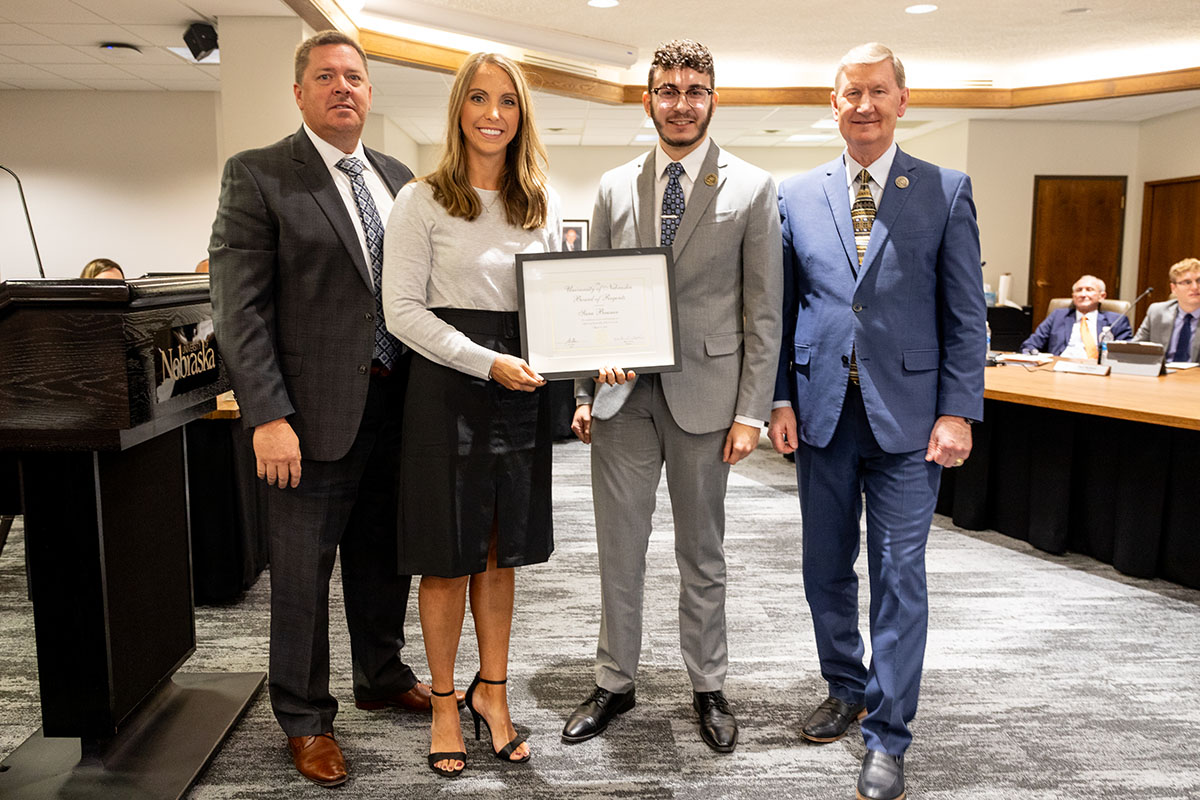 The Board of Regents is pleased to recognize Sara Bruner, Health Sciences Explorers Coordinator at the University of Nebraska at Kearney. She is from North Loup, NE, holds a Bachelor of Science in Radiographic Technology from UNK, and she brought to her position 17 years of experience in healthcare.
As Coordinator, Sara works to develop a health sciences pipeline of students, 7th grade through professional school. The opportunities provided expose all to healthcare professions, career awareness, hands-on and internship experiences, inter-mentoring, Learning Community experiences, networking, and professional development.
Sara particularly enjoys the Explorers Academy, an all-day, once-a-month, year-long program for juniors and seniors who come to campus for in-depth investigation into all aspects of healthcare where she gets to know each student. She assists with the Kearney Health Opportunity Program (KHOP) Learning Community saying, "this is an incredible opportunity for students to make the transition to college easier and offers support to help make their freshman year a success."
Peggy Abels, Director of Health Sciences, notes that "Sara's energy and enthusiasm are contagious, and students benefit tremendously from her expertise. Enrollment in the program more than tripled in its second year and student evaluations have been outstanding. Her work has not only encouraged career awareness but has also resulted in more than a 25% increase in applications to UNK by students interested in pursuing healthcare."
Sara has also been a part of UNK ASSIST and the Employee Recognition Committee. Outside of UNK, she and her husband Nathan are busy raising their three children: Sawyer, Emerson, and Noah. Nathan is with her today as is her supervisor, Peggy Abels.
Congratulations to Sara Bruner for being an invaluable asset to UNK Health Sciences, to UNK's Rural Health Initiative, and to future health care providers. Your contributions extend far above the ordinary.