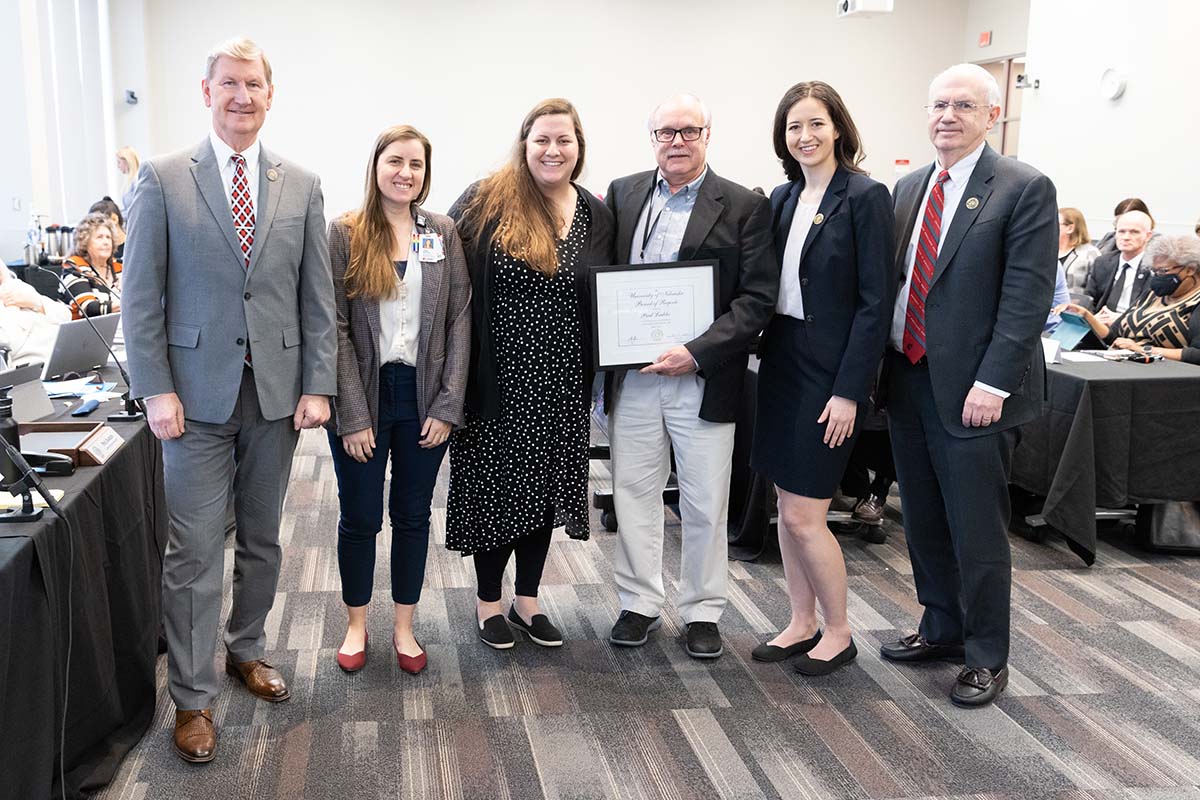 I am pleased to present a KUDOS award to Paul Laikko , a speech-language pathologist at UNMC's Munroe-Meyer Institute. Paul exhibits a special talent for working with children with severe motor speech disorders. With more than 35 years of experience at MMI, he has helped countless children with apraxia of speech and pediatric dysphagia.
Paul's nominator says Paul is a teacher at heart who has helped children learn to say their name or "I love you" to their parents for the first time. He has a regional reputation as the go-to person for kids who are not responding to traditional therapy approaches. To help patients achieve success, Paul uses a hybrid treatment approach with extensive sessions via phone and video. Even throughout the pandemic, he continued to hone his treatment skills via teletherapy.
Paul is "passionate about helping kids improve their communication skills," his nominator said. He is also committed to helping mentor and train the next generation of speech-language pathologists. He meets weekly with his apraxia team to review theory and practice, helps colleagues with tough cases, and prepares them to lead the service line in the future. In addition, Paul has developed a successful collaborative motor speech therapy program between Westside Community Schools and MMI.
Paul is joined today by Jessica Gormley, Interim Director of Speech-Language Pathology and Leslie Cantano Van Winkle, Supervisor of Integrated Speech-Language Services. Please join me in thanking Paul for his passion and commitment to helping kids improve their communication skills, and for helping train others to carry on this vital work!