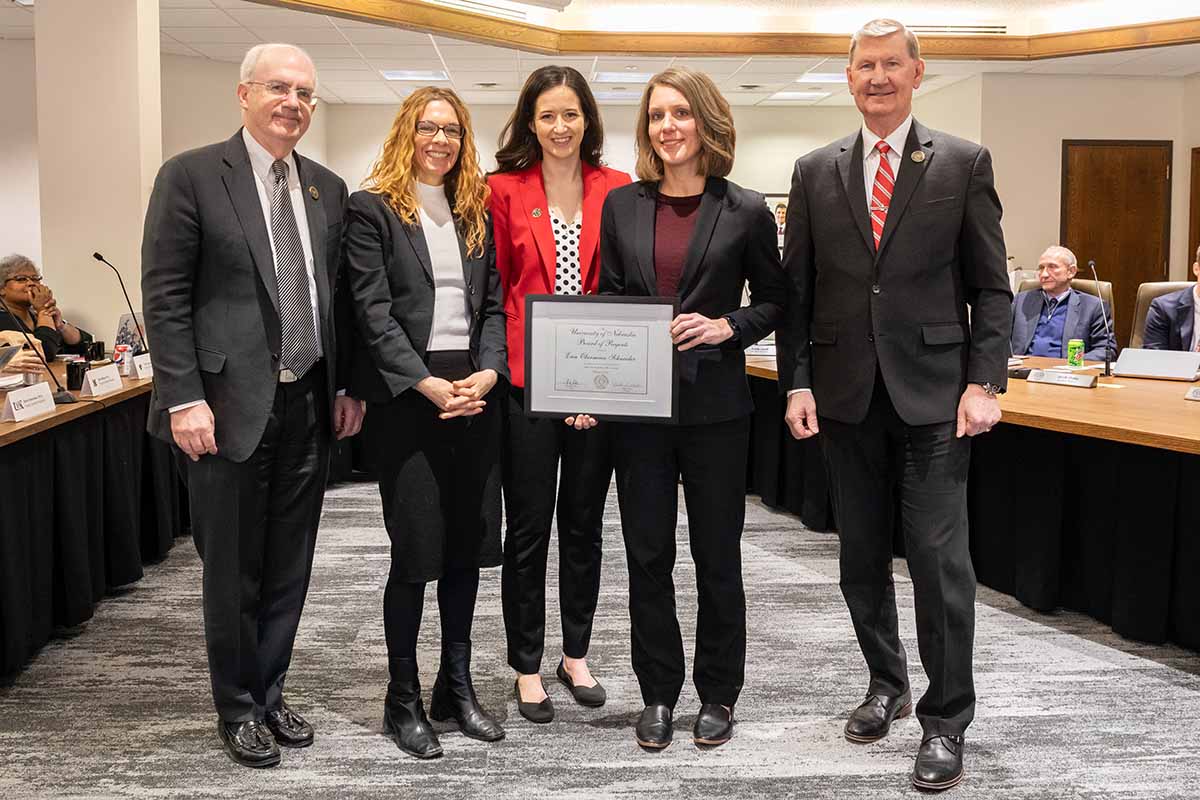 The Nebraska Board of Regents is proud to present a KUDOS Award to Erin Schneider, Associate Director of External Relations for the Behavioral Health Education Center of Nebraska, which serves as the state's hub for behavioral health workforce development at the University of Nebraska Medical Center.
Erin's outreach, dedication, and leadership have been instrumental in securing funding to help grow BHECN. She has the ability to convey the behavioral health workforce needs of the state while fostering relationships with policymakers, community partners, and stakeholders. This has led to the passage of legislation to expand programming and reach in ways never thought possible. This legislation has more than doubled BHECN's operation and allowed it to add three new satellite locations. As a result, BHECN will have a presence in all six of the state's behavioral health regions.
In 2022, the Nebraska Legislature allocated $25.5 million in ARPA funding to BHECN Erin implemented a competitive application process to award the funds, created applications for each award category, established review structures, and built the online platform for submissions.
As we thank Erin for the extensive work she has done to help BHECN expand its programming and reach across the state, she is accompanied by her supervisor: Dr. Marley Doyle, Director of BHECN.
Erin's nominator said it best: "Your work undoubtedly will benefit the lives of thousands of Nebraskans who are providing or seeking behavioral health care across the state."