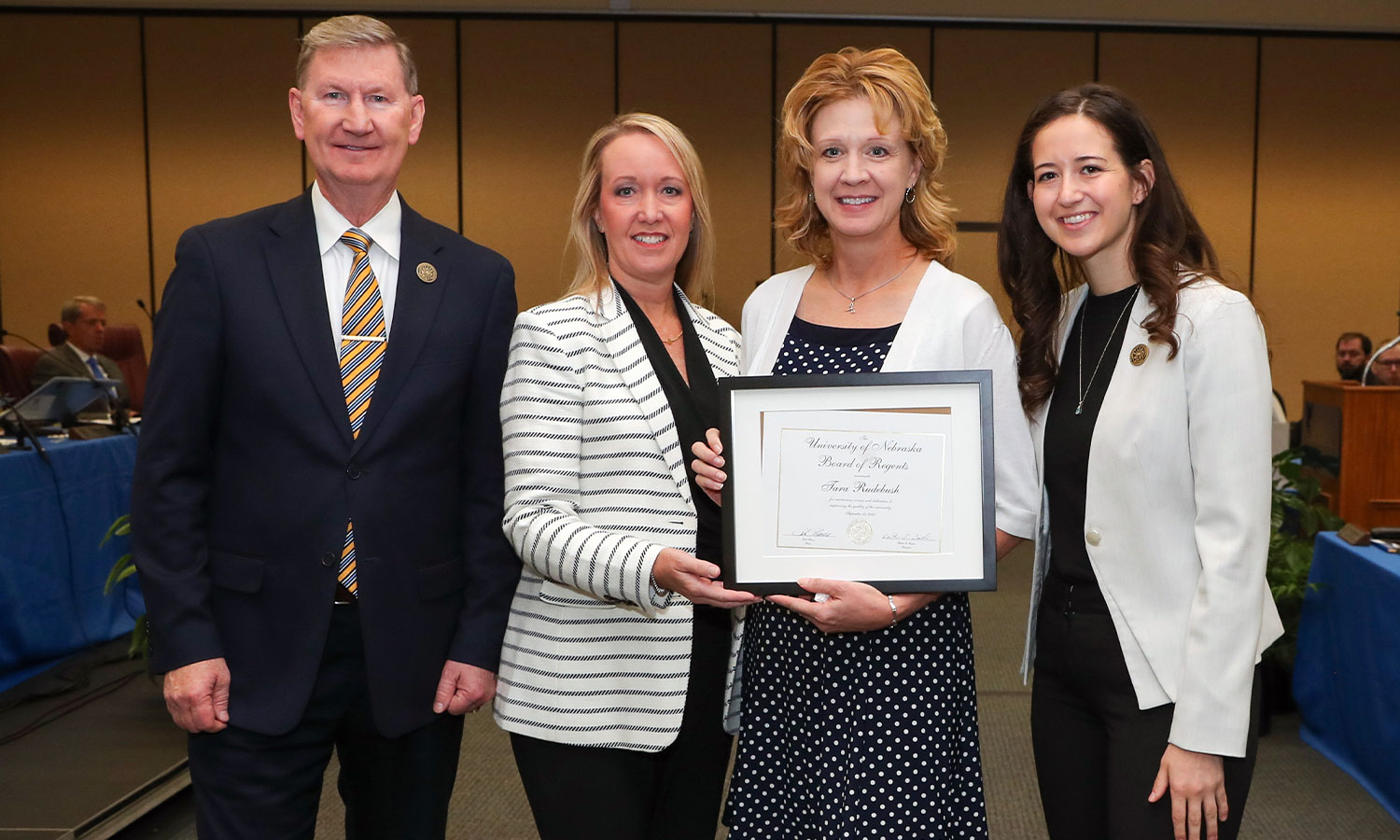 On behalf of the Board of Regents, I am pleased to present a KUDOS Award to Tara Rudebush, laboratory manager and researcher in the UNMC Department of Cellular and Integrative Physiology.
Tara has worked at UNMC for more than 20 years and currently provides vital intellectual and technical support for at least three investigators, all funded by the National Institutes of Health.
Tara's genetic expertise is indispensable in support of these projects. Thanks to her efforts and innovative ideas, new strategies have emerged to evaluate the role of oxidative stress in animals with chronic heart failure. And validation of her work has resulted in co-authorship on six major papers in outstanding journals and presentations at national meetings.
Tara's supervisor – a longtime researcher himself - described her as a tireless teacher and praised her compassion and understanding. She values constructive criticism, he said, in the spirit of making the science as good as it can be and noted that her deep knowledge of regulatory procedures is critical to the success of the research.
As laboratory manager, she also assists investigators with the regulatory documents needed to carry out the research. This is a huge help to primary investigators, and, her supervisor noted, she has been one of the few in his 50-plus years in research that can carry out this task with little supervision.
Please join me in thanking Tara for her dedicated work to advancing science, her exemplary knowledge of regulatory procedures and her commitment and compassion toward UNMC and her colleagues.