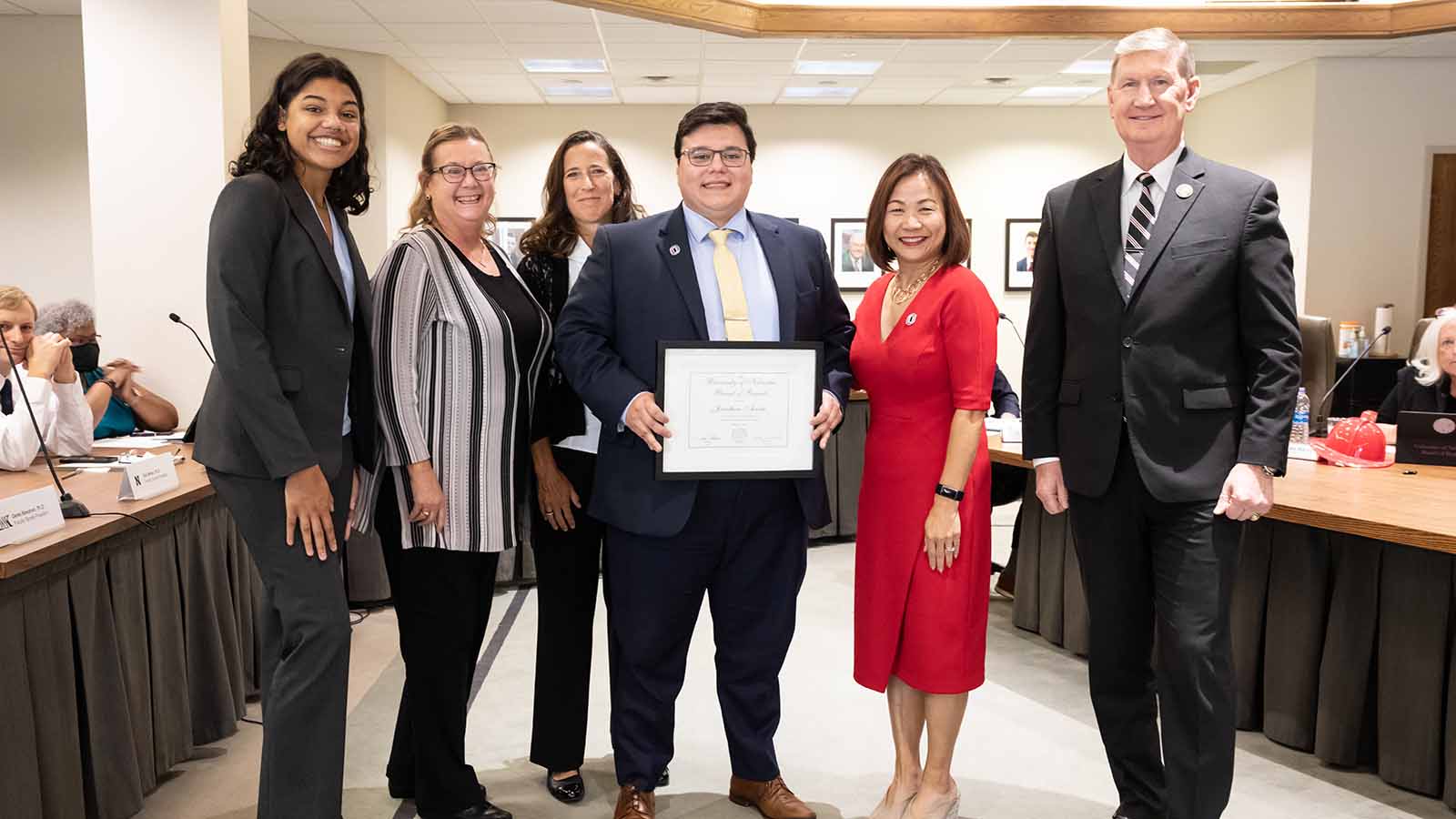 The Nebraska Board of Regents is proud to present a KUDOS Award to Jonathan Acosta, Assistant Director of Advising for the University of Nebraska at Omaha's Academic and Career Development Center.
Jonathan was celebrated in his nomination for being a great leader; responsive to the needs of students and his advising team while building strong relationships across campus.
His nominator says that Jonathan "is always learning and discovering the best practices that will better the serve students and is respected in his field, attending numerous conferences and panels to share his expertise. He was recently elected to serve as the Nebraska liaison for the NACADA Global Community for Academic Advising.
Acosta has been a leader on campus through his roles as President of the UNO Academic Advising Council, his membership on UNO's DEAI Council, and as a liaison with advisors for the university's Faculty Senate and Staff Advisory Council.
Recently accepted into a doctoral degree program at UNO, he is also taking on the role of implementing new advising models for academic programs across campus.
"He is a friendly face on campus even when times are stressful," a nominator wrote. "He tries to lighten the mood with his jokes, build community with his ice breakers and inform with his great communication skills."
Recognized as UNO's June Employee of the Month, his nominator stated, "Jonathan is the employee every unit or supervisor wants. His dedication to UNO shines in every interaction he has."
For all these reasons and for his commitment to UNO students while making the University of Nebraska a better place, Jonathan is recognized as a true champion of excellence in higher education.