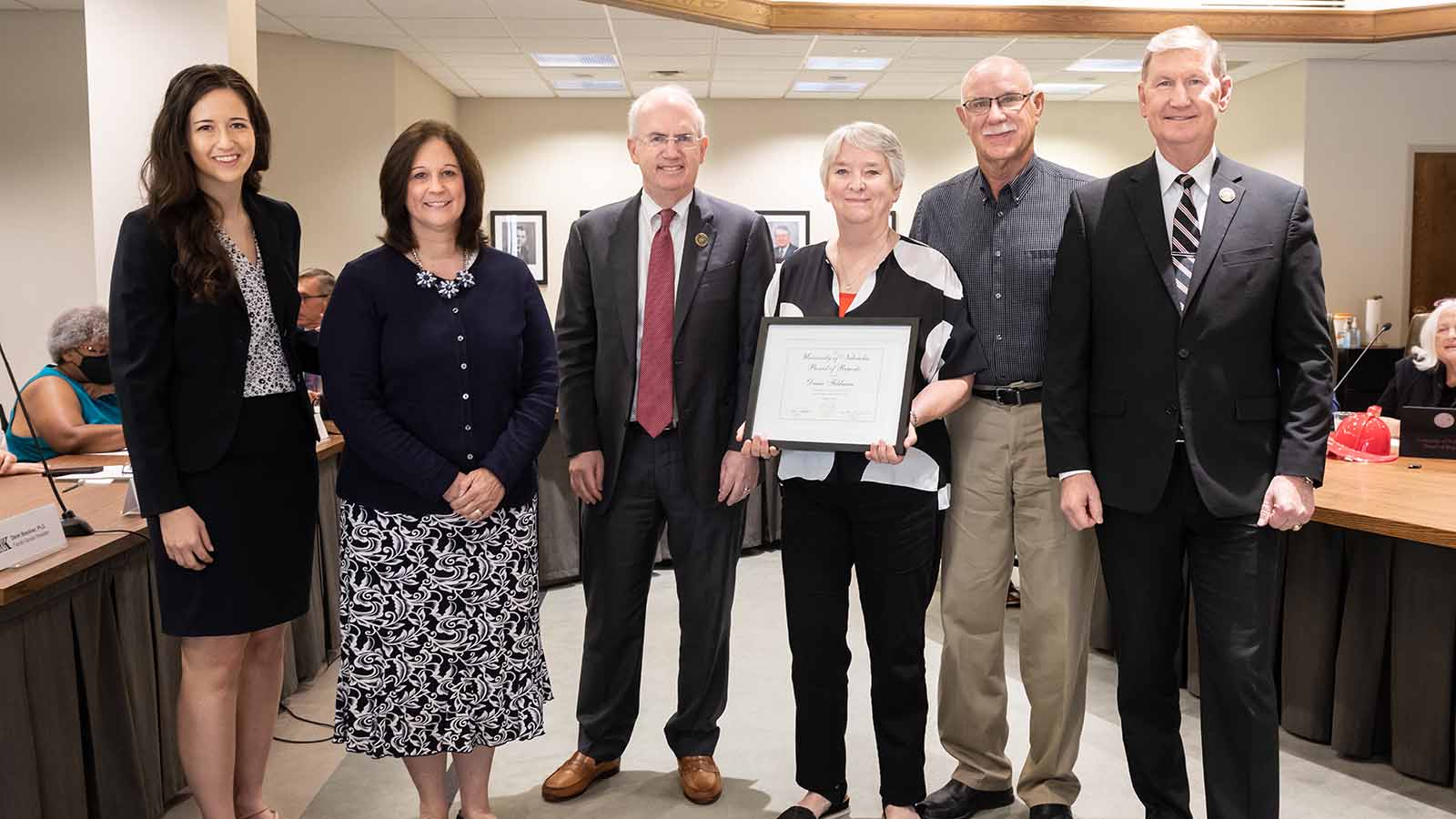 On behalf of the Board of Regents, I am pleased to present a KUDOS Award to Diane Feldman, Learning Resource Center coordinator for the UNMC College of Nursing - Kearney Division.
As an LRC coordinator, Diane provides a multimedia learning environment where students acquire knowledge, skills, and attitudes that promote safe, patient-centered care. LRC staff also partner with faculty to provide learner-centered activities that integrate curricular concepts with psychomotor skills/behaviors, critical reasoning, and clinical judgment.
Her nominator stated, "This building would not run smoothly without Diane!"
Described as the "face" of the Kearney program, Diane is a resource for faculty, staff, and students, and she keeps the mission and goals of UNMC at the heart of what she does each day.
"She wants to provide the students with the best, most updated learning resources possible. She also wants the students and staff to succeed and exceed all expectations."
In addition to her LRC role, Diane assists with everything from Orientation and White Coat ceremonies, to proctoring, working on community projects, and assisting new staff. "She actively improves our nursing program," another nominator said.
Please join me in thanking Diane for her dedication in helping make educational dreams come true at the College of Nursing Kearney Division.