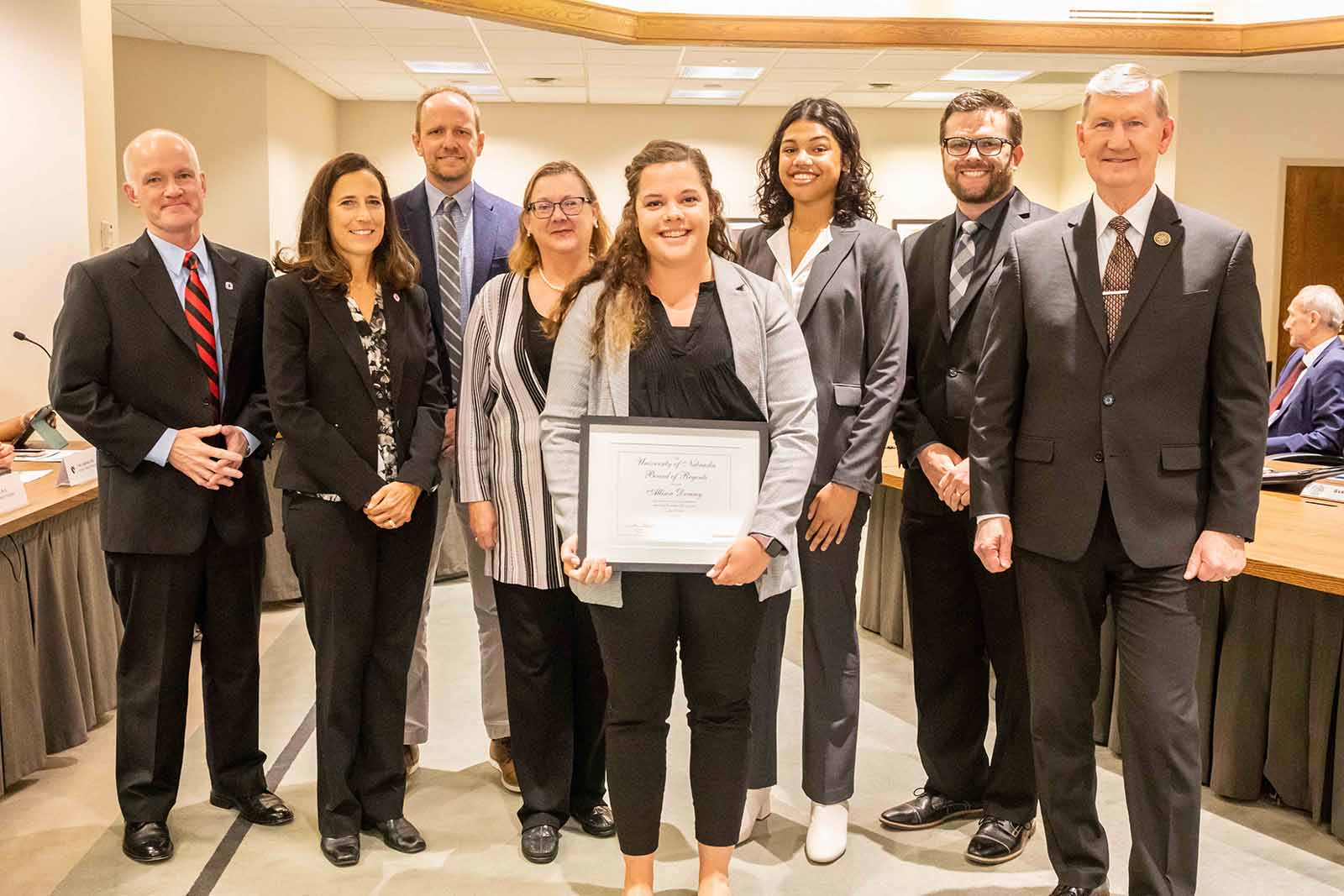 The Board of Regents is proud to present a KUDOS Award to Allison "Alli" Devney, an academic and career coach for the University of Nebraska at Omaha's Success Academies.
Alli serves as a support system for first-year UNO students in the Success Academies Learning Community. She helps students navigate through challenges they are facing; works with them to set academic and professional goals; and connects them to campus resources.
Her nominator says, "Alli cares whole-heartedly about each student she works with and goes above and beyond to help them develop the tools they need to be successful. Students often remark about how she is a supportive and positive person for them during their time at UNO."
A former first-generation student herself, Alli is not just an advisor but a mentor for students who are the first in their families to pursue a four-year degree.
"Alli understands the unique and diverse needs of this student population and strives to create a welcoming environment. This is conducive to the success of all the students that she works with," her nominator said.
During the COVID semesters, Alli kept the students engaged despite the changes in modes of resource delivery. She partnered with UNO's Academic and Career Development Center to offer a series of workshops in person and remotely.
"These have been an excellent opportunity to connect with students outside of class and support their development," her nominator reports.
Alli's supervisor, Aaron Kruger, is with her today as we join in recognizing her for engagement and inclusion which she exemplifies, helping make UNO and the University of Nebraska system special.