Thank You for Joining Us at the 2020 "I Love NU" Day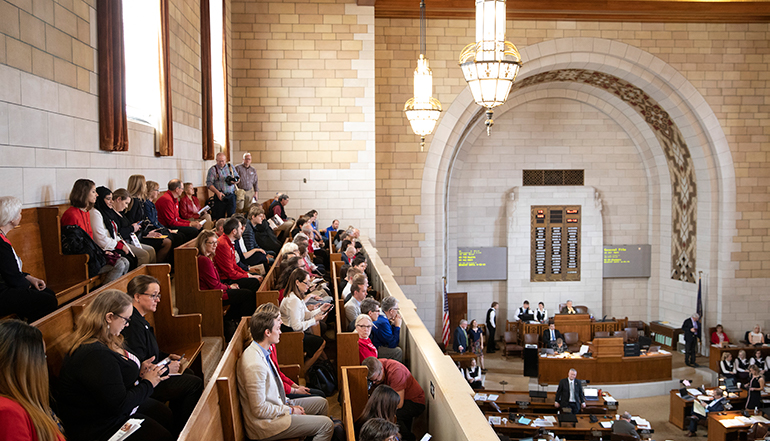 Thank you to everyone who joined us at the third annual "I Love NU" Day on Tuesday, March 10. The image of 150 supporters seated in the legislative balcony sent a strong message about Nebraskans' passion for the University of Nebraska and its four campuses.
If you spoke to a senator, you may consider sending them a quick thank you email. You can find your senator and send them an email here.
Additionally, if you would like to stay engaged with us throughout the year, we invite you to sign up for regular communications with us by clicking the button below. You'll be the first to know about legislative developments that impact the University and ways you can get engaged.
Event Schedule
A recap of the 2020 event schedule can be found to the right. The schedule for the 2021 "I Love NU" Day event will be announced later this year.

1:00 p.m. - 1:30 p.m. — Arrive at the Capitol
1:30 p.m. - 2:00 p.m. — Welcome and Opening Remarks
We had a short program in Hearing Room 1525, on the first floor of the Capitol. The program featured NU President Ted Carter, Speaker Jim Scheer, Senator Patty Pansing Brooks and NU's four student regents.
2:00 p.m. - 2:30 p.m. — Gather in the Balcony
After our short program, all NU supporters gathered in the balcony of the Norris Legislative Chamber to be recognized by the Nebraska Legislature.
2:30 p.m. - 3:30 p.m. — Meet with State Senators in Rotunda
Supporters visited with senators in the Rotunda and enjoyed "University Unity" ice cream from the UNL Dairy Store.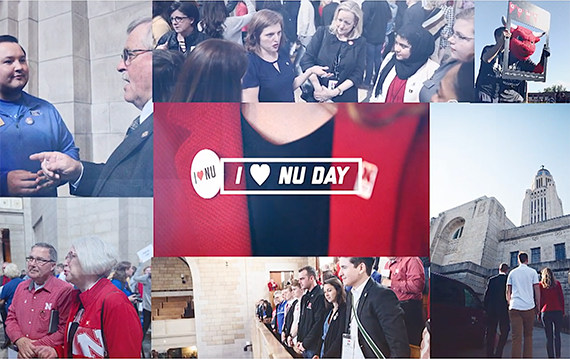 "I Love NU" Celebration Video
Watch the video for the 2020 "I Love NU" Day at the State Capitol.
If you love NU, share it on social media!
Find the handles of your state senators, and tell them why you love the University. Use #NUforNE!
Learn more about the 2020 "I Love NU" Day event on our Facebook event page.
Key Contact
Executive Assistant & Project Coordinator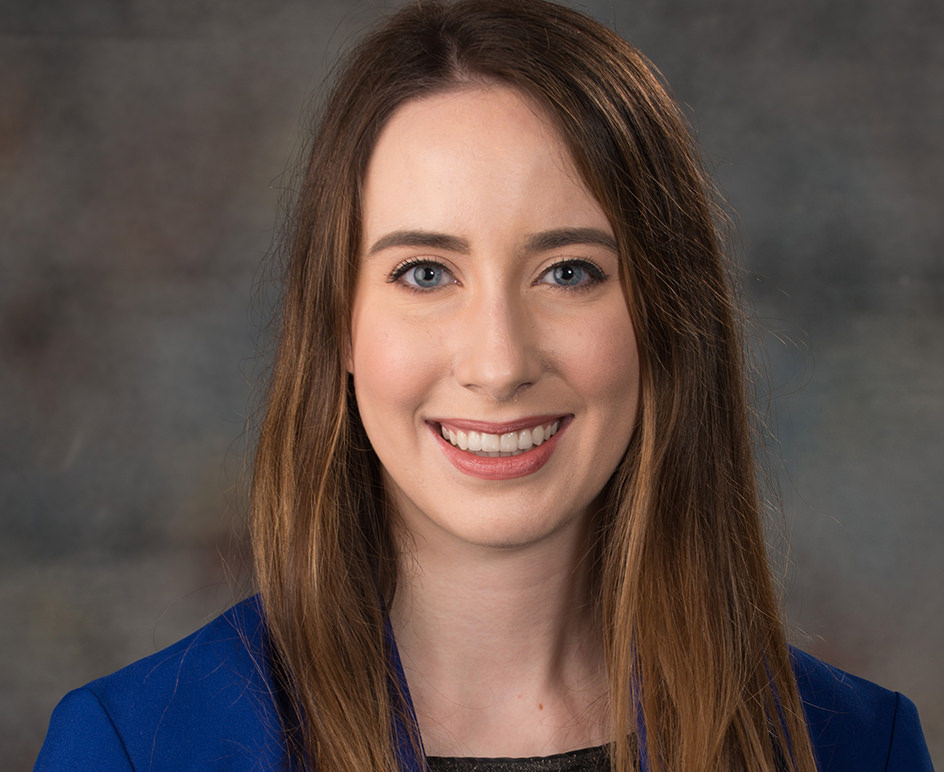 COOKIE USAGE:
The University of Nebraska uses cookies to give you the best online experience. By clicking "I Agree" and/or continuing to use this website without adjusting your browser settings, you accept the use of cookies.