Rubby Ibe-Ikechi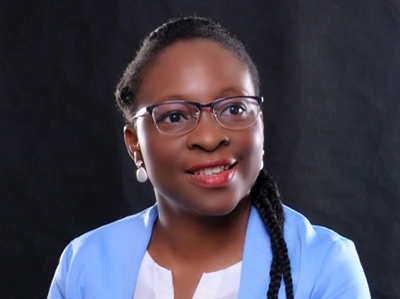 Rubby Ibe-Ikechi is a Certified Information System Auditor, an ISO/IEC 27001 Lead Auditor, and is a Senior Analyst for Internal Audit and Advisory Services.
Rubby's primary responsibilities include collaborating with key stakeholders across the NU System's four campuses to provide independent objective assurance and consulting services to continuously improve business processes and the control environment using the university policies, state regulations, federal regulations and standard best practices.
Prior to joining the university in 2023, Rubby worked in a government agency, university, consulting, banking and private sector where she conducted various business and IT audit assessments. She has over a decade of audit experience.
Rubby earned her master's degree in business intelligence and analytics from Saint Joseph's University Philadelphia with a best graduate award. She is a member of the Institute of Internal Auditors, ISACA and PECB.
Rubby and her husband Billy have three children, David, Danielle, and Hannah (Twinkle).
COOKIE USAGE:
The University of Nebraska System uses cookies to give you the best online experience. By clicking "I Agree" and/or continuing to use this website without adjusting your browser settings, you accept the use of cookies.