The University of Nebraska's Strategic Framework guides university-wide planning. It's built around the university's mission: "The University of Nebraska, through its four campuses, strives to be the best public university in the country—as measured by the impact we have on our people and our state, and through them, the world."
The framework consists of six key goals: access and affordability, quality programs, workforce and economic development, research growth, engagement with the state, and accountability. These six goals outline the impact the University strives to make on our state and its citizens.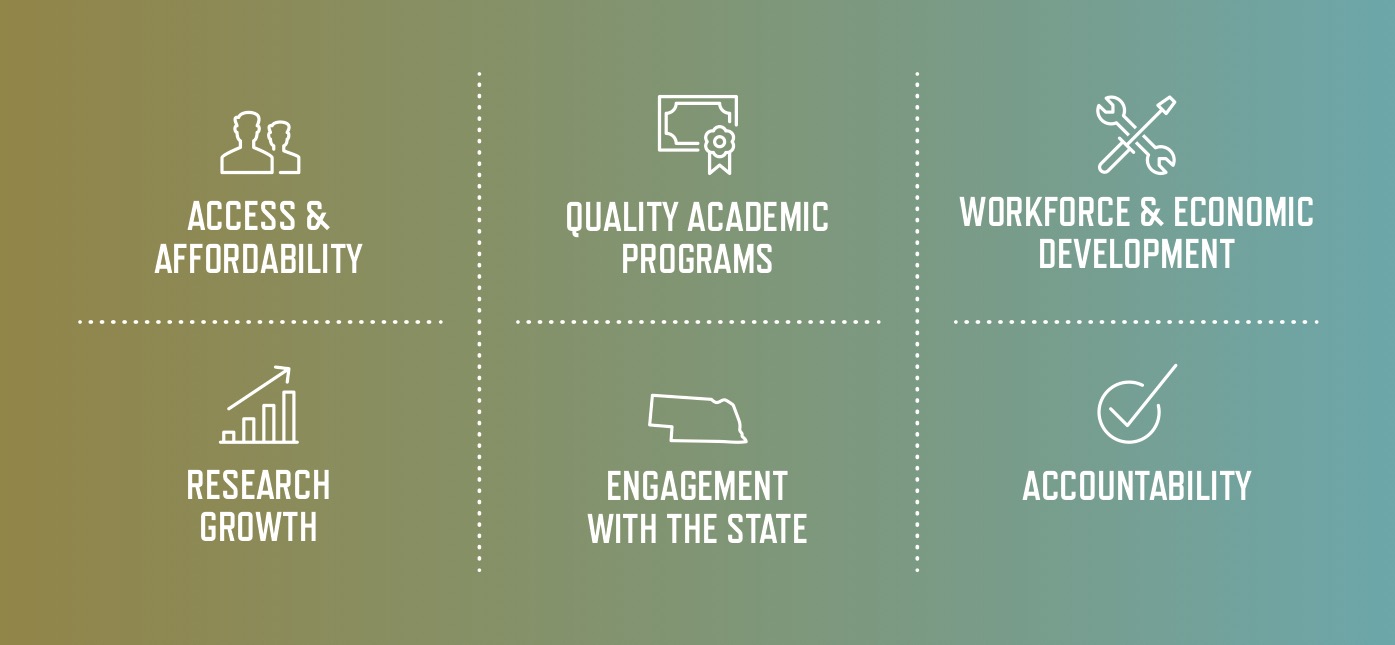 Six Strategic Framework Goals
Each goal has related objectives and strategies, with accountability measures that allow for Board and university-wide monitoring over a multi-year period. These documents are accessible below.
With the guidance and focus the Strategic Framework creates, the University continues to help build and sustain Nebraska, offer its citizens educational and economic opportunity, and contribute to a high quality of life.