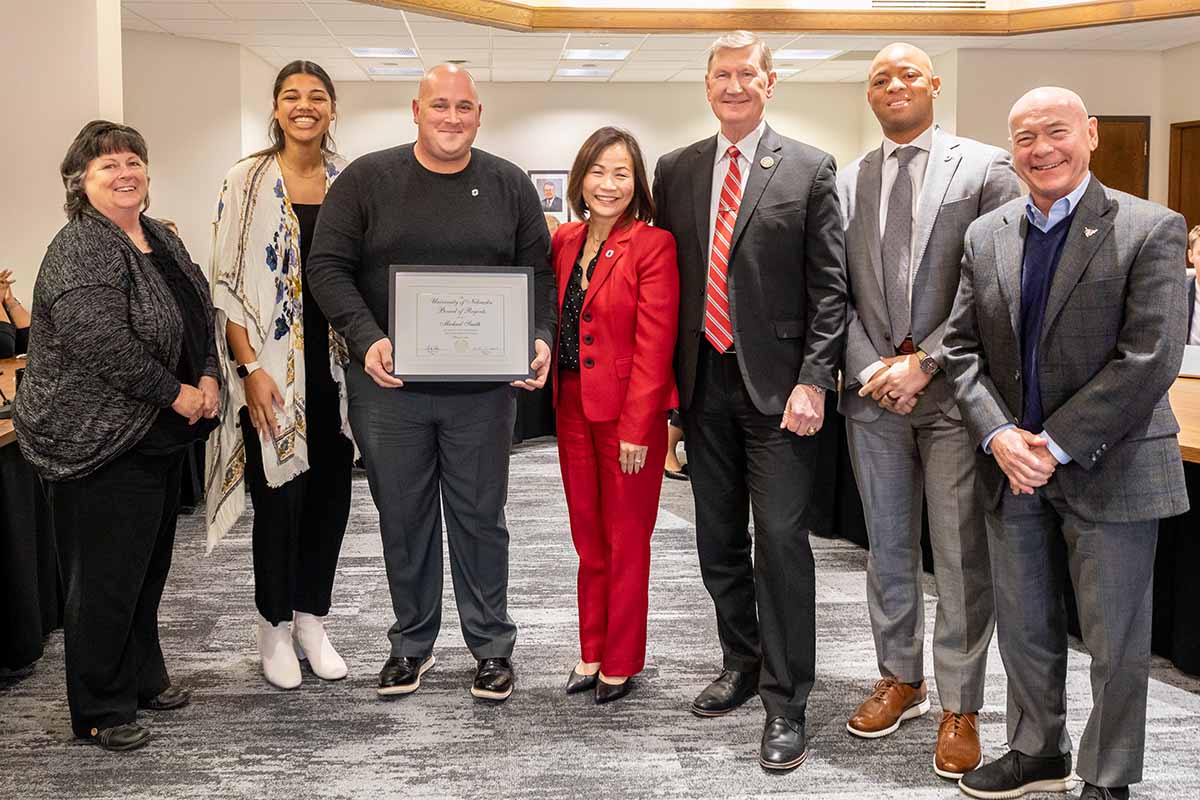 The Nebraska Board of Regents is proud to present a KUDOS Award to Michael Smith, General Manager of University of Nebraska at Omaha's Baxter Arena.
With 25 years of experience in event services and management and significant campus involvement, Michael has built a culture of inclusiveness and accessibility. This has helped make Baxter Arena the venue of choice for many community events and outside organizations.
"Michael knows the Omaha area and local promoters well, and this ensures that he and his staff can set an amazing stage for a wide range of events, from exciting athletic games to serious and moving ceremonies and memorials," his nominator said.
His career has provided the opportunity to plan and oversee some of Omaha's biggest events like, the USA Olympic Team Trials in Curling, the USA Olympic Swim Trials, the NCAA Men's College World Series, and countless concerts, sporting events, family shows, conventions, trade shows, and expos. In 2022, outside parties contacted Athletics about hosting a memorial service for Marlin Briscoe at Baxter Arena. Through Michael's leader and with less than two weeks to organize, the event became a beautiful, power memorial to Briscoe, receiving great community and media recognition.
With vision and leadership, Michael recently oversaw the conversion of the Arena store into the Hall of Fame room, enabling Baxter Arena to host large-scale events and meaningful gatherings. Michael's peers nominated him for consistently going above and beyond expectations for events and facilities management—while putting customers, peers, and guests at ease in every interaction.
"We need more Michael Smiths on campus," a nominator said. "He finds solutions to any issue while making everyone involved feel like Baxter Arena and UNO's top priority." Creating an accessible, inclusive space, and memorable, outstanding events under pressure, Michael shows true Maverick Spirit. He is a vital member of the University and deserving of this KUDOS award.