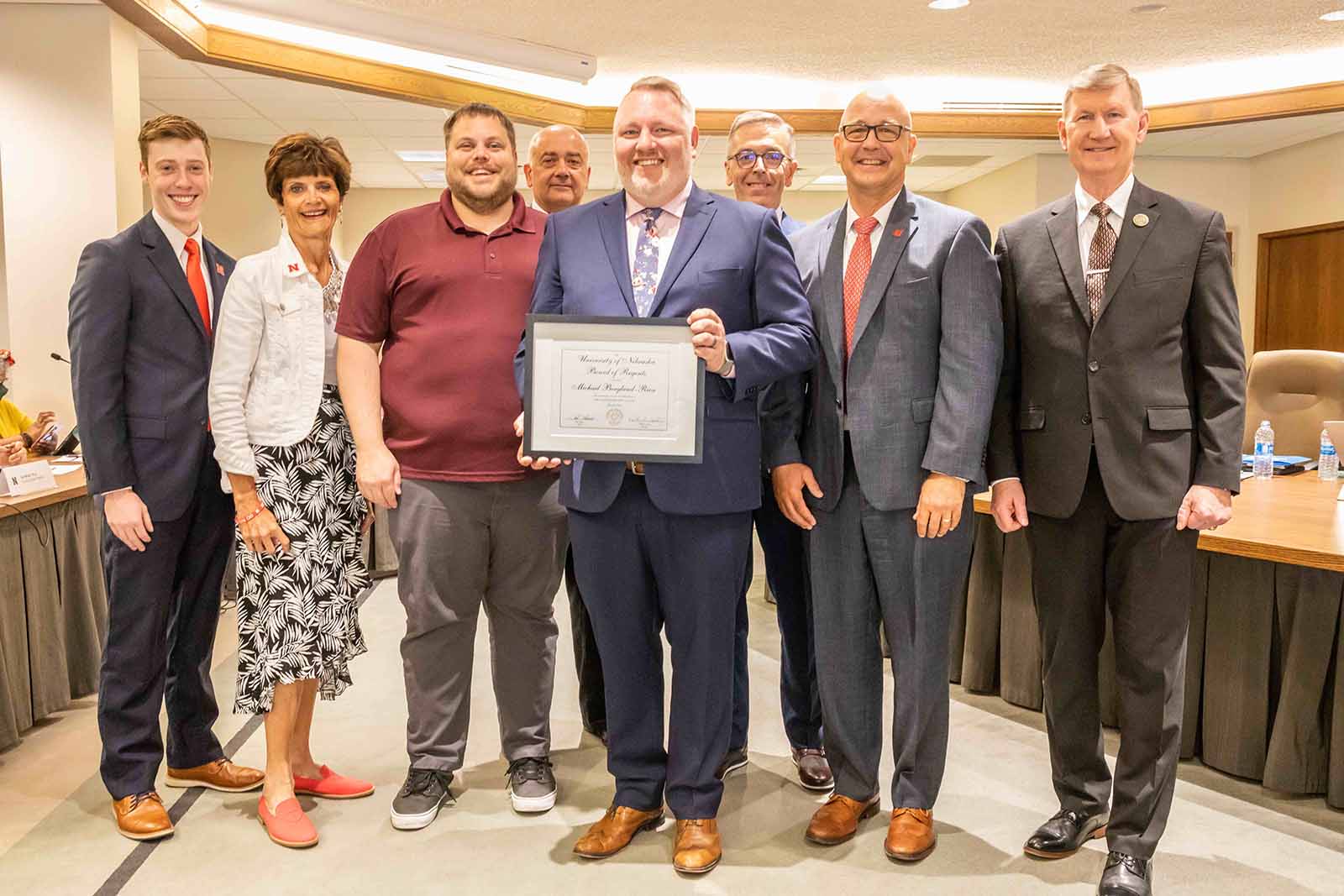 The Board of Regents is pleased to present a KUDOS award to Michael Bergland-Riese, Communications Coordinator for Nebraska Extension which serves all 93 counties in Nebraska.
Mike's management, communication and web skills have been thoroughly tested the past several years:
During the historic flooding in 2019 he revitalized a dormant, outdated flood.unl.edu website so the disaster team could focus their efforts on the ground. Meanwhile he filled the website with relevant content and gathered resources from Extension educators to transform it into a central hub for flood victims.
Mike provided 24/7 communication during the COVID pandemic allowing Extension offices across the state to stay fully operational, providing critical resources to all Nebraskans.
Now, with the recent drought conditions and wildfires, Mike is providing leadership to the crisis communication team and assisting with multiple aspects of mitigation, response, and recovery efforts.
As one of his colleagues has stated, "There is no question that Mike Bergland-Riese is dedicated to his job and willing to go the extra mile. He maintains a fresh, pleasant, unassuming, and upbeat attitude, and is a wonderful asset to the University."
Joining Mike today is his husband, Nick Bergland-Riese; Charlie Stoltenow, the Dean and Director of Nebraska Extension and Kathleen Lodl, the Associate Dean and Program Leader of Nebraska Extension.
Please join me in thanking Michael for his dedication to Nebraska Extension and the University of Nebraska-Lincoln.