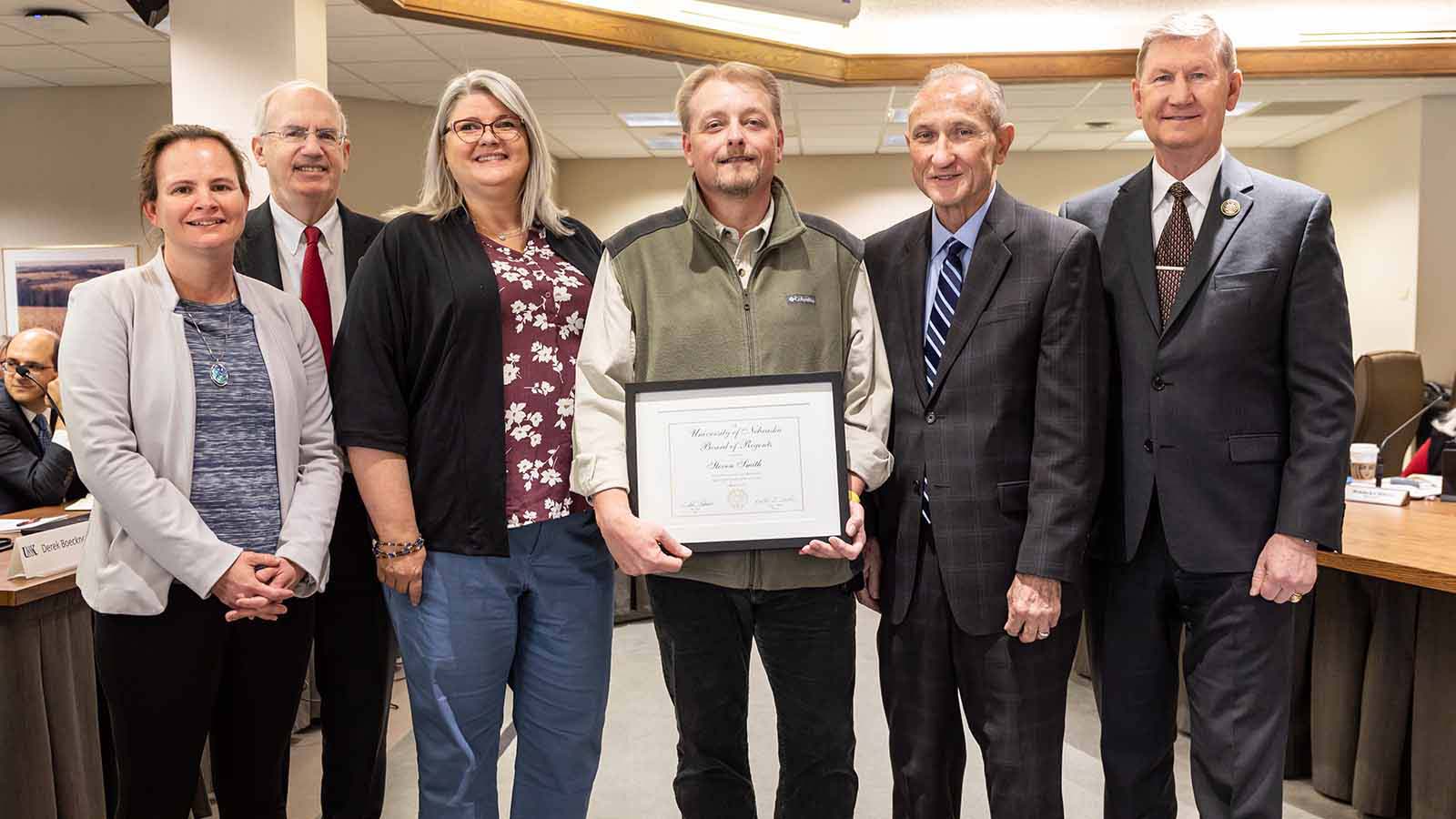 On behalf of the Board of Regents, I am pleased to present a KUDOS Award to Steven Smith, an instructional technologist in the UNMC College of Nursing.
For more than 15 years, Stephen has worked with the HEROES program -- short for Healthcare and Emergency Responder Organization Education through Simulation. The program provides emergency preparedness training and education for health care providers and students from Omaha to Scottsbluff, and far beyond.
Said his nominator: "Stephen is an essential element of what has made HEROES a national and international asset."
Stephen's focus on innovation has led to media and learning experiences that changed emergency preparedness across Nebraska, the country, and the world. He has worked with key partners, ranging from the UNMC College of Allied Health Professions to the United States Air Force.
"Stephen has a way of melding with all personalities, races and creeds in a way that feels seamless," his nominator said.
A problem solver and a stickler for quality work, Stephan "routinely delivers more than we ask," his nominator said, whether that is through instructional resources or assisting with hands-on education.
And, I am told, Stephen is an expert on ISOPODs - Portable Patient Isolation Devices, which provide a negative pressure environment to transport patients known or suspected to have Ebola or another pathogen. Stephen's instructional media resources have already been used by national groups, including the U.S. State Department.
Today, Stephen is accompanied by partner Louise Ellis, and supervisor, Elizabeth Beam.
Please join me in thanking Stephen for his commitment to elevating emergency preparedness training and instruction and for the energy he brings to his team and his work.