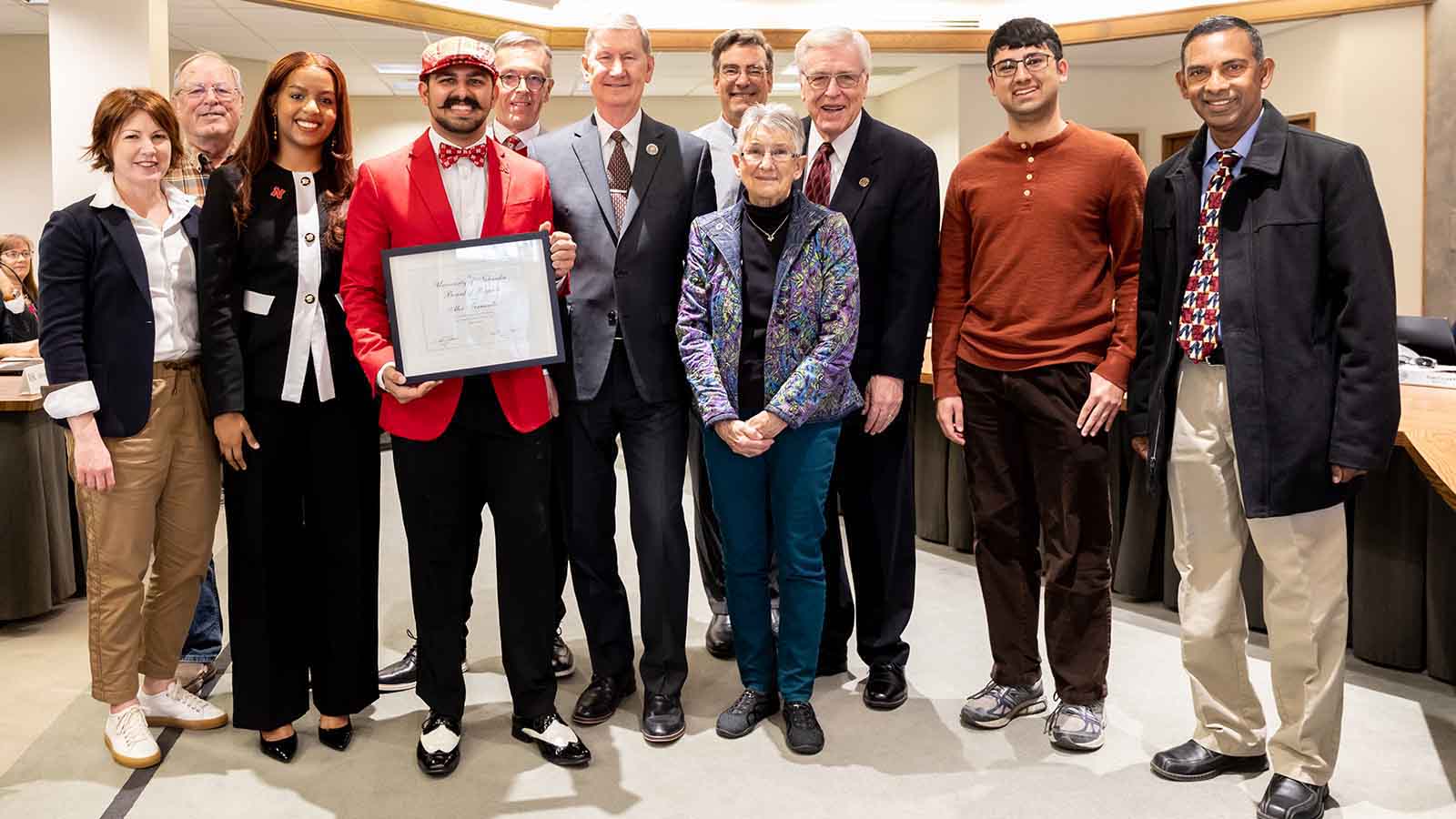 The Board of Regents is pleased to present a KUDOS award to Alex Fernando, Recruitment Coordinator for the College of Journalism and Mass Communications, at the University of Nebraska-Lincoln.
Alex has been the epitome of staff excellence since joining the university three years ago. According to his nominator, Dean Shari Veil, "…he goes above and beyond every day." Whether meeting with the Office of Admissions, giving a tour to prospective students and parents, or presenting at a Red Letter Day, Alex shares his life-long passion for the university. "He has an encyclopedic knowledge of all things Husker and consistently demonstrates an extraordinarily high level of enthusiasm and commitment."
Alex has built an ambassador program that gives students the chance to sharpen their presentation and promotion skills and regularly organizes opportunities to engage in professional development. In addition, he launched a high school mentor program pairing prospective and current students in a series of organized activities designed to help with college and career exploration.
Alex also helped launch a registered student organization, This Circle, to give all students a safe space to meet and discuss issues of concern. He has also grown the college's a la carte workshop program for Nebraska High Schools, arranging for faculty to travel to high school classrooms and give hands-on presentations to students. In his spare time, he roots for the Huskers on his personal podcast, is pursuing his master's degree in business administration, and is getting a pilot's license.
Joining Alex today are his father Emile Fernando, his brother Brian, grandparents Fran and Ron Gilg, Aunt Jennifer Gilg, Uncle Joe Basque, and Haley Hamel, representing Dean Shari Veil, who could not attend. Please join me in thanking Alex Fernando for his dedication to the University of Nebraska-Lincoln.