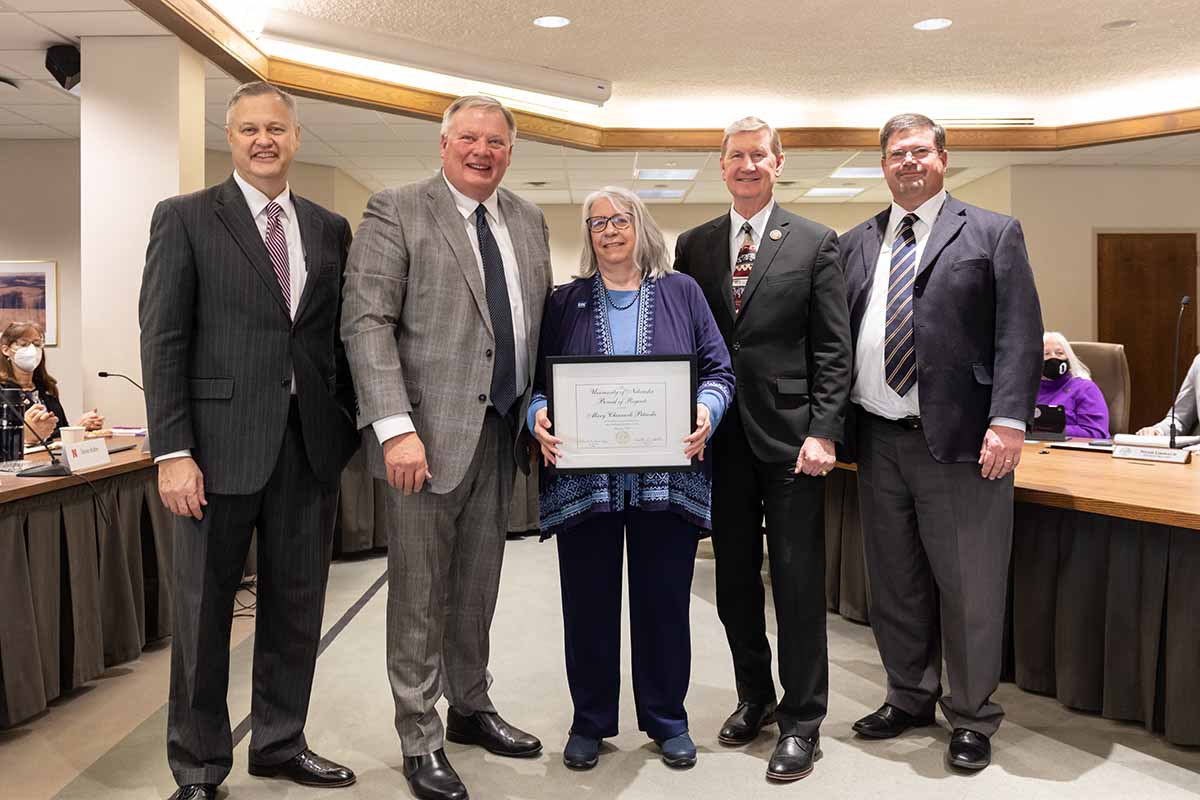 I am pleased to recognize Mary Chinnock Petroski, Chief Compliance Officer at the University of Nebraska at Kearney. Originally from Alliance, Nebraska, Mary received her Bachelor of Science in Elementary Education from Nebraska Wesleyan University and graduated with distinction in 1987 from the University of Nebraska College of Law.
Mary formerly served as Director of Human Resources and was UNK's first Chief Diversity Officer. Now, as Chief Compliance Officer, she manages Conflict of Interest/Conflict of Commitment policy implementation; administers the Family and Medical Leave Act process; manages the EthicsPoint confidential reporting system; enforces the Non-Discrimination Policy; investigates civil rights complaints; oversees Title IX procedures; serves as Adults with Disabilities (ADA) Coordinator; and oversees two full-time employees: a Compliance Manager and a Title IX Specialist. Mary also fulfills extensive campus and University-wide service responsibilities.
Her day-to-day responsibilities are substantial, but Mary's overall accomplishments are even more profound. She was responsible for creating UNK's Office of Equity and Compliance in 2017, shaping its mission, and developing the staff – an experience she describes as "challenging but rewarding." She manages the office in a way that supports individuals. She ensures campus compliance with policy and legal requirements, and she faces obstacles with patience, perspective, and clarity while adapting to a constantly evolving local and external environment. Mary's supervisor, Senior Advisor to the Chancellor John Falconer, describes her as a professional. "She knows her business, manages her office, and gets things done. She handles difficult situations, keeps an eye on the long term, and thinks strategically. Her peers value her expertise, and she engages across the NU system. Mary is direct when describing concerns and flexible in adapting to an ever-changing context."
Given her consistently outstanding work, professional expertise, and efforts to make UNK a better place, the Board of Regents is pleased to honor Mary Chinnock Petroski. With her today is her supervisor, John Falconer, Sr. Advisor to the Chancellor.