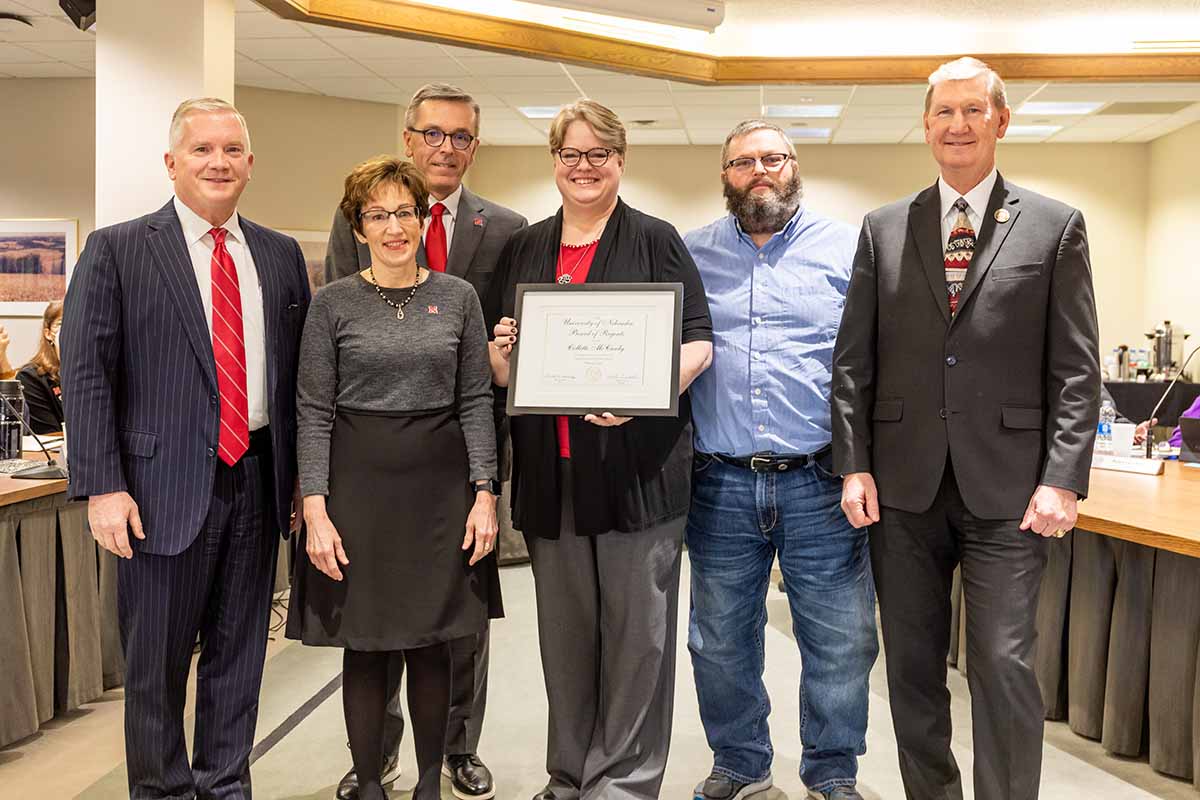 The Board of Regents is pleased to present a KUDOS award to Collette McCurdy, Director of Student Accounts, at the University of Nebraska-Lincoln.
Collette is an exceptional example of a leader who always leads by example and has a gold standard for customer service. Collette has maintained a steady presence on campus throughout the pandemic to ensure her staff has the necessary resources to support and address the high volume of student account-related questions.
Additionally, Collette has been an exemplary leader within Business and Finance, embracing both university-wide initiatives and a departmental commitment to prioritizing diversity, equity, and inclusion. Utilizing available internal resources and seeking out external professional development opportunities, she is consistently challenging her staff to participate and apply what they have learned to their day-to-day work.
Joining Collette today is her husband, Tim McCurdy; and Mary LaGrange, Vice Chancellor for Business and Finance. Please join me in thanking Collette for her dedication to the University of Nebraska–Lincoln.