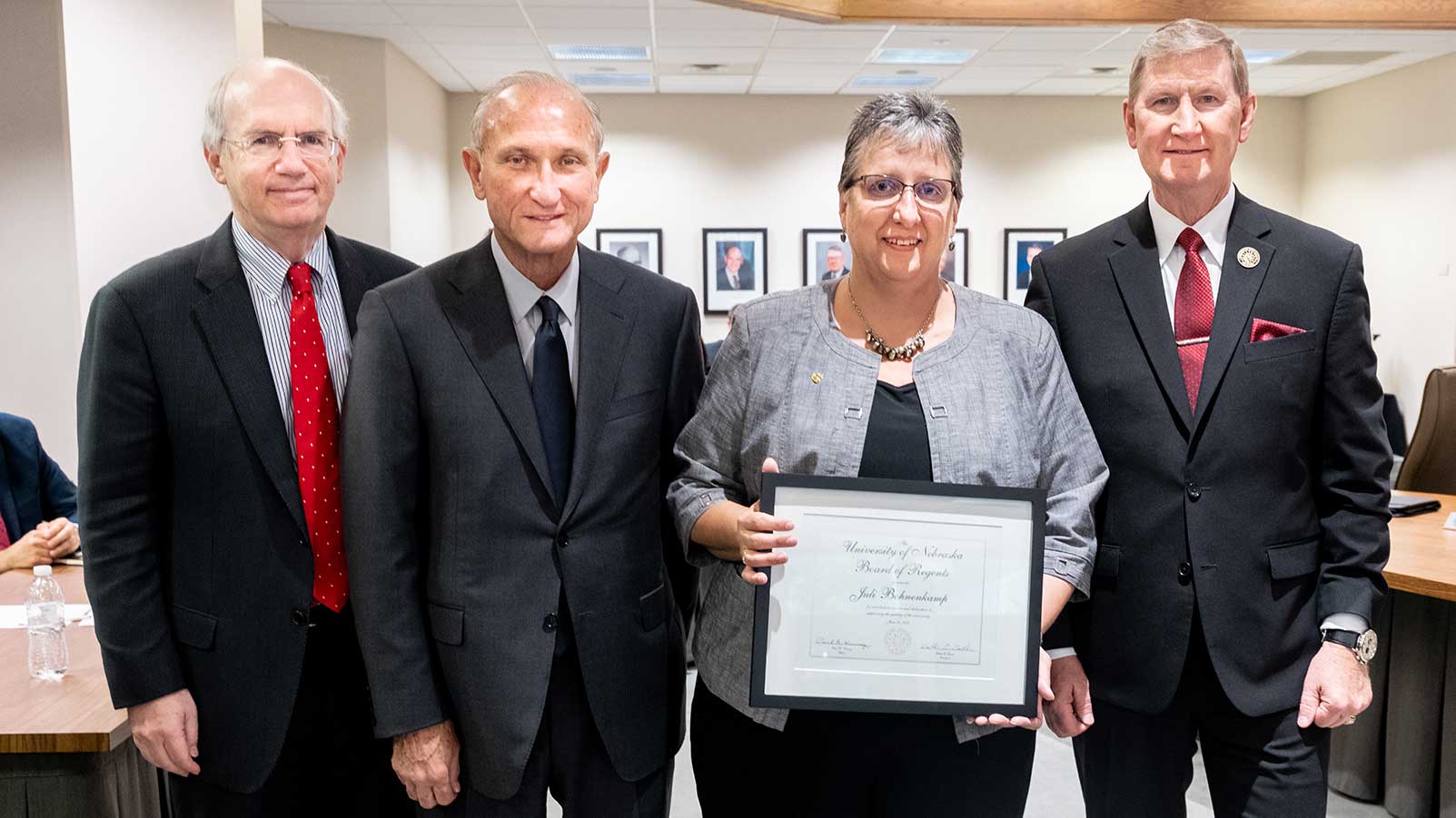 On behalf of the Board of Regents, I am pleased to present a KUDOS Award to Juli Bohnenkamp, Online Testing Resource Coordinator for the UNMC College of Nursing.
This past year, Juli was instrumental in implementing ExamMonitor, which the College of Nursing used throughout the pandemic to administer remote testing for each of its five campuses. She continually streamlines testing processes, troubleshoots testing issues and provides updates on ExamMonitor, ExamSoft and other student testing/remediation programs.
Said one faculty member: "Her mentoring and dedication to the spirit of learning new methods for exam integrity are unprecedented."
During the past year, Juli also implemented Zoom proctoring and provided faculty with multiple ways to achieve their desired outcomes in regard to testing and exam security. Nominators say she is goal-oriented, selfless, patient, collegial, helpful and continually looks for ways to give students a better learning and testing experience.
Said one person: "She strives to make testing as stress-free as possible for both students and faculty."
Another commented that: "Although life and death is real only in the patient setting, students have the same level of stress in the high-stakes testing environment …Thanks to Juli and her high levels of integrity, she offered altruistic solutions that allayed excessive stress thus supporting the mission and vision of UNMC in the best interest of UNMC's customers. . .the students."
Please join me in thanking Juli for her commitment, integrity and passion for assisting students and faculty in the UNMC College of Nursing.