The Board of Regents is pleased to present a KUDOS Award to Sharon Waller, Business Manager in UNK's Division of Facilities Management and Planning.
Sharie began her UNK career in April 2001 as Facilities Services Coordinator. She served as the Maintenance Planner from 2006-2009 being promoted to her current position in 2009.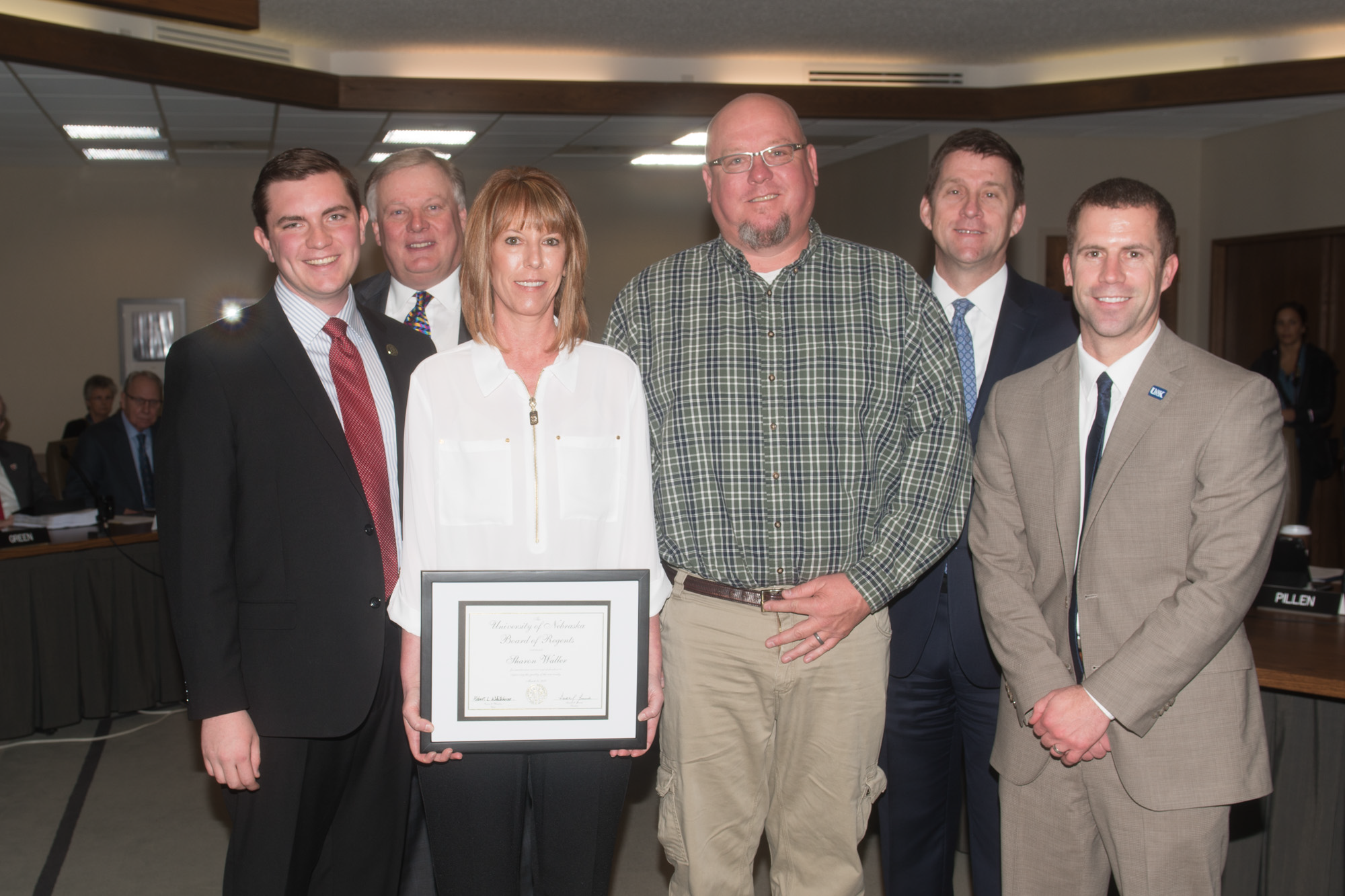 She oversees Central Stores operations; mechanics; work orders for service desk tasks; UNK's motor pool along with campus vehicle titling, licensing, and insurance. She manages space reservations making her contact the first impression of UNK that constituencies have.
She manages construction budgets and related purchases reporting to Central Administration and other agencies as required. These responsibilities are important to completing projects on time and within budget. In addition, she takes care of payroll and accounts payable. She does all very well, and her work impacts more people than she imagines.
Sharie is quick to give credit to others. "I honestly don't feel that any one person here could do their job effectively without support from others," she says.
Director of Facilities Management and Planning, Lee McQueen, recognizes her as a dedicated professional focused on customer service. He states, "She is a team player who knows how to listen to customers. She expects much of herself and leads by example."
Sharie is a UNK graduate as is her son Zac while her other son, Jake, is a Loper freshman. "It's a great University," she says. Lots of people agree.
With Sharie today, is her husband, Jerry. It is a pleasure and an honor to recognize Sharon Waller for both outstanding achievement and an outstanding commitment to the University of Nebraska at Kearney.