The Board of Regents is pleased to present a KUDOS award to Rachael Jensen, the Youth Safety Coordinator at the University of Nebraska at Omaha. Rachael has been an employee at UNO for just slightly more than a year; however, she has already made a significant impact.
Rachael immediately began leading the charge to improve the registration system and overall experience for UNO camp participants. Each year, thousands of children visit UNO to participate in various day camps, such as math, science, and athletics camps, to name a few. These camps directly support UNO's metropolitan university mission with respect to community engagement, and Rachael's support of these activities is crucial.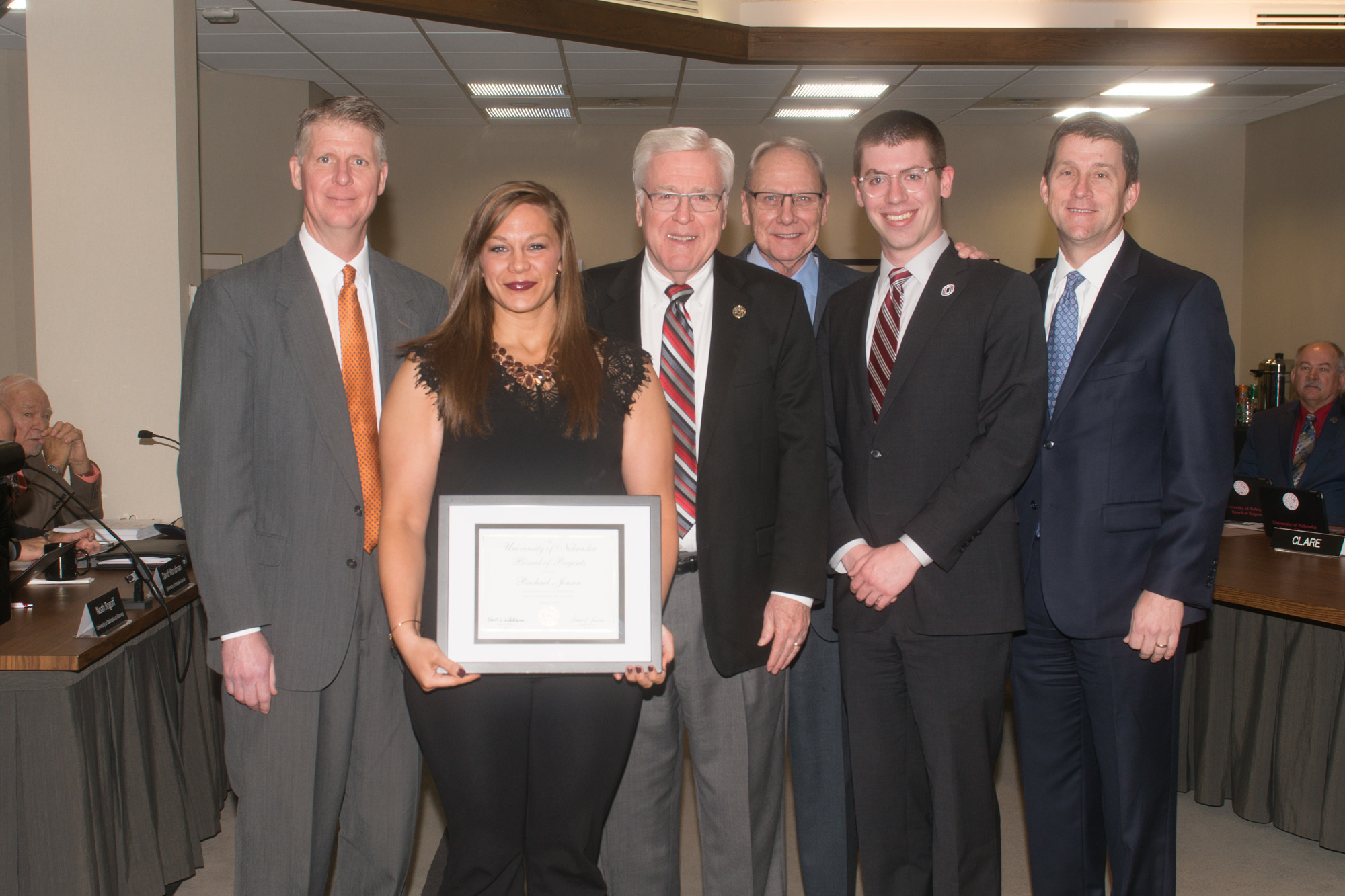 "Rachael has streamlined the summer Maverick Investment Camp registration process, making it very easy to enroll and track students, and to create the reports now required by campus wide youth safety policies," said Laura Beal, lecturer for the Department of Finance, Banking and Real Estate.
Her efforts also improved the customer experience, as parents are now able to enroll multiple children for multiple camps through a single registration. The opportunity for parents and children to experience the UNO campus, its world-class faculty and academic facilities provides these campus visitors with an introductory glimpse of UNO's academic excellence.
Rachael's impact and customer service skills have helped transform the experience for these campus visitors, and further helps ensure that safety is a top camp priority. Please join me in thanking Rachael for her commitment to UNO and the University of Nebraska.