The Board of Regents is pleased to present a KUDOS award to Karen Ressegieu, an administrative assistant for the Dean of the College of Public Affairs and Community Service. Karen has worked at UNO for 53 years.
During her time at UNO, Karen has worked in every corner of campus from arts and sciences, to aviation, criminal justice and now public affairs and community service. In that time, she has seen eight deans, three vice chancellors and six directors at the university.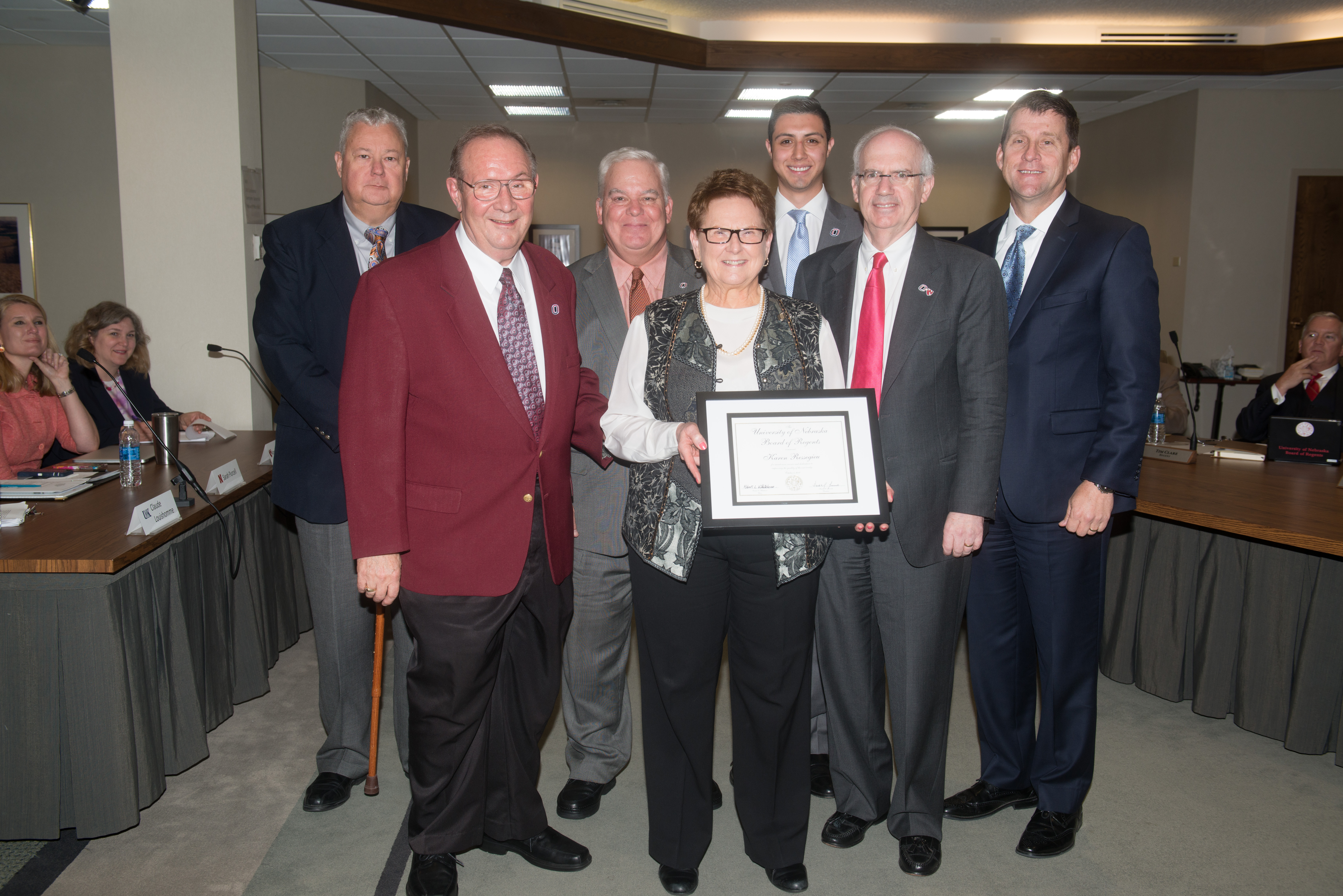 Karen not only works with other administrative assistants, but works as a liaison between her department and other department chairs, school directors, the vice chancellor's office and other offices external to the college. CPACS Dean John Bartle describes Karen as the hub of their operations.
"She is highly organized, efficient and knows everything about UNO," Bartle said, "What I appreciate most about her service is the very high quality of her professionalism. Nothing comes out of our office that is not done right."
Karen's career has revolved around altruism and faith; creating an environment of efficiency and kindness in her various workplaces. With her love of the Mavericks, Karen has fundraised approximately $70,000 in scholarships and programs for women's athletics.
It is because of Karen's hard work and dedication, to not only the College but to the entire university, that the faculty, staff and students left in her wake will continue to thrive and achieve the goals and standards this university upholds. It is for this reason, I'd like you to please join me in thanking Karen for her commitment to UNO.