The Board of Regents is pleased to present a KUDOS award to Ethan Anderson, assistant athletic director and event management at the University of Nebraska at Omaha. Ethan began employment at UNO in 2009, having been a volunteer in the UNO Sports Information Department for 13 years.
Within UNO Athletics, including the transition to a Division I institution, Ethan plays a critical role ensuring the progression of programs, facilities, and collaboration with the community goes smoothly. His efforts directly support UNO's metropolitan university mission and strategic goal to be engaged with the community.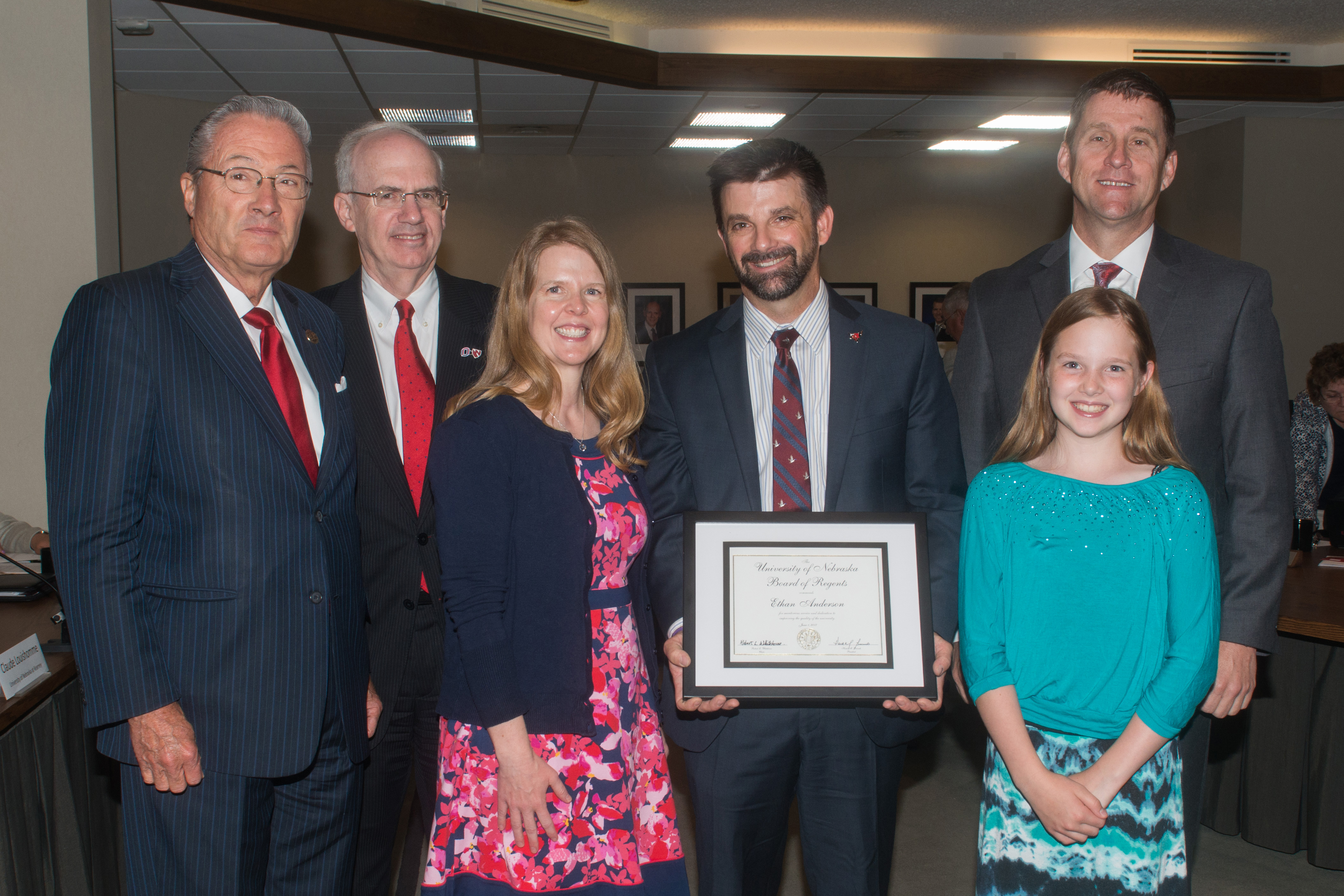 Ethan strives to build mutually beneficial relationships. Recently, Ethan successfully found a new home field for UNO Baseball. Through a partnership with the City of Omaha, the Mavericks are playing at an upgraded Seymour Smith Park, as well as Werner Park.
"Ethan led our senior leadership team in continuing to evaluate our needs from a facility standpoint, and we appreciate the efforts of our administration and the City of Omaha in support of the baseball program." said interim head coach Evan Porter.
Additionally, Ethan supports facility coordination for campus groups and external clients. Opera Omaha's First Flight Gala, the Wambli Sapa Memorial Pow Wow, and the Collective For Youth's Lights On Afterschool event are among the unique opportunities now held at UNO. Ethan is also an active member of the UNO Sustainability Committee and the UNO Safety Committee – always going above and beyond!
Ethan's dedication and customer service skills help enhance the experience for those who visit UNO and ensures the overall guest experience is a top priority. Today, Ethan is accompanied by his wife, Tracie, and his daughter, Ainsley. Please join me in thanking Ethan for his commitment to UNO.