The Board of Regents is pleased to present a KUDOS award to David Drozd, a Research Coordinator in the Center for Public Affairs Research at the University of Nebraska at Omaha.
David has been a dedicated employee since he arrived at UNO more than a decade ago. His primary focus at UNO is to look at census data and how it can be used to understand demographic trends in Nebraska. That includes everything from unemployment changes and population growth to aging populations and more.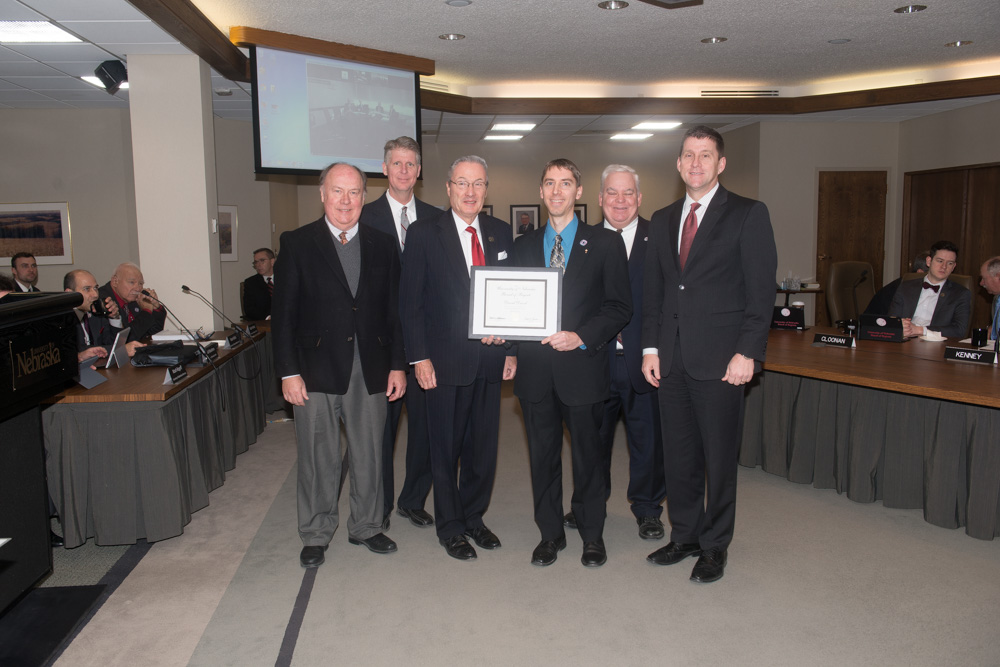 In the past five years, his research has been cited in nearly 700 news stories, including in the Omaha World-Herald and Lincoln Journal Star as well as on Fox News and NET Radio. His work is designed to meet the community's needs and supports UNO's metropolitan mission and overarching goal to be engaged with the community. Let me share a couple of examples with you.
In 2005, David worked with the Omaha World-Herald on story about child poverty in the African-American community in Omaha. The story stimulated discussion and program and policy responses to address the problem.
And, in 2010, David discovered that the population counts for Omaha, Papillion, Gretna, and other cities in Douglas and Sarpy counties were much lower than the estimates for 2009. This was because of the way in which the estimates were prepared. David's effort, along with state and local agencies and the U.S. Census Bureau, led to a modified procedure for estimating population of communities in these counties that more accurately represents the population changes.
David is a true Maverick and very deserving of this KUDOS award. Please join me in thanking him for his dedication to UNO, Omaha, and Nebraska.