The Board of Regents is pleased to present a KUDOS award to Brenda West, Accounting Technician in the Center for Science, Mathematics and Computer Education at the University of Nebraska-Lincoln.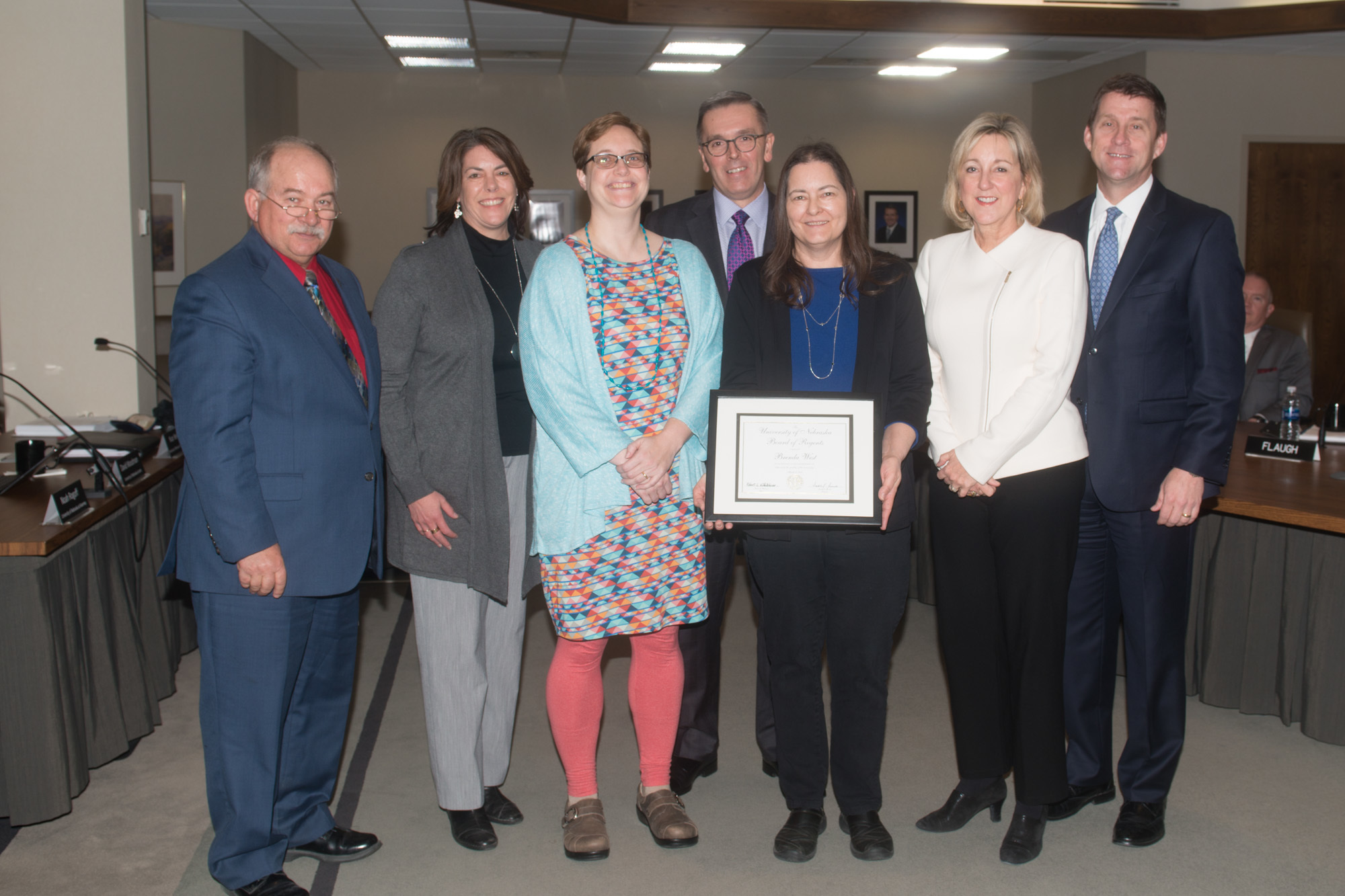 The following comments are from her nominators:
"Brenda has been the accountant for the CSMCE for over 25 years; beginning with an annual budget in the tens of thousands, to one that now includes managing over $20 million in grant funds alone. She serves as our accountant and HR specialist. Brenda is on top of all financial and HR details and keeps us in line with all university rules. She always has a positive attitude.
She goes above and beyond to help faculty prepare budgets for grant proposals; when Brenda says she will get something done, she will. She works with dozens of different faculty on many projects, and manages to keep them all straight. She has trained student workers and other staff to help with the CSMCE accounting needs as she efficiently delegates tasks. She is a major reason the CSMCE runs smoothly and is able to support so many faculty across different departments and colleges."
"Brenda is great. She's unflappable, keeping the complicated finances of the Center running smoothly. I count on her for reliable, accurate, quick responses whenever I go to her."
"She is flexible, dependable and quick, coming up with better ways to streamline our processes while handling our last-minute requests with a smile. I don't think she knows how much we appreciate her experience and willingness to be a resource to us."
Today Brenda is accompanied by Dr. Judy Walker, Associate Vice Chancellor for Academic Affairs and Acting Director of the Center along with Associate Professor Wendy Smith as the Associate Director of the Center.
Please join me in thanking Brenda West for her dedication to the University of Nebraska-Lincoln.