On behalf of the Board of Regents, I am pleased to present a KUDOS award to Beth Cullinane of UNMC. Beth is the dental clinic supervisor, where she manages a team of eight employees. She also supervises student rotations and is appointment clerk supervisor for the UNMC College of Dentistry.
Supervisor Jim Gamerl praised her leadership in organizing and implementing a new clinical model in August 2016 which revamped how patient care is delivered within the Dentistry clinics. "She took the lead on several work groups that helped coordinate all of the actions necessary to implement and operate the new clinical model. Early feedback from faculty, staff and students has been overwhelmingly positive. "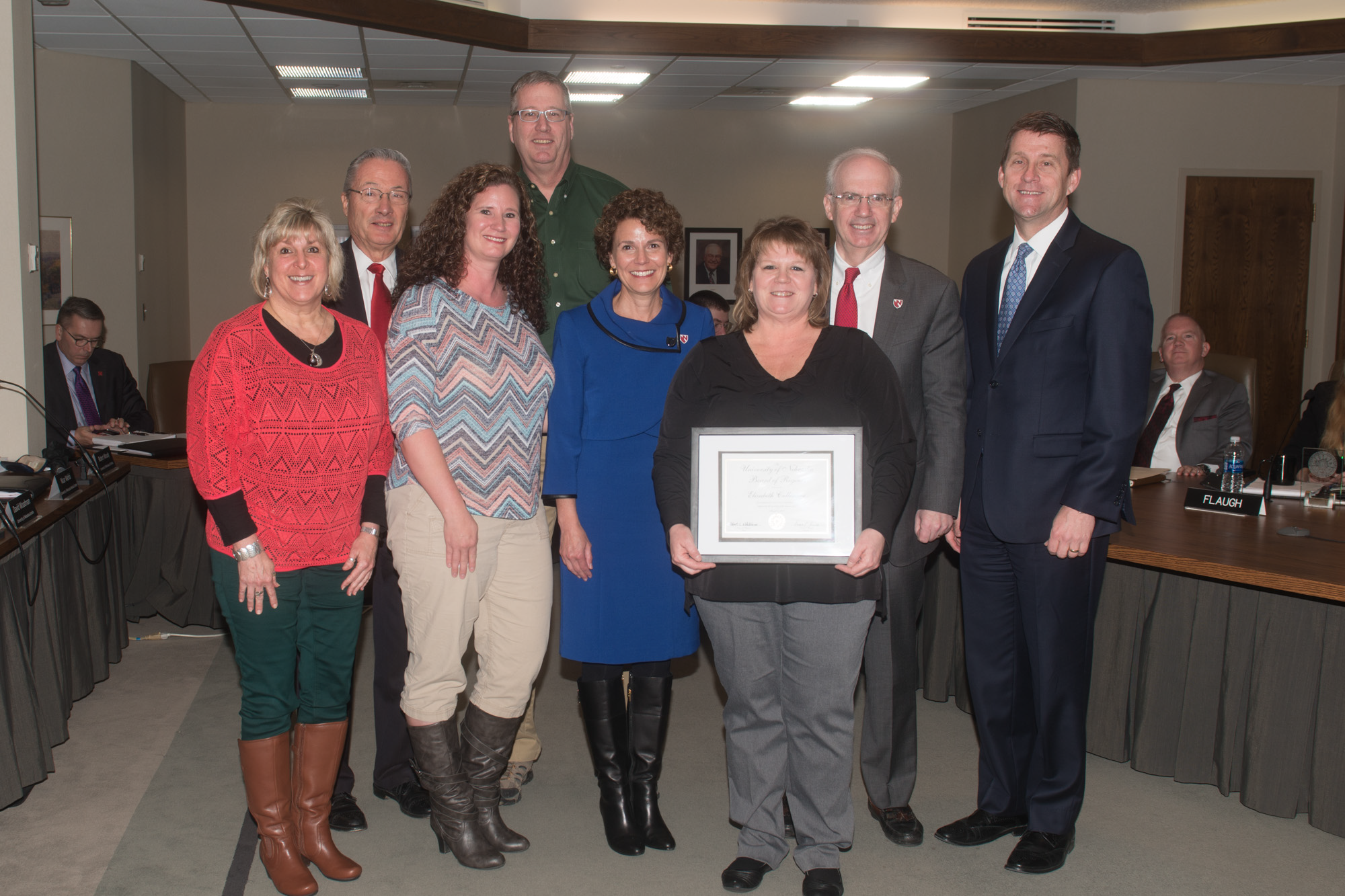 Gamerl also touted Beth's "can do" attitude. "If you have a tough task that gives you doubts about it ever being completed, give it to Beth and watch what happens."
He stated that she is a role model for all UNMC employees, "I've worked with hundreds of employees while at UNMC and directly supervised about 50. Beth is one of the best…"
Nominator Stacey lauded her work ethic and feedback. "Her suggestions have improved customer service and scheduling. She always has her mind turning on to how to improve the College of Dentistry."
Beth is accompanied by her supervisor Jim Gamerl, her nominator Stacey Schuman and co-workers Rhonda Simpson and Julie Heyl. Please join me in thanking Beth for her contributions to the University of Nebraska Medical Center.