Praised by numerous nominators for being quick to respond to requests, Anthony works extremely hard to keep everyone in all departments on track and online.
He consistently performs his job above and beyond expectations and is considered a lifesaver. Anthony "is the perfect combination of knowledge and patience," and it makes him easy to approach when you find yourself in a distressing, frustrating, or puzzling technology situation.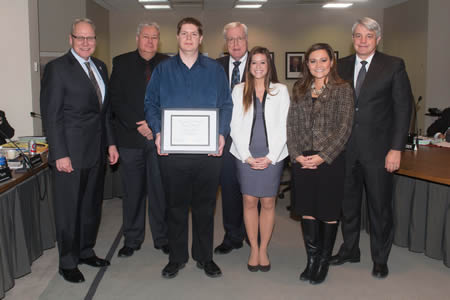 "Anthony works well under pressure," says Marcia Adler, one of his nominators. "He is organized and keeps everyone updated on projects that relate to their department."
According to Rita Henry, "Last summer, he facilitated the move of 20 people and offices in Student Affairs, which included numerous computers, printers, and setting up conference rooms, and he did it all with a smile. He is very pleasant and friendly."
Please join me in thanking Anthony for his dedication to the University of Nebraska at Omaha.