Born in Mexico, Juan came to the United States at the age of 14, graduated from Grand Island Senior High in 1993 as one of just three English as Second Language students, and went on to earn both his bachelor's and master's degrees at UNK.
His first role at the university was assistant director for the "Enhancing Access to Higher Education" grant-funded project. In 2005 he was appointed as Assistant Director of Multicultural Affairs and now serves as Director for the same office.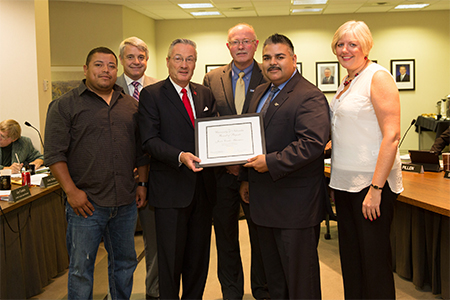 Passionate about helping students achieve their dreams of obtaining a college education, Juan's broad responsibilities range from program design and assessment to strategic planning; proactive support of inclusiveness in all aspects of college life to recruiting and mentoring students; and collaboration with university and community partners to extensive statewide travel. UNK's Hispanic student enrollment has doubled in the past five years and Juan's efforts have played a major role in this impressive increase. He has also established important outreach events like the Multicultural Scholars and Leaders Day and he coordinates the Nebraska Multi-cultural Unity Conference hosted in Kearney. It is designed to inform students and inspire them to commit to the goal of completing a college degree. "Juan's efforts have been genuinely transformative in the lives of students of all backgrounds," says Senior Vice Chancellor for Academic and Student Affairs, Charles Bicak. "He has been highly successful because he has that rare combination of innate intelligence, high work ethic, and personable nature - a true 'trifecta' for success."
Juan Guzman is making a notably positive difference. He is joined today by friend Carlos Godinez and Veronica Riepe, Director of Student Involvement at UNL. Please join me in recognizing him for infusing the University with a vibrancy and energy that comes so readily with diversity.