Phil Bakken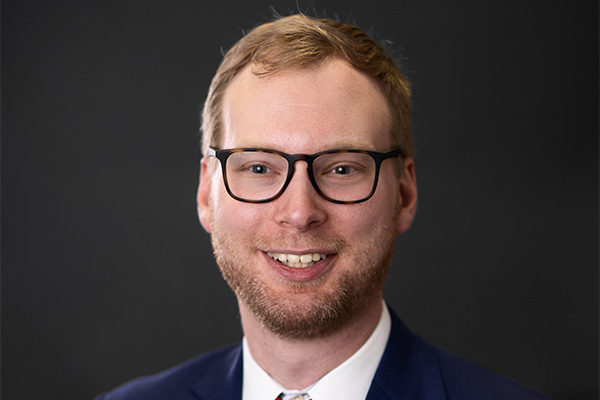 Chief of Staff/Corporation Secretary
As chief of staff and corporation secretary, Phil Bakken serves as a trusted adviser to the President and Board of Regents, helping to implement the University's priorities in collaboration with senior leadership and external stakeholders. He coordinates and facilitates a broad range of University-wide initiatives, with a focus on those spanning multiple departments or programmatic areas. He also manages the Offices of the President and Corporation Secretary.
Phil has served in several roles within the Office of the President—including president of the University Technology Development Corporation, assistant vice president for budget, and special assistant to the president—and enjoys taking on "other duties as assigned." Prior to joining the Office of the President in 2016, Phil worked in the Office of Research and Economic Development at the University of Nebraska–Lincoln. In recognition of this work, Phil was awarded the Vice Chancellor's Award for Invaluable Service.
Phil currently serves on the Invest Nebraska Board of Directors and is a member of the National Association of Presidential Assistants in Higher Education (NAPAHE).
A native of Fremont, Phil received his bachelor's degree in economics and master's degree in business administration from Nebraska Wesleyan University.
COOKIE USAGE:
The University of Nebraska System uses cookies to give you the best online experience. By clicking "I Agree" and/or continuing to use this website without adjusting your browser settings, you accept the use of cookies.