Heath Mello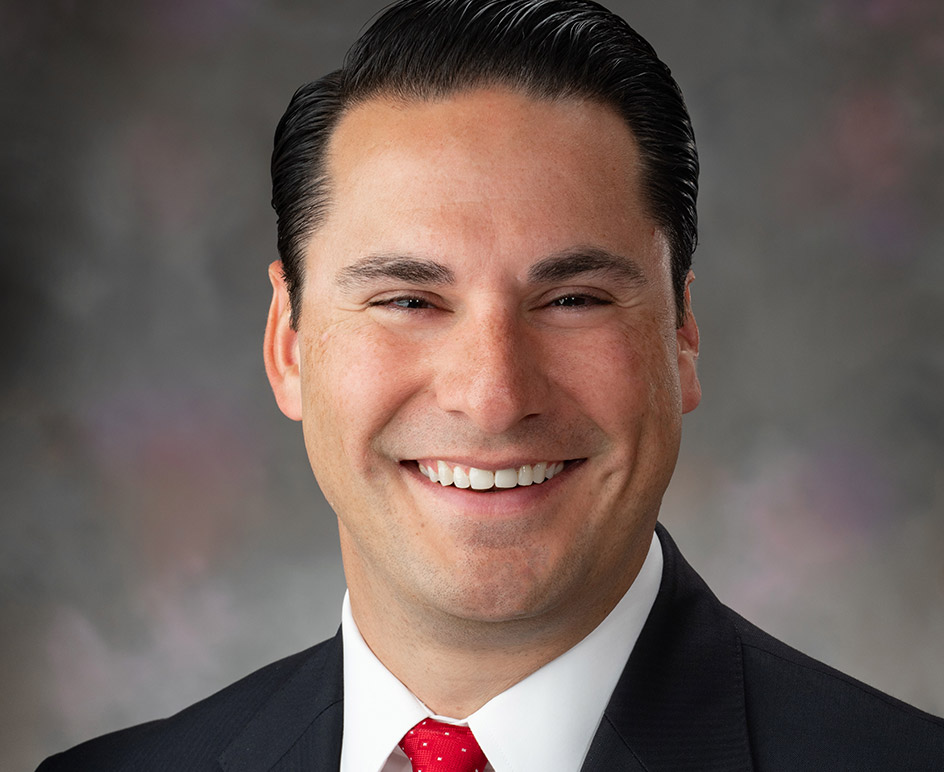 Interim Vice President for University Affairs and Director of State Relations
Heath Mello, a former state senator and public policy strategist, was named Interim Vice President for University Affairs at the University of Nebraska in July 2019. Mello served as NU Associate Vice President for University Affairs and Director of State Relations since December 2017.
Mello brings more than fifteen years of public policy, communications, marketing, fundraising, and community relations in the nonprofit and higher education industry.
As Interim Vice President for University, Mello serves on the president's executive cabinet and is responsible for promoting positive relations and outcomes between the university and its constituents. As the senior member of the university affairs team, Mello oversees the unit responsible for communications, event planning, marketing, and state and federal government relations. He also serves as the university's chief lobbyist.
For eight years, Mello served as a Nebraska State Senator and spent four years as chairman of the Legislature's Appropriations Committee. While in the Legislature, Mello also served on the Nebraska Retirement Systems Committee, the Legislature's Planning Committee, Building Maintenance Committee, Legislative Performance Audit Committee, Rules Committee, the Legislature's Executive Board and a number of select committees and task forces. Mello is the past co-chair of the Economic Development Committee for the Council of State Governments Midwestern Legislative Conference.
A native of Omaha, Nebraska, Mello earned his bachelor's degree in political science from the University of Nebraska-Lincoln. He has served on numerous civic and community boards focusing on economic development, health care and neighborhood development in the Omaha area over the past decade.
Mello and his wife, Catherine, have two children.