Steven T. Duke, Ph.D.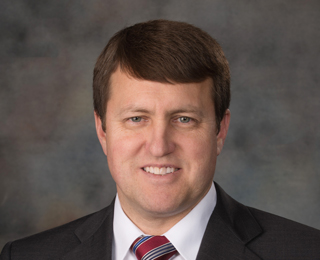 Associate Vice President for P-16 Initiatives
Dr. Duke coordinates efforts to develop, assess and disseminate high-impact programs and activities that promote higher education and that assist first-generation and low-income students prepare for higher education, in partnership with the University's campuses as well as with community colleges and state colleges in Nebraska.
A former Fulbright grant recipient (France and Belgium), he holds a courtesy appointment in the University of Nebraska–Lincoln's Department of History. Dr. Duke is a graduate of Indiana University Bloomington with a Ph.D. in history and M.A. degrees in history and Central Eurasian Studies. He also earned a B.A. in history at Brigham Young University. He has worked for the University since 2015.
COOKIE USAGE:
The University of Nebraska uses cookies to give you the best online experience. By clicking "I Agree" and/or continuing to use this website without adjusting your browser settings, you accept the use of cookies.