James P. Pottorff, J.D.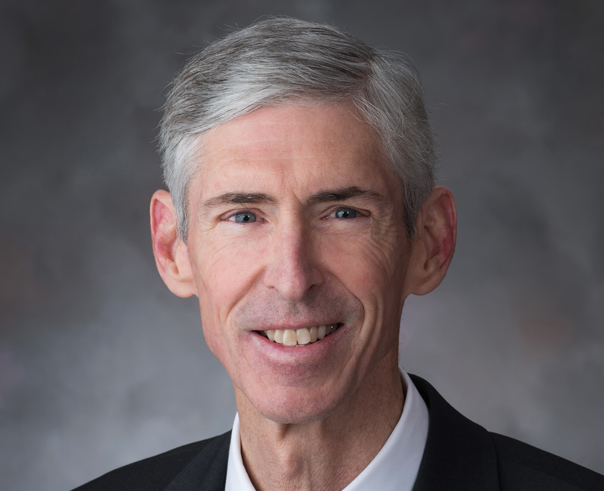 Vice President and General Counsel
Jim Pottorff serves as Vice President and General Counsel of the University of Nebraska, leading a team of 10 other attorneys and support staff to provide legal advice and expertise to the NU campuses and community.
He brings more than 20 years of experience as the general counsel of large governmental and educational institutions. Most recently, he served for over 17 years as the General Counsel and Vice Chancellor of the University of Kansas. He also served as the Staff Judge Advocate of the Army's 10th Mountain Division at Fort Drum, New York and as the Deputy Staff Judge Advocate of the United States Military Academy at West Point, New York.
Jim has been a faculty member, including the Deputy Director of the Academic Department, at the Army Judge Advocate General's School in Charlottesville, Virginia, and a faculty member in the International Law Department at the Naval War College in Newport, Rhode Island. Prior JAG assignments included Chief of Claims, Senior Trial Counsel, and Chief of Criminal Law for the 1st Infantry Division at Fort Riley, Kansas. Before attending law school, he served as a platoon leader, battalion staff officer, and company commander in several tactical units in the United States Army. He held the rank of Colonel upon retirement from the Army.
Jim earned his bachelor's degree from West Point. He attended law school at the University of Kansas under the Army's Funded Legal Education Program and was an Articles Editor for the Kansas Law Review and a member of the Moot Court Council. He also holds M.A. degrees from the Naval War College, with highest distinction, and from Pepperdine University, as well as an LL.M degree from the Army Judge Advocate General's School, where he was an Honor Graduate. He also is a graduate of the Command and General Staff College at Fort Leavenworth, Kansas.
Jim and his wife, Judy, have three adult children.
COOKIE USAGE:
The University of Nebraska uses cookies to give you the best online experience. By clicking "I Agree" and/or continuing to use this website without adjusting your browser settings, you accept the use of cookies.