President Hank Bounds announces prestigious graduate fellowship recipients
September 5, 2018
University of Nebraska President Hank Bounds has announced the six recipients of 2018-19 Presidential Graduate Fellowships. The prestigious fellowships are awarded to a select group of NU graduate students each year on the basis of high scholastic performance and personal accomplishment. Fellows receive a stipend provided through the University of Nebraska Foundation that allows them to pursue their studies full-time.
This year, fellowships are presented to two students at the University of Nebraska at Omaha, two from the University of Nebraska Medical Center and two from the University of Nebraska-Lincoln. The recipients are pursuing advanced degrees in public administration; history; genetics, cell biology and anatomy; medical sciences; geology; and clinical psychology.
"Our Presidential Graduate Fellow are some of the best and brightest students at the University of Nebraska – exactly the type of talented, driven, creative scholars we want to represent our university and state," Bounds said. "We are fortunate to enjoy a level of private support that allows these students to devote themselves fully to their studies and research. I'm confident we will see great things from them in the future."
This year's Presidential Graduate Fellows are:
University of Nebraska at Omaha:
Anthony Starke, of Beaverdam, Virginia, a Ph.D. student in public administration. Starke thought he was done with school after earning his bachelor's degree from Old Dominion University. But after working for local nonprofits for several years, he realized he wanted to learn more about the field – and that's when a mentor suggested UNO. He had never been to Nebraska, but was drawn to UNO's programs and faculty. As a doctoral student, Starke has researched the status of Omaha's safety net programs for Latino immigrants; assisted the Office of Academic Affairs in analyzing campus community engagement efforts; and authored or coauthored four journal articles, two book chapters and two technical reports, among other achievements. His dissertation will focus on how people of color are affected by public policy.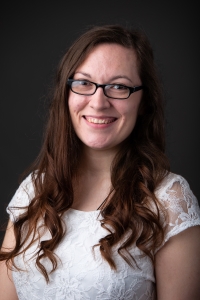 Kaitlin Sundberg, of Omaha, an M.A. student in history: Sundberg is studying issues related to Western history, including gender, politics and economics. She has served as a teaching assistant as well as the graduate student coordinator for the 2017 Missouri Valley History Conference, and is the inaugural graduate assistant for the Western History Association, which became a part of UNO last year. She is a recipient of UNO's Graduate Research and Creative Activity award, the Lola Homsher Research grant from the Wymoic State Historical Society and is a 2018-19 Graduate Fellow at the Center for Great Plains Studies in Lincoln – the first not to be from the University of Nebraska-Lincoln. Sundberg, who earned her bachelor's degree in history from UNO, credits much of her success to the support and guidance of UNO's faculty.
University of Nebraska Medical Center: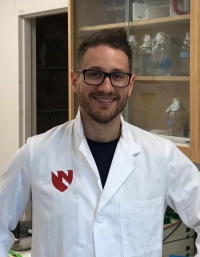 Matthew Kling, of Harrisonville, Missouri, an anatomy teaching track Ph.D. student in genetics, cell biology and anatomy. Kling's research focuses on understanding the role of small extracellular vesicles in the pediatric bone cancer Ewing's sarcoma. He studies how these vesicles (exosomes) enhance aggressiveness in the bone cancer under low-oxygen (hypoxic) conditions. Kling received his bachelor's and master's degrees from Missouri State University. At UNMC, his research receives support from the UNMC Pediatric Cancer Research Group and UNMC's prestigious graduate student assistantship program. Recently, he received the Excellent Graduate Student award from the genetics, cell biology and anatomy department. As a teaching assistant, he has served as a lecturer and lab assistant in gross anatomy, neuroanatomy and histology for first-year medical students, physical therapy and physician's assistant students at UNMC.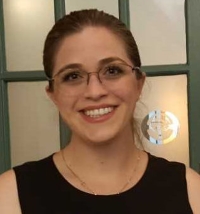 Constance Mietus, of Kimball, an M.D./Ph.D. scholar and student in UNMC's medical sciences interdepartmental area-surgery. Her research focuses on the changes and roles of small blood vessels in the development of muscle pathology in patients with peripheral artery disease (PAD). Under the guidance of her mentors, Drs. Iraklis Pipinos and George Casale, she's explored how small vessels respond to currently available treatments. Mietus has also explored imaging technologies to non-invasively measure muscle and microvascular pathology, which may lead to better diagnostic strategies and treatment for patients with PAD. Mietus received her bachelor's degree from the University of Pennsylvania. Her work has been published in several peer-reviewed journals, presented at national conferences, and she has won multiple poster presentation awards.
University of Nebraska-Lincoln:
Shamar Chin, of Jamaica, a Ph.D. student in geology. The goal of Chin's dissertation research is to improve methods for interpreting past climates and oceanographic conditions to inform the ongoing discussion about climate change. Chin is working to determine past sea surface temperatures from calcareous nanofossils, which hold a wealth of information about major shifts in climate throughout geologic time but have not been deeply studied. Her work thus far has drawn attention from both academia and industry; she's been invited, for example, to sail as a Shipboard Scientist on the International Ocean Discovery Program's research vessel Joides Resolution. Chin has also served as a graduate teaching assistant at UNL and was chosen to instruct a full section of GEOL 101, a large lecture course for majors and general education students.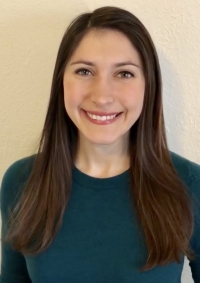 Molly Franz, of Baltimore, Maryland, a Ph.D. student in clinical psychology. Franz' primary career objectives are to conduct research and provide clinical services to trauma-exposed populations. She is particularly interested in understanding and preventing the adverse effects of post-traumatic stress disorder on intimate partner and parent-child relationships. Under the mentorship of Dr. David DiLillo, Franz has published a number of peer-reviewed papers and obtained multiple sources of funding for her research, including an F31 fellowship training grant from the National Institutes of Health. Her dissertation investigates the impact of maternal PTSD on parenting behaviors. The aims of the study are to observe how mothers with PTSD respond to child misbehavior, and to examine emotional and biological mechanisms that may account for their parenting behaviors.