University of Nebraska names top teaching, research and engagement award winners
April 5, 2017
University of Nebraska President Hank Bounds today announced the 2017 winners of the university's most prestigious awards for teaching, research and engagement.
The university-wide awards recognize faculty whose work has had a significant impact on students, the university and the state.
"The University of Nebraska has an enormous impact on economic vitality and quality of life in our state and around the world. Our faculty, who are some of the best in the country, deserve much of the credit," Bounds said. "Nebraskans can be proud of the teaching, research and engagement efforts led by their university. I know I am – and I'm reminded daily of how fortunate I am to work among such talented and dedicated colleagues."
Awards will be presented during a luncheon this spring. Winners – who are selected by a university-wide committee of faculty members and, in the case of the engagement award, community members – receive $10,000 each, a presidential medallion and an engraved plaque. The 2017 winners are:
Teaching
Outstanding Teaching and Instructional Creativity Award (OTICA): recognizes individual faculty members who have demonstrated meritorious and sustained records of excellence and creativity in teaching.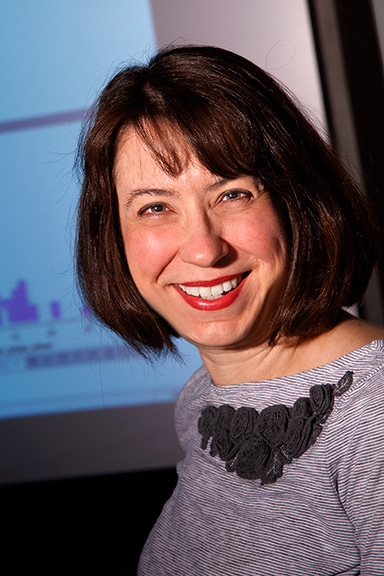 Erin E. Blankenship, Ph.D., Professor of Statistics and Associate Dean, College of Agricultural Sciences and Natural Resources, University of Nebraska-Lincoln. Through research and teaching, Blankenship is making students' classroom experience more engaging. Since joining UNL in 1999, she has placed a high priority on students by improving not only her own teaching methods, but making her colleagues better teachers in the process. Blankenship has developed or co-developed eight courses at the university. "The American Statistician" published her research about modernizing undergraduate statistics curriculum in 2015. Her involvement in Math in the Middle, a National Science Foundation-sponsored math-science partnership, changed the teaching of statistics at the K-12 level. Math in the Middle has been effective in teaching math educators statewide how to engage students and bring creativity and critical thinking to the field of statistics. Her consistently positive course evaluations support her dedication to a student-centered approach in the classroom. She has received many teaching honors, including Mu Sigma Rho's William D. Warde Statistics Education Award, a national honor recognizing lifetime achievement in statistics education, and she is a Fellow of the American Statistical Association.
Jason A. Kautz, Ph.D., Professor of Practice, Department of Chemistry, University of Nebraska-Lincoln. Kautz is a chemistry professor by title, but he teaches with the goal of instilling problem-solving skills in his students that translate to all aspects of life. He joined the UNL faculty in 2004, and since then he has played a central role in both course and teacher development. Kautz is the lead coordinator of the university's Freshman Chemistry Program, which serves more than 2,500 students each academic year. He consistently receives instructor evaluation scores above the departmental average. His teaching effectiveness has manifested itself in three Association of Students of the University of Nebraska Outstanding Educator Awards and the Hazel R. McClymont Distinguished Teaching Fellow Award (2016), among other recognition throughout his career. Kautz also developed a graduate course in teaching methods of chemistry, which is designed to improve the development of graduate students as teaching assistants and as teachers upon graduation. He is also currently designing and authoring a digital chemistry course-learning solution that is in development with John Wiley & Sons, Inc.
Research
Outstanding Research and Creative Activity (ORCA) Award: recognizes individual faculty members for outstanding research or creative activity of national or international significance.
Roni Reiter-Palmon, Ph.D., Varner Professor, Department of Psychology and Director of the Center for Collaboration Science, University of Nebraska at Omaha. Reiter-Palmon has been teaching and conducting research at the University of Nebraska at Omaha for more than 23 years. She has been a part of more than 100 research publications in her career, and presented that research more than 200 times in national and international settings. The cumulative $7.3 million she has obtained in external grants and contracts speaks to her widely recognized expertise in multiple research areas. Reiter-Palmon is a problem solver, and her research reflects that. Her voice is at the forefront in the fields of collaboration and creativity. Her work in those areas spans many disciplines from business to psychology. Reiter-Palmon's work is making her colleagues and students better, more creative leaders and problem solvers. She studies the components of the creative and collaborative processes, giving a deeper understanding of both the theory and practice of team and individual creativity. Reiter-Palmon's research and teaching has tangible impact on the development of leaders in Nebraska and around the world.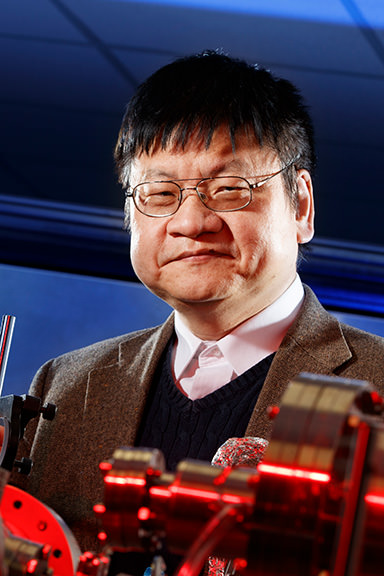 Yongfeng Lu, Ph.D., Lott Distinguished University Professor, Department of Electrical Engineering, University of Nebraska-Lincoln. Lu came to UNL in 2002 after earning his Ph.D. in electrical engineering from Osaka University in Japan and spending 11 years as a lecturer and professor at the National University of Singapore. Lu is a leading researcher in laser-based material processing, characterization and imaging. Lu currently has 13 projects funded, totaling more than $6.4 million. Since 2003, Lu has received more than $25 million in research funding from sources like the Department of Defense and National Science Foundation. Lu established the Laser Assisted Nanoengineering Laboratory, a state-of-the-art research laboratory, at UNL in 2002. In 2016, the Laser Institute of America awarded the Schawlow Award to Lu, recognizing his career-long contributions to laser science research. He also earned the outstanding Postdoc Mentor Award from UNL in 2016. He was the advisor to 27 graduated Ph.D. students, and currently advises 12 Ph.D. students, 31 master's students and more than 50 undergraduate students. He also serves as the mentor to dozens of post-doctoral researchers and visiting professors in the international science community.
Engagement
Innovation, Development and Engagement Award (IDEA): recognizes faculty members who have extended their academic expertise beyond the boundaries of the university in ways that have enriched the broader community.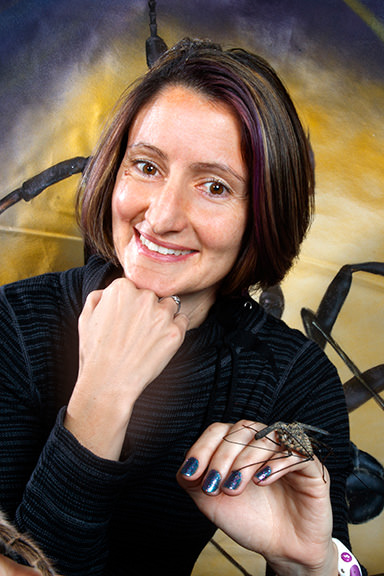 Eileen A. Hebets, Ph.D., Professor, School of Biological Sciences, University of Nebraska-Lincoln. Since 2005, Hebets' teaching, research and outreach have made her a central part of the School of Biological Sciences at UNL and the broader scientific community. She is an accomplished arachnid researcher, appearing in more than 85 publications, and she has three active grants totaling more than $1.1 million. Her research has generated coverage in publications from The New York Times to National Geographic. She is heavily involved in outreach programs, earning the T.O. Haas Outstanding Faculty Award for Outreach in 2014. Hebets developed UNL's Community Science Through Outreach course, in which students develop interactive programs and bring them to Lincoln after-school science clubs. In 2016, funding from the Nebraska Department of Education extended the reach of the program and its ability to engage elementary and middle school students. Her Eight-Legged Encounters Event started at Morrill Hall and has been adopted as a family-friendly traveling exhibit appearing in museums like the Denver Museum of Nature and Science and the USA Science and Engineering Festival in Washington, D.C. She has also developed youth summer camps that have reached hundreds of Nebraska children over the last 10 years.
Ann Anderson Berry, M.D., Ph.D., Associate Professor in the Division of Newborn Medicine at the University of Nebraska Medical Center and Medical Director of the Neonatal Intensive Care Unit at Nebraska Medicine. Dr. Anderson's near 15-year career has been dedicated to serving families in communities across Nebraska. She has served as the Medical Director of the Neonatal Intensive Care Unit at Nebraska Medicine since 2009, and in that time has significantly improved neonatal and maternal outcomes in both urban and rural communities. Over the last two years, Dr. Anderson has been instrumental in the establishment of the Nebraska Perinatal Quality Improvement Collaborative (NPQIC). This initiative established a network of healthcare professionals, hospitals and care centers that work together to determine how to serve the needs of communities throughout the entire state. Dr. Anderson spearheaded the effort, working with government officials, healthcare providers and industry leaders, to obtain the funding and resources needed to establish and maintain the large collaborative network. As of last year, 99 percent of deliveries in Nebraska occur in NPQIC hospitals. Dr. Anderson has also established a national reputation for her research on nutrition and care of premature infants.
Media Contact:
Melissa Lee
Director of Communications,
University of Nebraska