President Hank Bounds announces prestigious graduate fellowship recipients
August 16, 2016
University of Nebraska President Hank Bounds announced today the seven recipients of 2016-17 Presidential Graduate Fellowships.
These prestigious fellowships honor a select group of NU graduate students each year on the basis of high scholastic performance and personal accomplishment. Fellows receive a stipend provided through the University of Nebraska Foundation that allows them to pursue their studies full-time.

This year, fellowships are presented to three students at the University of Nebraska-Lincoln, two from the University of Nebraska Medical Center and two from the University of Nebraska at Omaha. The recipients are pursuing advanced degrees in education, health and human sciences, cancer research, English, engineering, communications studies and philosophy.

"Students who receive Presidential Graduate Fellowships are among our very best and brightest. While still in school, they are already making important contributions to their fields that are benefiting the university and people in the state and beyond," Bounds said. "We are fortunate to enjoy a level of private support that allows these talented students to fully devote themselves to their studies and research. I am certain we will see great things to come from this year's Fellows. I congratulate each of them and thank them for being outstanding ambassadors of the University of Nebraska."

This year's Presidential Graduate Fellows are:
UNO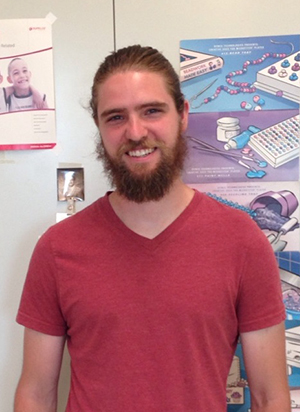 Jack Taylor, of Elizabeth, Penn., a Ph.D. student in psychology. Before attending UNO to pursue an M.A. and Ph.D., Taylor received a B.A. in psychology from Westminster College in New Wilmington, Penn. As an undergraduate, he was on the Dean's List and honor roll and participated in a research scholar program. Currently, he serves as a graduate research assistant at UNO at both the Callitrichid Research Center and the Endocrine Bioservices Laboratory. Taylor's proudest accomplishment has been the publication of his thesis project in the journal Hormones and Behavior, which describes how oxytocin and vasopressin enhance responsiveness to infant stimuli in adult marmosets. He has been published in a number of other peer-reviewed publications as well, and has presented his work before national audiences. After graduation, Taylor hopes to earn a post-doctoral position in order to learn new scientific techniques, and become a better mentor to his students, building on his extensive teaching experience.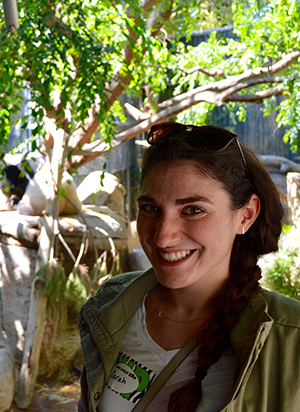 Sarah Carp, of Menlo Park, Calif., a M.A. student in psychology. A graduate of the University of California, Davis, Carp is now pursuing an M.A. in psychology with an emphasis in neuroscience and behavior at UNO. Carp is a teaching assistant in the psychology department at UNO, where she has led courses in introductory psychology and evolutionary psychology. Carp received her undergraduate degree from UC-Davis in psychology. While there, she worked at the California National Primate Research Center studying social bonding and relationships in titi monkeys. For her thesis project, she conducted an experiment evaluating a new partner preference test in titi monkeys. Carp came to UNO to work at the Callitrichid Research Center, hoping to continue to expand her knowledge of primate social behavior and its neurobiological correlates. She plans to pursue research on the role of dopamine in pair bonding in marmosets.
UNL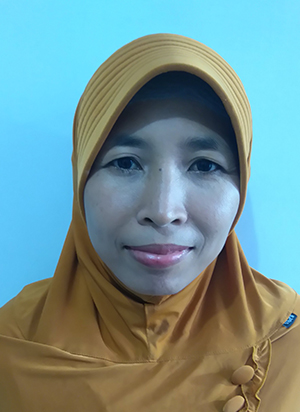 Dwi Riyanti, of Pontianak, Indonesia, a Ph.D. student in teaching, learning and teacher education. Growing up in West Borneo, Indonesia, Riyanti often put her family's best interests first. At times this meant putting her education on hold in order to work, which gradually fostered the deep appreciation for education Riyanti has today. In 2013 her dream of improving her credentials as a university lecturer came true when she received a Fulbright scholarship for her doctoral studies at UNL. Before coming to the United States, Riyanti received a scholarship to pursue her master's degree at Flinders University in Adelaide, South Australia, previously having earned a B.A. in English education from Tanjungpura University in West Kalimantan, Indonesia. At UNL, Riyanti explores the development of English as a foreign language teacher's identity. She hopes to someday return to her home country and improve teacher education in Indonesia.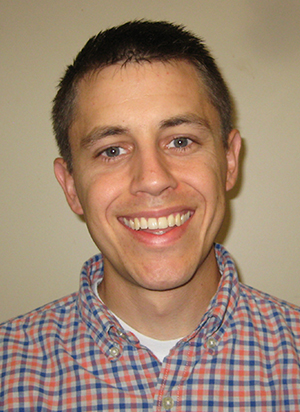 Burdette Barker, of Fruit Heights, Utah, a Ph.D. student in biological systems engineering. In his third-year pursuit of a Ph.D. from UNL, Barker's current research is focused on improving spatial irrigation management with the intent of more optimal use of water. Barker is a collaborator on a multidisciplinary university research project, in which he's investigating the impact of alternative conservation practices on soil moisture available for crop production. Barker was employed as a research assistant at Utah State University, where he received his undergraduate and master's degrees, and focused on measuring crop water use. Today, Barker continues his classroom instruction as a teaching assistant and guest lecturer at UNL, where he presents on irrigation related topics. Barker hopes to one day become a faculty member at a land grant university, where he will continue to identify critical challenges in irrigation management.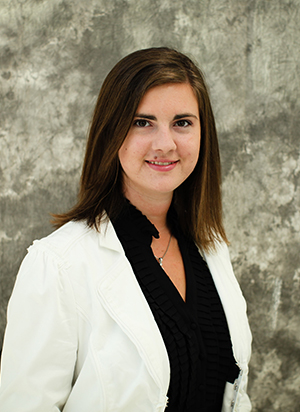 Kaitlin Phillips, of Keller, Texas, a Ph.D. student in communication studies. As a doctoral student in the Department of Communication Studies at UNL, Phillips deepens her understanding of family relationships through extensive familial studies research. Before coming to UNL, Phillips attended Texas Christian University, where she received a B.S. in communication in human relations and an M.S. in communication studies. Phillips has worked as a graduate teaching assistant at UNL since 2013, where her dissertation captures the nuances of family identity, and is designed to benefit scholars focusing on familial studies, as well as practitioners working with families. Her work focuses primarily on communication that both helps and hinders family relationships, with publications in top journals such as Communication Monographs, Journal of Family Communication, Western Journal of Communication and Southern Journal of Communication. This year, Phillips and her colleague were awarded the Federation Prize from the Central States Communication Association to fund research on racial and ethnic differences in family communication. Phillips' goal is to help families through applicable and accessible familial research.
UNMC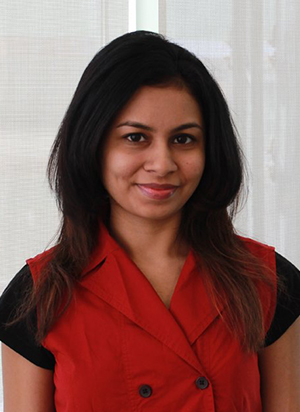 Aastha Chandak, of Mumbai, India, a Ph.D. student in health services research, administration and policy. In her pursuit of a doctoral degree from the College of Public Health at UNMC, Chandak has contributed to the field of health services research through 11 co-authored publications, two as first author. Through survey development and qualitative interviews, Chandak examines the oral health and oncology workforces in Nebraska, working with patient survey data, large healthcare claims databases and administrative databases as a research assistant and principle investigator. Over the summer, Chandak gained industrial research experience as a global health economics and outcomes research intern at Biogen in Cambridge, Mass. There, she worked on research design and analysis of real world evidence data, examining patient-reported outcomes in the multiple sclerosis therapeutic area. She also conducted a systematic literature review on cost-effectiveness models in the inflammatory bowel disease therapeutic area. Chandak has received research funding for two projects focusing on access to care and health outcomes. After graduating from her Ph.D. program, Chandak hopes to contribute to strategic, evidence-based decision making through data-driven research.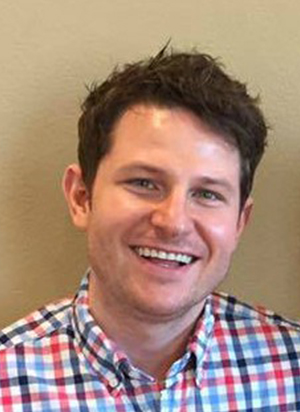 Carter Barger, of Sioux City, Iowa, a Ph.D. student in cancer research. Barger received his B.S. in microbiology from the University of Iowa and an M.S. in clinical laboratory sciences from Rush University before coming to UNMC. The curriculum at Rush and clinical rotations at Northwestern Memorial Hospital introduced Barger to molecular diagnostics, resulting in his pursuit of a cancer epigenetics research project in molecular oncology. Following graduation, he worked as a medical technologist in molecular diagnostics at the University of Illinois Hospital and Health Sciences System and the Denver VA Eastern Colorado Health Care System. Barger has been a graduate research assistant at the Eppley Institute for Research in Cancer and Allied Disease since 2012, where his doctoral dissertation focuses on the genetic determinants of ovarian cancer. He has published in several journals and has presented at national meetings. His long-term career goals are to become a board-certified clinical molecular genetics laboratory director and to conduct research toward translating genomics into molecular diagnostics. Barger plans to pursue postdoctoral training in cancer genetics and genomics followed by a fellowship in clinical molecular genetics.
Media Contact:
Melissa Lee
Director of Communications,
University of Nebraska