University of Nebraska names top teaching, research and engagement award winners
March 25, 2015
University of Nebraska Interim President James Linder, M.D., has announced the 2015 winners of the university's most prestigious awards for teaching, research and engagement.
The university-wide awards recognize faculty whose work has had a significant impact on students, the university and the state.
"Faculty are the University of Nebraska's greatest assets. Daily I am struck by the great work that our faculty members are doing to educate our students, conduct important research, and engage with Nebraskans and people around the world," Linder said. "I am honored to recognize some of the outstanding achievements of our faculty, and I thank them for all that they do. They are a key reason why the University of Nebraska enjoys such impressive momentum today."
Awards will be presented during a luncheon this month. Winners are:
---
Teaching
Outstanding Teaching and Instructional Creativity Award (OTICA): recognizes individual faculty members who have demonstrated meritorious and sustained records of excellence and creativity in teaching.
Chandrakanth Are, M.D., vice chair of education for the Department of Surgery, associate professor of surgical oncology, and program director for general surgery residency at the University of Nebraska Medical Center. Since his arrival at UNMC in 2007, Are has earned a reputation as an innovative educator, a meticulous surgeon, and someone with exemplary dedication to patients. Are focuses on creating highly beneficial experiences for students. He has developed curricula that help residents pass their exit exams and improve their scores. More than 90 percent of residents taking the ABSITE exam improved their scores by taking a new remedial course developed by Are. His innovative thinking also led to the establishment of an international rotation program that allows residents to spend nearly six months in India, expanding their international awareness and exposing them to different healthcare models. Are's impact is best summed up by his students, with one former student calling Are "the most influential person" during his general surgery training.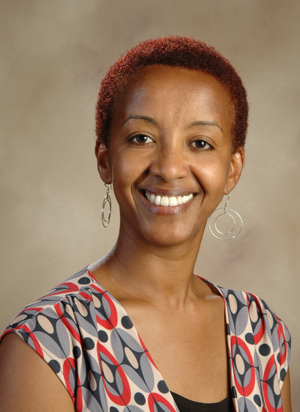 Martha Mamo, Ph.D., professor of agronomy at the University of Nebraska-Lincoln. Mamo's courses in the College of Agricultural Sciences and Natural Resources have proven to inspire students' interest in soil sciences. "Without the courses she taught, I would not have as productive of a farming operation," wrote one former student. "And I never would have had the interest or the capability of starting my own soil sampling business." Even among colleagues, Mamo is an educator, sharing teaching tips that lead to changes in other faculty members' classrooms. Also a successful researcher, Mamo has secured funding for studies on sorghum production systems in Africa, and she co-developed a global food security course. She teaches instructional efforts with farmers in Ethiopia and is currently developing online lessons in earth and environmental sciences. Mamo estimates she has taught more than 2,000 students since 2000.
---
Research
Outstanding Research and Creative Activity (ORCA) Award: recognizes individual faculty members for outstanding research or creative activity of national or international significance.
Charles Wood, Ph.D., Lewis Lehr/3M University Distinguished Professor and director of the Nebraska Center for Virology at the University of Nebraska-Lincoln. Wood has spent his career driving innovations in HIV/AIDS research. His many studies have led to new prevention and management efforts, and new treatment methods that suppress the virus. Wood also founded a new research center, the Nebraska Center for Virology, a unique collaboration between Nebraska's premier biomedical research institutions: UNL, UNMC and Creighton University. Wood is the lead investigator on a number of projects supported by millions in competitive grant funding, making him one of the highest-funded investigators at UNL. Most importantly, Wood ensures his research is accessible to the global community. He trains Chinese and Zambian personnel and develops healthcare infrastructure in-country, slowing transmission and minimizing the damage of AIDS in Africa and Asia. One nominator wrote that Wood's work has had "a singular influence both on how NU views and interacts with the world and how the world views and engages with NU."
Wayne Fisher, Ph.D., H.B. Munroe Professor of Behavioral Research and director of the Center for Autism Spectrum Disorders at the University of Nebraska Medical Center. Fisher is devoted to improving the lives of children with autism. As director of the Center for Autism Spectrum Disorders, he oversees three programs that serve about 100 students annually, with participation expected to grow significantly. Among the programs he oversees is the Severe Behavior Disorders Program, which was found to reduce the destructive behavior of students and impose less restrictive procedures on them than of children served by specialty programs. In the past nine years Fisher has secured $3.6 million to support his work. He procures the necessary resources to maintain his highly active research programs, providing support to children who would not otherwise receive it. Fisher's dedication to the field earned him the Outstanding Contribution to Applied Behavior Research award from the American Psychological Association in 2002.
---
Engagement
Innovation, Development and Engagement Award (IDEA): recognizes faculty members who have extended their academic expertise beyond the boundaries of the university in ways that have enriched the broader community.
Stephen Reichenbach, Ph.D., founding director of GC Image LLC and professor of computer science and engineering at the University of Nebraska-Lincoln. In a previous career as a teacher, Reichenbach gained exposure to early personal desktop computers, and was quickly hooked on computer science. He co-founded Internet Nebraska Corp., a local internet provider offering high-speed internet connections to Nebraskans. The company grew from 20 subscribers to more than 2,100 in less than two years, and is still the oldest and largest internet service provider based in the state. He also founded the software company GC Image LLC. Researchers around the world have published more than 100 scholarly journal papers detailing findings enabled by GC Image software. Reichenbach serves as a role model for colleagues interested in pursuing collaborative research or developing university-based spin-off companies. Graduate students supervised by Reichenbach have accepted position in government, academia and at leading companies like Microsoft, Apple and Google.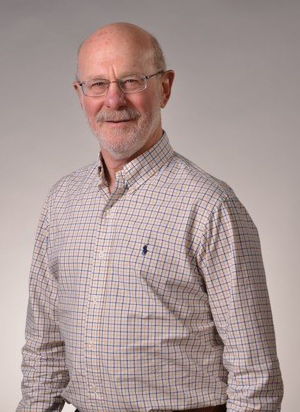 Michael Epstein, Ed.D., William E. Barkley Professor of Special Education and director of the Center for Child and Family Well-Being at the University of Nebraska-Lincoln. Epstein has dedicated his 15 years at UNL to improving the lives of children with behavioral and mental health disorders. His research led to a major shift in the field of child mental health. Treatment is now administered by focusing on a child's strengths, while narrowing the focus on their deficits. Epstein's strength-based approach combatted issues of negative clinician bias. The U.S. Department of Education's Institute of Education Sciences then asked Epstein to guide the development of a "what works" guide that focused on reducing problem behavior in the classroom. It is now the most downloaded practice guide produced by the department. Epstein also initiated the Center for Child and Family Well-Being, a partnership between UNL and the Boys Town National Research Institute in Omaha.
Media Contact:
Melissa Lee
Director of Communications,
University of Nebraska