Third Buffett Early Childhood Institute candidate to visit the University of Nebraska
February 22, 2012
The University of Nebraska has announced the third of four finalists for the position of founding executive director of the Buffett Early Childhood Institute.
Ruby Takanishi, president of the Foundation for Child Development in New York City, will visit NU Feb. 27-28. Open forums for faculty, staff and members of the public who are interested in meeting her and learning about her vision for the Buffett Institute are scheduled for:
Feb. 27 at 4 p.m., Van Brunt Visitors Center at the University of Nebraska-Lincoln, 313 N. 14th St.
Feb. 28 at 3:30 p.m. in Room 412 of Roskens Hall at the University of Nebraska at Omaha.
Each forum will be followed by a reception.
Takanishi's long-term interest is how research on children's development can inform public policy and programs. She studied psychology at Stanford University, graduating Phi Beta Kappa, and earned her master's degree from the University of Michigan and Ph.D. from Stanford. She was the founding executive director of the Federation of Behavioral, Psychological and Cognitive Sciences, and director of the Office of Scientific Affairs of the American Psychological Association. Later, Takanishi was executive director of the Carnegie Council on Adolescent Development and assistant director for behavioral and social sciences and education in the President's Office of Science and Technology Policy.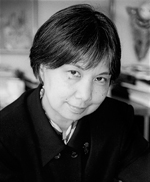 She has been widely recognized for her work. In 1998, she received the Distinguished Contributions to Research in Public Policy Award from the American Psychological Association, and in 2004 her colleagues honored her with the Fred Rogers Leadership Award in Philanthropy for Child, Youth and Families. Takanishi also has received the Distinguished Contributions to Public Policy for Children Award from the Society for Research on Child Development. She has served on a number of boards, including current service on the McKnight Foundation's Educational Learning National Advisory Committee.

One additional finalist for the Buffett Institute executive director position will visit the University of Nebraska March 7-8. The first finalist, Carla Peterson, visited NU Feb. 1-2; the second, Susan Landry, visited Feb. 14-16.

The university invites feedback on any of the candidates at http://buffettinstitute.nebraska.edu/feedback.

The Buffett Institute, made possible by a generous gift from Omaha philanthropist Susie Buffett that will be more than matched by other public and private funds, will be a university-wide, multidisciplinary research, education, outreach and policy center that will seek to transform the approach to early childhood development and education in Nebraska and nationwide.

The primary focus of the institute will be on the learning and healthy development of children from birth to age 8, with special attention on children who are vulnerable because of poverty, abuse or development, learning or behavioral challenges. The institute will strive to create a new model for how a 21st-century public university can help drive the creation of better systems for understanding child learning and development and delivering education and other services to young children and their families.
Media Contact:
Melissa Lee
Director of Communications,
University of Nebraska