Nebraska Promise Resources
Looking to share information about the Nebraska Promise with students at your school? Click the images and link below to download and print a poster, program overview or FAQ.
Posters (11" x 17")
Handout (8.5" x 11")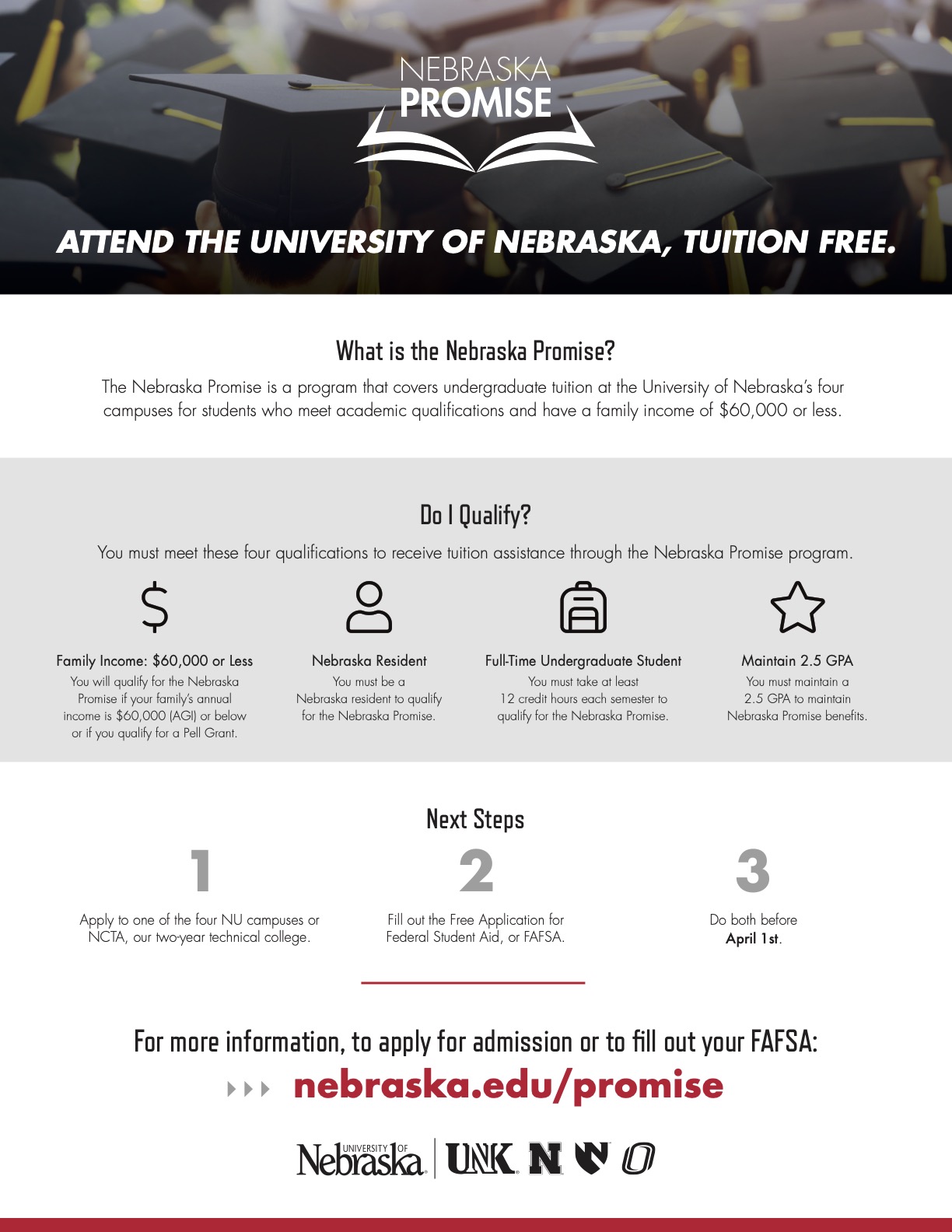 Printable FAQ (8.5" x 11")
In addition to the FAQs available on our website, a printable version of our FAQs can be downloaded here.
COOKIE USAGE:
The University of Nebraska System uses cookies to give you the best online experience. By clicking "I Agree" and/or continuing to use this website without adjusting your browser settings, you accept the use of cookies.