Ronnie Green, Ph.D.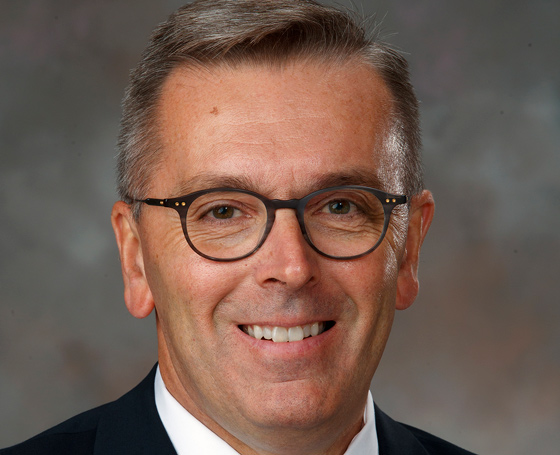 Chancellor
University of Nebraska-Lincoln
Dr. Ronnie D. Green is Chancellor of the University of Nebraska-Lincoln, Nebraska's flagship, Land-Grant and Big Ten institution, where he oversees an enrollment of over 25,000 students and 6,000 faculty and staff.

He received BS and MS degrees in animal science from Virginia Tech and Colorado State University, respectively. His doctoral program was completed jointly at the University of Nebraska-Lincoln and the USDA-ARS U.S. Meat Animal Research Center in animal breeding and genetics.
Green has served on the animal science faculties of Texas Tech University and Colorado State University, and as the national program leader for animal production research for the USDA's Agricultural Research Service and executive secretary of the White House's interagency working group on animal genomics within the National Science and Technology Council. Prior to returning to NU, Green served as a global executive for Pfizer Animal Health's animal genomics business.

Dr. Green has authored 130 refereed publications and abstracts, nine book chapters and 56 invited symposia papers, and has delivered invited presentations in 43 U.S. states and 21 countries around the world. He is a past-president of both the American Society of Animal Science (ASAS) and the National Block and Bridle Club, and has served in a number of leadership positions for the U.S. Beef Improvement Federation, National Cattlemen's Beef Association, National Pork Board, National Research Council of the National Academy of Sciences, Association of Public and Land-Grant Universities, and Alpha Gamma Rho national fraternity. He currently is a member of a number of boards, including the Big Ten Conference, Neogen Corporation, and Supporters of Agricultural Research, and was recently named to the Presidential Forum of the NCAA representing the BIG10 Conference, and an inaugural member of the Division I Board Infractions Process Committee. He was named a fellow of ASAS in 2014 and a fellow of the American Association for the Advancement of Science in 2015. In 2017 Dr. Green was honored with the American Society of Animal Science's Morrison Award, the highest international academic recognition for an animal scientist.

Ronnie and his wife Jane, a double UNL alumna, are the proud parents of four children – Justin, Nate, Kelli and Regan Green – all UNL graduates, and one granddaughter, Charlotte.
COOKIE USAGE:
The University of Nebraska System uses cookies to give you the best online experience. By clicking "I Agree" and/or continuing to use this website without adjusting your browser settings, you accept the use of cookies.