Mike Boehm, Ph.D.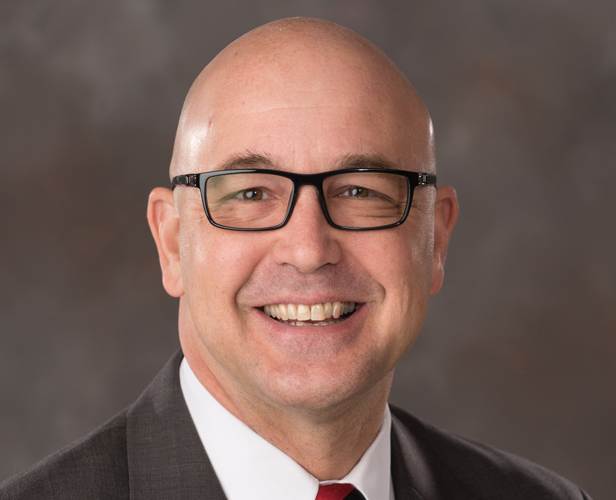 Vice President and Vice Chancellor of Agriculture and Natural Resources
Michael Boehm joined the University of Nebraska in the dual role of Harlan Vice Chancellor for the Institute of Agriculture and Natural Resources at the University of Nebraska-Lincoln and vice president for Agriculture and Natural Resources at the University of Nebraska system on January 1, 2017.
Boehm leads efforts across the University of Nebraska system for all agricultural, natural resources and related affairs. As vice president, Boehm oversees the executive directors of the Rural Futures Institute and the Daugherty Global Water for Food Institute and the dean of the Nebraska College of Technical Agriculture at Curtis. The vice chancellor is the chief administrative officer for IANR, which includes the College of Agricultural Sciences and Natural Resources, the Agricultural Research Division, Nebraska Extension, and the IANR research and extension components of the College of Education and Human Sciences. The vice chancellor is responsible for an enterprise with more than 1,600 full-time employees including a tenure-track faculty of 330, nearly 40,000 acres of land and a budget with annual expenditures of over $215 million.
Prior to serving in this role, Boehm was professor of plant pathology and vice provost for academic and strategic planning at The Ohio State University. He was responsible for strategic planning for Ohio State's 15 colleges and six campuses; K-12 and community college partnerships; the University Libraries System, College of Public Affairs and Office of Institutional Research and Planning; dean reappointment and academic unit reviews; integrated capital planning; and classroom readiness. He oversaw Ohio State's Discovery Themes initiative, a 10-year program to produce solutions to the challenges of the 21st century, and served as co-lead for the Humanities and the Arts Discovery Theme.
Boehm is an authority on the integrated management of turfgrass diseases and focuses on the biology, ecology and management of fungal diseases. He has also worked on the integrated management of Fusarium head blight of wheat with a focus on the development of biological control strategies for this economically important and challenging disease. He is widely published, holds five U.S. and 15 international patents related to his work on the biocontrol of Fusarium.
COOKIE USAGE:
The University of Nebraska System uses cookies to give you the best online experience. By clicking "I Agree" and/or continuing to use this website without adjusting your browser settings, you accept the use of cookies.