Doug Kristensen, J.D.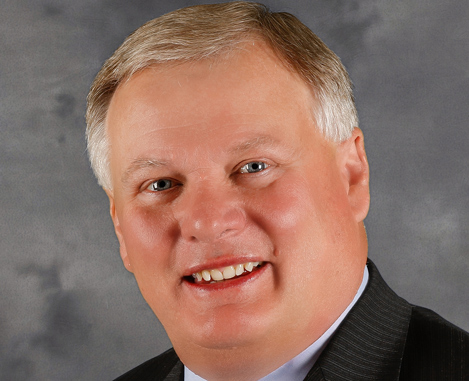 Chancellor
University of Nebraska at Kearney
Appointed Chancellor of the University of Nebraska at Kearney in July 2002, Douglas A. Kristensen brings to the position a unique knowledge of the issues affecting higher education in the State of Nebraska, and a record of dedication to Nebraska's citizens. As the former, and longest serving, Speaker of the State Legislature, he has long been familiar with the University system and the history and mission of the Kearney campus. Dr. Kristensen represented the 37th legislative district after having been elected to the office first in 1988. He was then reelected in 1992, 1996, and 2000. At the time he held political office, he was an active partner in the law firm of Lieske & Kristensen in Minden, Nebraska. Chancellor Kristensen was Kearney County Attorney from 1983 to 1988, and was previously in private legal practice in Carroll, Iowa.
Chancellor Kristensen's civic and professional awards include the Nebraska State Bar Association Award of Merit, recognition as a Friend of the University at the University of Nebraska at Kearney in 1998; League of Nebraska Municipalities Distinguished Service Award; American Council of Young Political Leaders; Presidents' Award, Nebraska Association of County Officials; Outstanding Young Men of America; the Innocents Society, University of Nebraska.; Phi Kappa Phi; and Acacia National Fraternity Order of Pythagoras. In 1992 he authored the article "The Nebraska Court of Appeals: Finally an Opportunity for Prompt Justice," which was published in the Creighton Law Review.
Dr. Kristensen's current memberships include the U.S. Supreme Court Bar Association; Nebraska Bar Association; the Kearney Area Chamber of Commerce Board of Directors; Platte Valley State Bank and Trust Company Board of Directors; and Rowe Sanctuary Board of Directors. He is the former National Vice President of the National Conference of State Legislatures; Executive Board Member of the Council of State Governments; and a member of the State Legislative Leaders Foundation. He has also served on the Nebraska Constitutional Review Commission and the Federal Communications Commission Local and State Government Advisory Committee.
Chancellor Kristensen's educational credentials include a bachelor's degree in Economics and Political Science from the University of Nebraska-Lincoln, and the Doctor of Jurisprudence from Drake University. He and his wife, District Judge Terri S. Harder, have two daughters.