Doug Kristensen, J.D.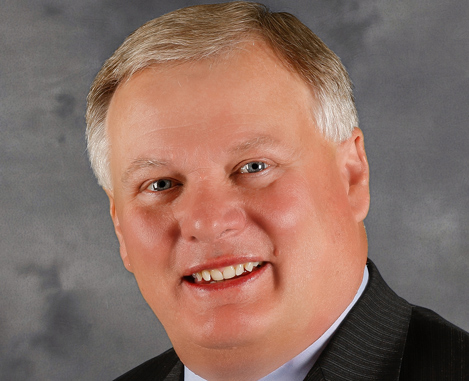 Chancellor
University of Nebraska at Kearney
Chancellor Kristensen was appointed to lead the University of Nebraska at Kearney in July 2002 following a distinguished career in the Nebraska Legislature. He represented the 37th legislative district and, at the time he retired from office, was the longest serving Speaker of the Legislature. He brings to the position a unique knowledge of the issues affecting higher education in the State of Nebraska, a record of dedication to Nebraska citizens, and a long familiarity with the University system in general and the history and mission of the Kearney campus in particular.
During his tenure as Nebraska State Senator, Chancellor Kristensen was elected Chair of the Transportation Committee and as Speaker of the Unicameral, and he was instrumental in passing significant legislation and numerous constitutional amendments. He sponsored legislation that created the Nebraska Court of Appeals and the Tax Equalization and Review Commission, and he was also one of the sponsors of legislation that brought then Kearney State College into the University of Nebraska system. At the time he held political office he practiced law and was a partner in the law firm of Lieske & Kristensen in Minden, Nebraska. He previously was elected twice as the Kearney County Attorney.
Currently in his 19th year as Chancellor, and always an enthusiastic advocate of everything UNK, Doug Kristensen has directed dramatic facilities and infrastructure renewal totaling more than $225 million. Major projects include construction of Antelope and Nester residence halls; Cope Stadium/Foster Field enhancements; a new Central Utilities Plant; major renovation of Bruner Hall of Science; new east and west entrances to campus; extensive and ongoing landscaping; and the addition of a campus Wellness Center. Most recent renewal has included modernization of the Nebraskan Student Union and campus dining facilities; the construction, in historic collaboration with the University of Nebraska Medical Center, of the Health Science Education Complex; in 2018, Village Flats apartments became the first building in UNK's 104-acre University Village development; in 2019, the LaVonne Kopecky Plambeck Early Childhood Education Center became the first academic building in the University Village footprint; and in the fall of 2020, along with the renovation of the Fine Arts Center, the campus celebrated the opening of Discovery Hall, a state-of-the-art facility designed and constructed specifically for science, technology, engineering and math education.
Chancellor Kristensen is the recipient of numerous civic and professional awards, including The Nebraska State Bar Association Award of Merit; President's Business Award by the Nebraska Diplomats; Outstanding Service award by the Allied Health Professions; 2001 Government Official of the Year; League of Municipalities Distinguished Service Award; Nebraska County Officials President's Award; the Innocents Society Senior Honorary at the University of Nebraska-Lincoln; and Phi Kappa Phi. His family was honored by AKSARBEN as daughter Morgan Kristensen was crowned the 118th Queen in 2014.
Current memberships include: The Nebraska State Bar Association; The United States Supreme Court Bar; Mid-America Intercollegiate Athletics Association (MIAA) President's Council; Economic Development Council of Buffalo County Board of Directors; Museum of Nebraska Art Board of Directors; Kearney Area Chamber of Commerce Board of Directors; and he currently serves on the University of Nebraska Village Development Corporation Board of Directors. His former memberships include a national appointment to the Higher Education Committee of 50; National Vice President-National Conference of State Legislatures; Executive Board-Council of State Governments; State Legislative Leaders Foundation; Nebraska Constitutional Review Commission; a national appointment to Federal Communications Commission Local and State Government Advisory Committee; Governor's appointment to the Nebraska Information Technology Commission 2006-2014; Platte Valley State Bank and Trust Company Board of Directors; Rowe Sanctuary Board of Directors; and Rocky Mountain Athletic Conference (RMAC) Presidents Council.
Chancellor Kristensen received his baccalaureate degree in Economics and Political Science from the University of Nebraska-Lincoln in 1977. He attended the Nebraska College of Law for his senior year as a visiting student and was awarded a Doctor of Jurisprudence from Drake University in 1980. He and his wife, District Judge Terri S. Harder, live in Minden and have two daughters, Morgan and Paige.
COOKIE USAGE:
The University of Nebraska System uses cookies to give you the best online experience. By clicking "I Agree" and/or continuing to use this website without adjusting your browser settings, you accept the use of cookies.