Chris Kabourek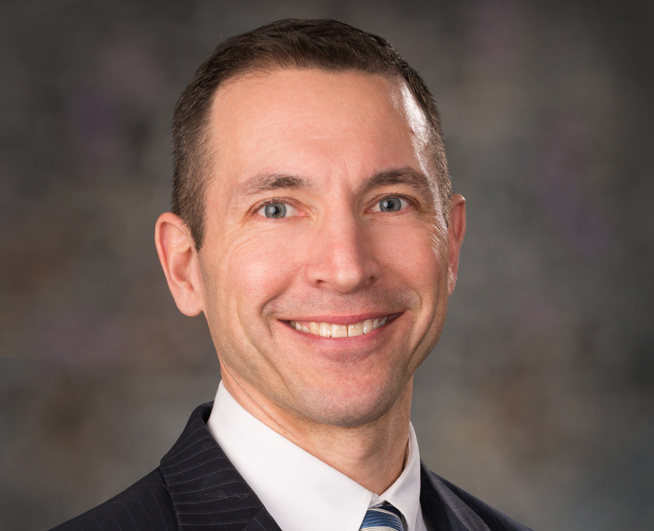 Senior Vice President for Business & Finance, CFO & Chief Sustainability Officer
Chris Kabourek, a 20-year veteran of the university's senior leadership team, was named senior vice president for business and finance and chief financial officer of the University of Nebraska in July 2018.
Kabourek brings more than two decades of progressive financial leadership experience at the university, including 11 years as assistant vice president in which he worked closely with executives across and outside the university on budgeting, capital planning, debt financing, accounting, risk management, human resources and benefits, legislative strategy and other areas.
As chief financial officer, Kabourek will be part of the president's executive cabinet and will be the senior business officer for the University of Nebraska system, overseeing all financial and administrative services supporting the university's $2.6 billion operating budget.
A native of David City, Neb., Kabourek earned his bachelor's degree in business administration from Nebraska Wesleyan University and his MBA from the University of Nebraska-Lincoln. He joined NU's Central Administration office in 1997 as a budget and research analyst. Since then, he has worked alongside the president, chancellors, chief business and academic officers, financial aid directors, and business leads in human resources, facilities management, procurement and IT, and he is the point person on financial matters for staff in the Governor's office and other policymakers. As CFO, Kabourek will serve as treasurer of the National Strategic Research Institute, Nebraska Applied Research Institute, University Technology Development Corp. and University of Nebraska Facilities Corp.
Kabourek is chair of the board for the University of Nebraska Federal Credit Union, an NCAA and Nebraska School Activities Association basketball official, and youth basketball, baseball and football coach. He and his wife, Jamie, have three sons.
COOKIE USAGE:
The University of Nebraska System uses cookies to give you the best online experience. By clicking "I Agree" and/or continuing to use this website without adjusting your browser settings, you accept the use of cookies.