Introduction to the CARES Act@headingTag>
On March 27th, Congress enacted the Coronavirus Aid Relief and Economic Security Act (CARES Act), and on March 28, President Trump signed the CARES Act into law. This new bipartisan economic stimulus legislation contains significant new resources to help states, hospitals, businesses, organizations, families and individuals address the economic impact of COVID-19.
Education Stabilization Fund
The CARES Act includes the Education Stabilization Fund, which provides states with $30.75 billion to support K-12 and higher education. The amounts each state will receive are largely based on the number of students from lower-income families attending school in that state. The Education Stabilization Fund has three major recipients: K-12 schools, colleges and universities, and emergency relief for governors to use toward education. Nebraska will receive approximately $148 million under the Education Stabilization Fund.
"We are grateful to the Nebraska Congressional delegation and federal policymakers for their support of the CARES Act and the Higher Education Emergency Relief Fund, which provides important relief to our students and campuses. It has been humbling and inspiring to see the resilience of our students, faculty, and staff during this unprecedented time of disruption due to COVID-19."
The Higher Education Emergency Relief Fund (HEERF)
The higher education portion of the Education Stabilization Fund is titled the Higher Education Emergency Relief Fund (HEERF), of which Nebraska colleges and universities will receive $66 million. The first half of the funding authorized by the HEERF is designated exclusively for emergency grants to students and the second half of the funding is designated to help institutions. For more detail on HEERF, visit the Department of Education (DoED) website.
DoE HEERF Page
HEERF: Students & Institutions@headingTag>
These funds are being distributed in two phases, with aid to students being released first. Read more about how HEERF dollars are designated below.
HEERF: Student@Model.HeadlineSize>
HEERF provides emergency financial assistance grants to help students who are impacted by COVID-19. Allocations to each college and university were based on student enrollment and weighted toward the number of students who received a federal Pell Grant. These emergency grants will be distributed to students by their colleges and universities.
For more detail on the University of Nebraska's distribution of HEERF emergency financial assistance grants to students, visit our page.
heerf student Page
HEERF: Institutions@Model.HeadlineSize>
HEERF also provides funding to colleges and universities for institutional costs related to COVID-19. Allocations to each college and university were determined by the DoED and the CARES Act. Tracking guidelines have been provided to all University of Nebraska business units to help capture expenditures and estimate revenue losses associated with the global pandemic in a standardized, consistent manner. We will provide updates on HEERF institutional funds as we have more information and as they are awarded.
CARES Act Research Funding
In addition to HEERF and other relief funds, the CARES Act provided $13 billion in supplemental operations and research funding to a range of federal agencies to prevent, prepare for and respond to coronavirus. As the University of Nebraska receives award notices from CARES Act supplemental research funds, we will share more information.
CARES Act Federal Student Financial Aid Flexibility@headingTag>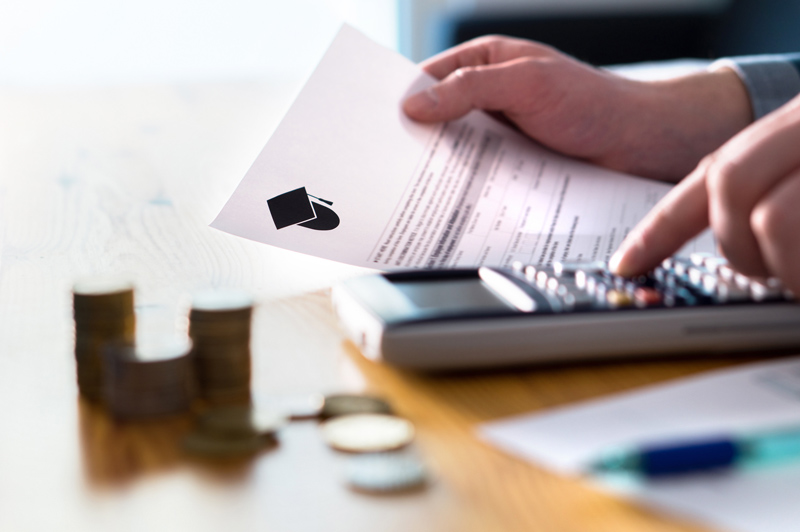 The CARES Act has additional provisions that grant flexibility to colleges, universities and many students who receive federal financial aid such as:
exemptions from student loan penalties and loan limits during the coronavirus disruption
suspension of payments and interest on federal student loans through September 30, 2020
The CARES Act Education Stabilization Fund
$13.2 billion for K-12 schools
Each state's allocation will be based on its share of funding under Title I, the federal government's primary funding program for high-poverty schools.
$3 billion in emergency relief
Governors may use this fund to distribute to the schools, colleges, and universities that the virus and downturn have particularly affected.
$14.0 billion for colleges and universities
90 percent of this amount will be distributed directly to public and private colleges and universities based primarily on their share of Pell Grant recipients.
COOKIE USAGE:
The University of Nebraska System uses cookies to give you the best online experience. By clicking "I Agree" and/or continuing to use this website without adjusting your browser settings, you accept the use of cookies.