Home

>

Jeffrey P. Gold, M.D.
Jeffrey P. Gold, M.D.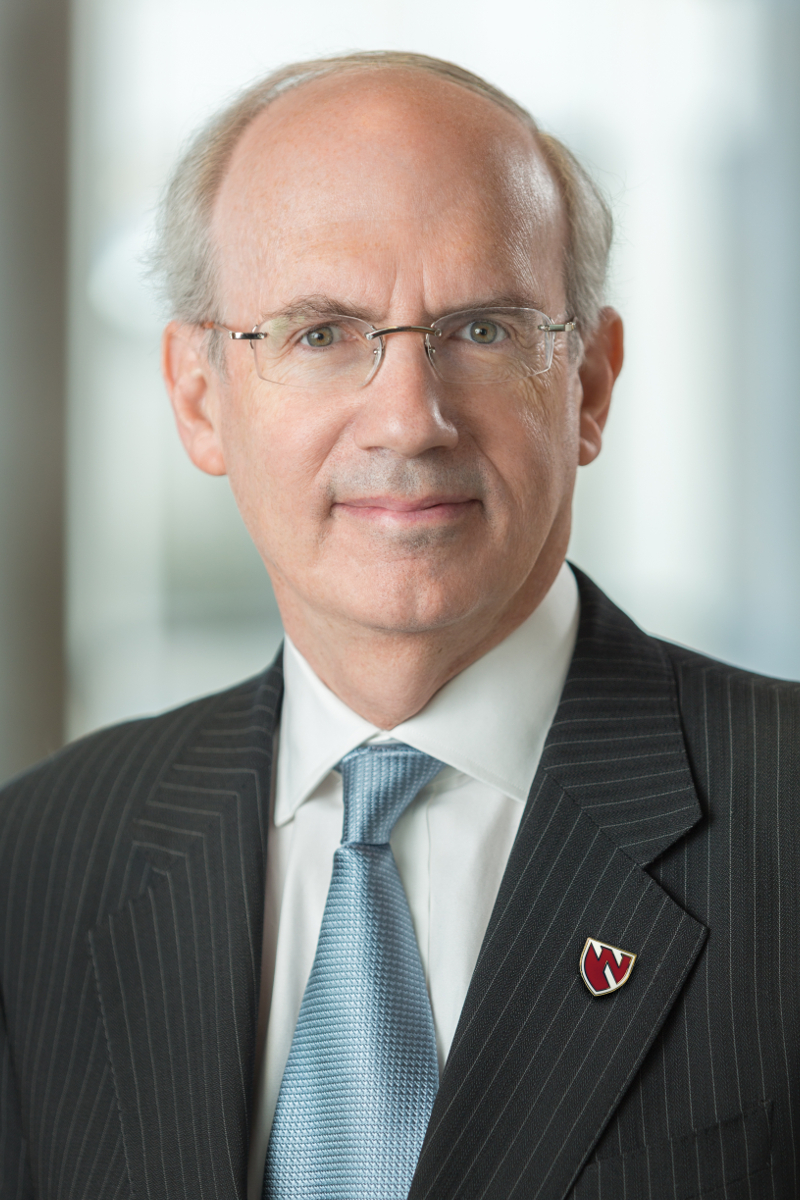 Chancellor
University of Nebraska Medical Center
986605 Nebraska Medical Center
Omaha, NE 68198-6605
This email address is being protected from spambots. You need JavaScript enabled to view it.
(402) 559-4201
Jeffrey P. Gold, M.D., is a nationally recognized leader and tireless advocate for transforming academic medical education.
He became chancellor of the University of Nebraska Medical Center on Feb.1, 2014. He also chairs the board of a clinical enterprise that includes UNMC's primary hospital partner, The Nebraska Medical Center; its physician practice group, UNMC Physicians; and the Bellevue Medical Center.
As UNMC's chief executive officer, Dr. Gold is responsible for all aspects of campus administration, including its annual operating budget of more than $640 million, a staff of about 5,000 and its 3,600 students. Additionally, the clinical enterprise has 6,500 employees and an operating budget of more than $1 billion.
Dr. Gold also holds a health professions appointment in the department of surgery.
Prior to joining UNMC, Dr. Gold served as Chancellor of the University of Toledo's health science campus, which includes the Colleges of Medicine, Nursing, Pharmacy, Health Science and Human Service, and Graduate Medical Study. In that role, Dr. Gold had full leadership responsibility of the clinical, education and research programs, the faculty practice plan and the clinical delivery system. As Dean of the University of Toledo's College of Medicine and Life Sciences, Dr. Gold was responsible for the cultivation and recruitment of faculty, development and implementation of its curriculum and ensuring the highest level of education for its students, residents and faculty.
Prior to joining the University of Toledo, Dr. Gold served at the Albert Einstein College of Medicine and the Weill Cornell Medical College.
Dr. Gold graduated from the Cornell University College of Engineering, where he majored in theoretical and applied mechanics. He earned his M.D. from the Weill Cornell College of Medicine and completed his general surgery residency at The New York Hospital and Memorial Hospital, where he served as the administrative chief resident; and his cardiothoracic residency training at the Brigham and Women's Hospital and Boston Children's Hospital of Harvard Medical School.
Dr. Gold is a board certified thoracic surgeon and specializes in adult and pediatric cardiac surgery.
Dr. Gold serves on over 50 professional committees and over 100 national organizations, volunteer boards, government/public health councils, and industry.  He was recently elected to the American Medical Association's Council on Medical Education and the Liaison Committee on Medical Education and has served as president of the Thoracic Surgery Directors Association, a national organization devoted to improving the education of resident physicians.  Dr. Gold has authored over 200 peer-reviewed articles, 250 national presentations, 40 books and chapters and over 60 invited professorships.