David E. Lechner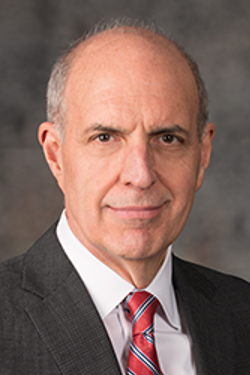 Senior Vice President for Business and Finance
Office of the Vice President
for Business and Finance
3835 Holdrege
Lincoln NE 68583
(402) 472-2191
This email address is being protected from spambots. You need JavaScript enabled to view it.
David E. Lechner was selected as vice president for business and finance in August 1999. In this role, Mr. Lechner serves as chief financial officer of the University of Nebraska system. Reporting to the President of the University, he is responsible for a broad range of activities including financial and tax reporting, budget and planning, debt offerings, management of university-held endowments and trust funds, risk management activities, and employee benefit programs. In addition, the office of vice president is charged with oversight of collective bargaining with organized employee groups, capital planning for the university system, and administrative computing systems.
He has provided leadership in many university initiatives including implementation of the Student Information System and SAP financial system, formation and implementation of the Board of Regent's Audit Committee, the President's Task Force on Administrative Efficiencies (the "Burns Committee") and the President's Health Care Advisory Committee. Lechner also is involved in the President's Council, the Board of Policy Advisors for the Kiewit Institute, the Othmer-Topp Endowment Committee, the Council of Business Officers, Lied and Pepsi Endowments, and University Technology Development Corporation.
Prior to joining the university, Mr. Lechner enjoyed a 20-year career with the Deloitte accounting firm and its predecessor firms. His public accounting experience included auditing and consulting work in the disciplines of financial reporting, internal control systems, planning, projections, initial public offerings, financing and debt negotiations, litigation support, and regulatory compliance. He was an active member of the firm's national public sector group, serving large state and local governments, higher education, K-12, and not-for-profit clients throughout the Midwest along with a wide variety of public and private commercial clientele.
Lechner has long been active in community organizations and he currently serves on the Executive Finance/Audit Committee of the NCAA, member of Council of the American Institute of CPA's, the Nebraska Society of CPA's, the Newman Center at the University of Nebraska-Lincoln and the client advisory Boards for Fidelity Investments' Tax Exempt Group and SAP AG's Higher Education Group. He has also served as past president and/or board member of several groups including St. Elizabeth's Regional Health Center, the United Way of Lincoln Board of Directors, Storytelling Festival of Nebraska, Catholic Social Services of the Diocese of Lincoln, and Associated General Contractors. Recognition and awards include Outstanding Young Individual - City of Lincoln and the Key to the City of Lincoln.
Mr. Lechner is a certified public accountant and chartered global management accountant. Professional affiliations include the American Institute of Certified Public Accountants, the Nebraska Society of Certified Public Accountants, the National Association of College and University Business Officers, and the Government Finance Officers of America (Special Review Committee).
He is a graduate of the University of Nebraska-Lincoln and attended Nebraska City High School in Nebraska City, Nebraska.
Mr. Lechner has three adult children, Joel, Jay, and Cari and he is a native of Union, Nebraska.