Download Our Magazine
View More Stories & Podcasts
Strengthening Nebraska's Workforce
Did you know that the University of Nebraska adds almost 11,000 graduates to Nebraska's workforce every year? Graduates that fill the high wage, high skill and high demand jobs across the state. Graduates whose earnings and spending activities add $2.4 billion to the state's economy annually.
NU also supports one out of every 26 jobs in the state and leverages private and public partnerships to attract talent and create new jobs—putting Nebraskans in a stronger position to support their families and contribute to their communities.
Read the stories below to learn more about our people, programs and projects that are strengthening Nebraska's workforce.
SHARE YOUR STORY WITH YOUR STATE SENATOR
Chance Hersh
Agriculture fuels one in four Nebraska jobs. That's why the next generation of producers needs an education only the University of Nebraska can deliver.
Read Chance's Story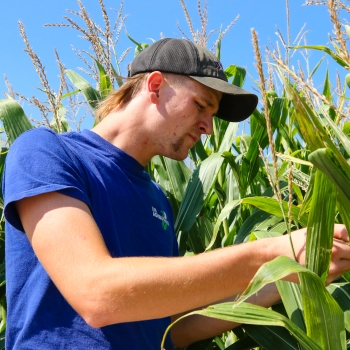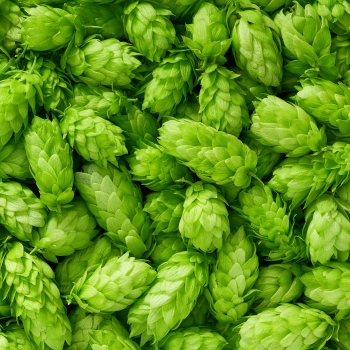 Stacy Adams
Nebraska's craft brewing industry supports nearly 9,000 jobs and more than $235 million in wages. This University of Nebraska–Lincoln researcher is tapping the potential of Nebraskan—grown hops to give producers a profitable, niche crop that delivers season after season.
Read Stacy's Story
Rachel Ostrander Brownlee
Calving season in Nebraska is a delicate, expensive process that could easily go wrong. Unless you have an app like MooManager on your side.
Read Rachel's Story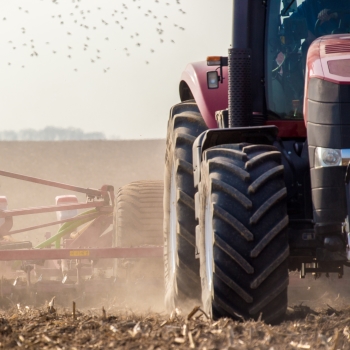 Dan Kent
ATVs and tractors are nothing new to the farming world, but the accident rate for 10- to 15-year-olds remains troublingly high. Dan Kent, a Nebraskan producer studying for his Ph.D., is working to change that.
Read Dan's Story
Your story is just as personal and powerful as the ones above. Take a moment to tell it to your senator, and share why it's critical to invest in the University of Nebraska. It only takes a few minutes to send a personal email or make a phone call. Here's how to do it.
Contact Your State Senator
Join us in growing a strong future for Nebraska. When you become an NU Advocate, you'll be among the first to hear about important issues, key legislative bills and upcoming advocacy events. With knowledge and resources, it's easy to help make a difference.
Join Now
COOKIE USAGE:
The University of Nebraska System uses cookies to give you the best online experience. By clicking "I Agree" and/or continuing to use this website without adjusting your browser settings, you accept the use of cookies.